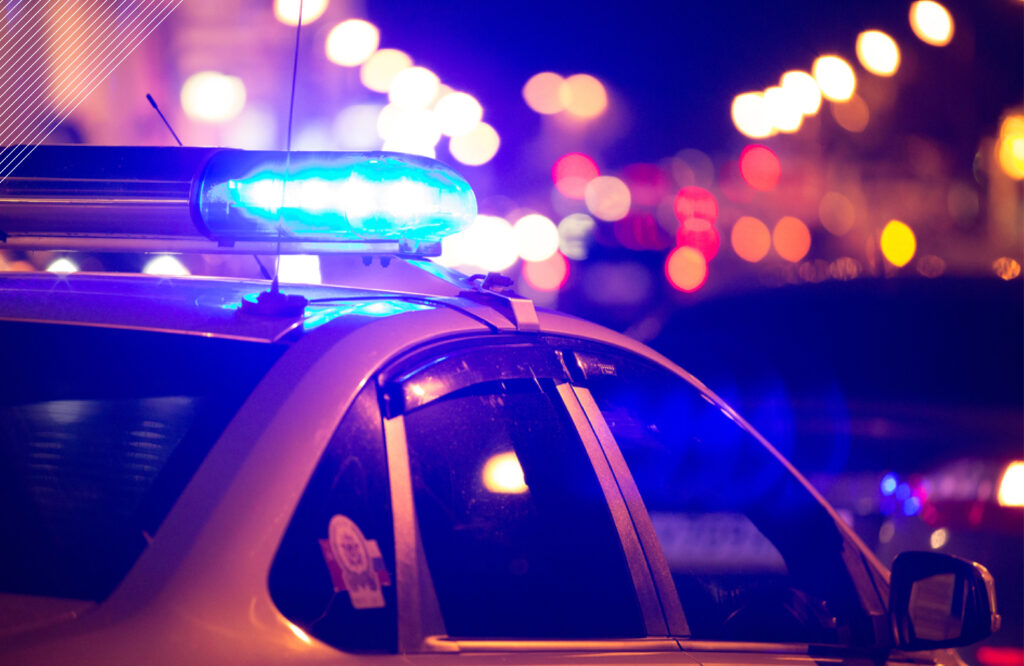 The Redwood City Police Department arrested two men, including a minor, for second-degree murder after being involved in a fatal vehicle collision in Redwood City at El Camino Real and Finger Avenue on November 4 that left two people as a result dead, parents of two girls, who suffered minor injuries.
And it is that, on November 4, at around 7:56 p.m., Redwood City police officers responded to the area of El Camino Real and Finger Avenue for a report of a major vehicle collision.
Upon arrival, troopers located two vehicles on the west sidewalk with significant damage, one of them on fire. A 17-year-old boy, who was driving one of the cars, was found with two other passengers, all three of whom were transported to the hospital with non-life-threatening injuries.
However, officers located the other vehicle with two adults ?driver and front passenger? trapped inside, who were later confirmed deceased. Two 7-year-old twin girls from this car were located at the scene and transported to hospital by ambulance with minor injuries.
In the days after the collision, local authorities conducted a thorough investigation and identified the drivers of the two vehicles involved in a speed competition that caused the fatal accident.
Thus, the 17-year-old teenager from Redwood City who was driving the vehicle at high speed that collided with the victims' car, was arrested on November 18 and registered at the San Mateo County Youth Services Center.
However, it was not until Monday, November 21, that Redwood City police officers located the second driver and vehicle involved in the speeding competition, 23-year-old Kyle Harrison who is also a Redwood City resident.
Kyle Harrison was arrested at his residence and booked into the San Mateo County Jail. His vehicle was also located at the residence and collected as evidence.
Both subjects were arrested on two counts of second degree murder. The investigation discovered that both the minor and Harrison were participating in a speed contest just before the fatal accident that was determined to be the cause of the two deaths.
The Redwood City Police Department asked anyone with information on this or any Redwood City case to call the tip line at 650-780-7107.
You may be interested in: Domestic violence suspect killed by Redwood City police identified