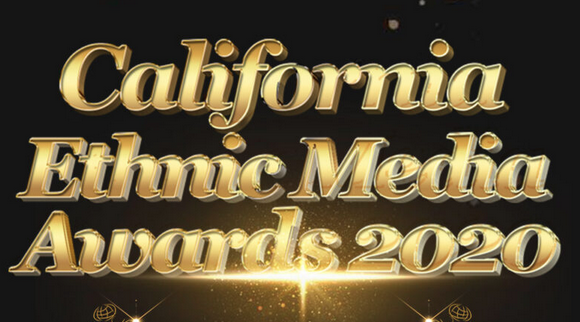 By Pamela Cruz
"Ethnic media has quickly become an increasingly indispensable bridge for communicating with diverse populations within our state," said Governor Gavin Newsom, during the opening ceremony of the California Ethnic Media Awards.
The awards seek to honor all those journalists who, from their trenches, bring reliable and quality information to the minorities of the state.
Thus, 20 ethnic media journalists were honored Thursday for their work in nine categories including the 2020 census, the COVID-19 pandemic and its disproportionate impact on ethnic communities, and the economic crisis that exacerbated racial and economic fault lines in California, immigrant rights and the racial justice movement sparked by the murder of George Floyd.
Exceptional reporting on the impact of climate change, the 2020 election, commentary that serves as a call to action for ethnic audiences, and the innovation and resilience of community media in surviving the pandemic were also recognized.
The winning entries were selected by judges with knowledge of the language and culture who understand the challenges of working in the industry. They were chosen from more than 230 stories broadcast across print, digital, television and radio platforms in eight languages.
The multilingual awards were sponsored by Ethnic Media Services and California Black Media, which awarded each winner $1,000 in cash.
At the time, Regina Brown Wilson, executive director of California Black Media, thanked all the journalists, reporters, editors, photographers and publishers who work long hours without recognition every day.
He acknowledged all those who "are committed to covering and telling stories that go unreported and that we would otherwise never hear about."
In their acceptance speeches, the awardees acknowledged the support of their publishers, and their families, and agreed on the challenges of covering ethnic communities disproportionately impacted by COVID-19, racist policies and hate crimes.
In closing the ceremony, Sandy Close, executive director of Ethnic Media Services, said that the gathering of reporters from so many racial and ethnic groups to celebrate both their own work and the work of others was the real lesson of the evening.
"Ethnic media can be counted on the fingers on one hand," Close said, quoting Chauncey Bailey, a black media veteran killed in 2007 for investigating wrongdoing in his own community. "When we work together, we are a fist."
"The challenges are immense, but, as Governor Newsom said, we are needed more than ever."
You may be interested in: Equity Key to Healing After COVID-19 Pandemic: Experts