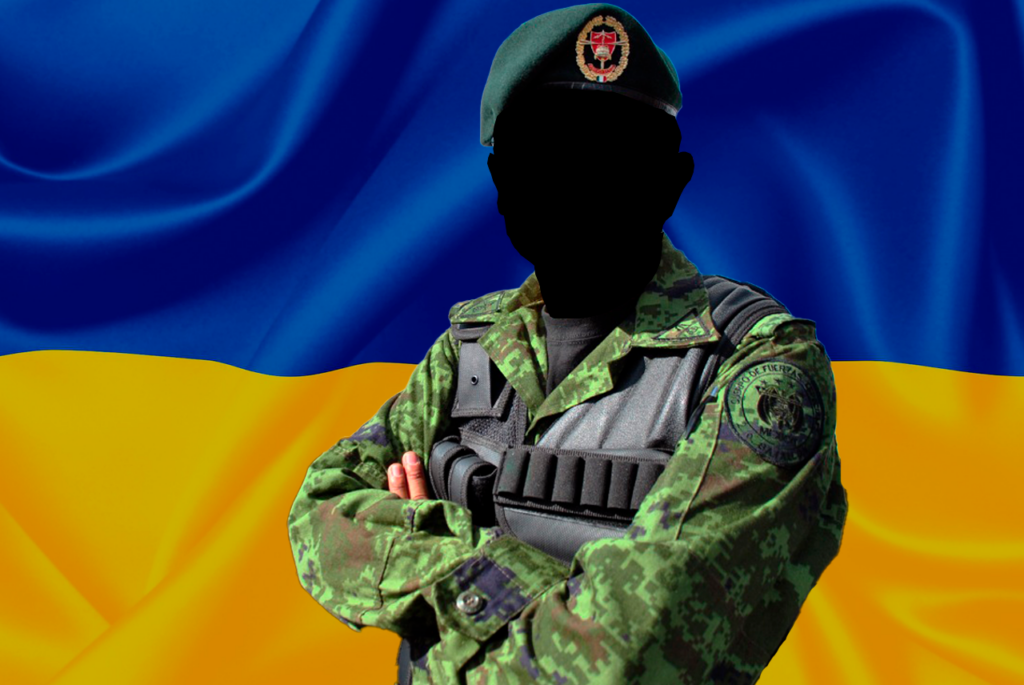 A 29-year-old Mexican ex-military man from Chihuahua caused a stir on April 3 due to his decision to enlist as a volunteer in the Ukrainian armed forces to fight the Russian army in the city of Lviv, in western Ukraine.
After the newspaper The New York Times documenting stories of foreigners living in Ukraine, the story of Luis, a Mexican who fights as a volunteer in the Ukrainian army, came to light.
Luis, who has not disclosed his last name to protect his identity, decided to enlist
in the Ukrainian army after seeing a photograph by the AP news agency showing a pregnant and wounded woman.
The story goes that the former Mexican military officer fought drug trafficking in Mexico for 10 years. Once retired, he became a photographer of social events and maintained a photography studio.
However, he says that when he saw the AP image, he could only imagine his family's pain and see himself reflected in that precarious situation.
Without hesitation, he decided to sell all his belongings and set out on his journey to Poland.
For his family and partner the story was different, as he told them that he was going on a long vacation because, in the words of Luis himself, the Mexican who fights as a volunteer in the Ukrainian army, "they could not understand his need to enlist in such a dangerous situation".
The whereabouts of this Mexican who fights as a volunteer in the Ukrainian army are currently unknown, despite the fact that Russian documentation indicated the death of 180 foreign volunteers on the battlefield.
Luis was part of a legion of foreign volunteers summoned by Ukraine to fight against, which the government quickly trained so that they could fight to the best of their ability.
According to Ukrainian Foreign Minister Dmytro Kuleba, the number of foreigners enlisted in the Ukrainian army is about 20 thousand.
You may be interested in: U.S. ANNOUNCES MEASURES TO PROTECT PEOPLE FROM UKRAINE. U.S. announces measures to protect people from Ukraine