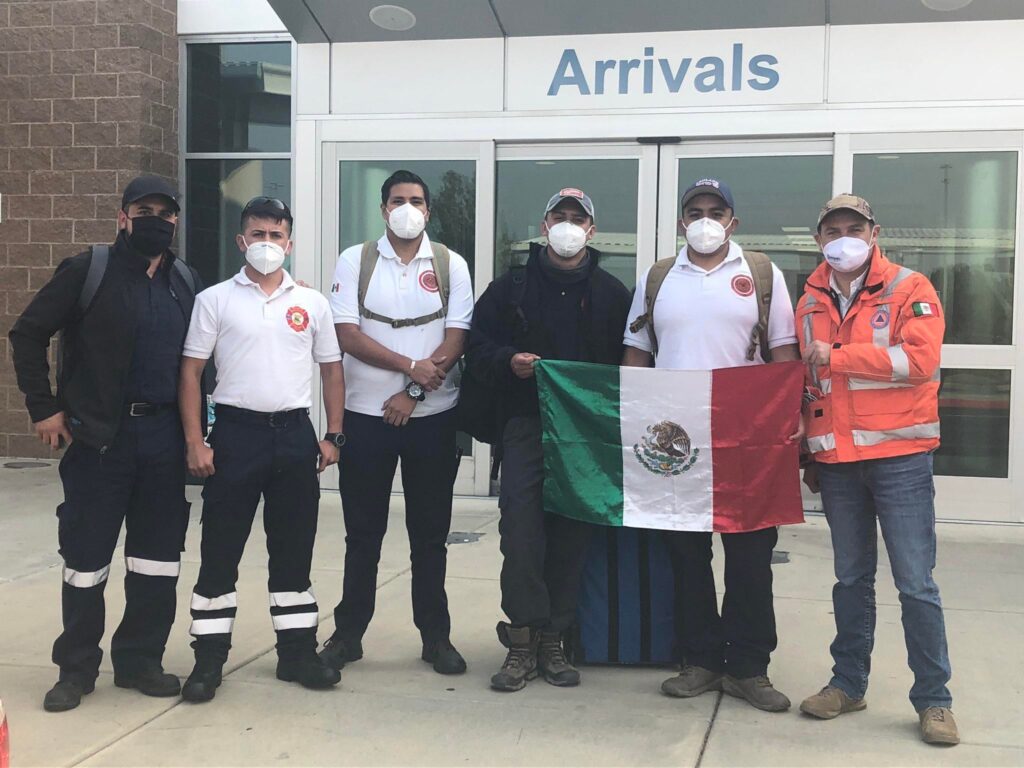 Conafor sent five brigades with 20 members each; they will leave Jalisco, Mexico for California.
Pam Cruz. Peninsula 360 Press.
After the emergency situation for the forest fires facing the state of CaliforniaIn the United States, the government of Mexico reported that sent to 100 people fighters and a technical liaison to support fire control and suppression.
Through a press release, the National Forestry Commission (Conafor) noted that the selected individuals make up five brigades with 20 members eachwhich will be coordinated by a technical liaison. fluent in English.
All staff counts with protective equipmenthas the physical fitness necessary and complies with the training and education standards that the United States is requesting.
The selected elements come from different states of the country and will be concentrated in the central offices of Conafor, located at Zapopan, Jalisco, and then leave for California from Guadalajara International Airport.
Once in California, the staff will be coordinated by the US Forest Service and will begin their activities in Sequoia National Park.
Subsequently, they could also be deployed to other federal areas, according to the nature and behavior of the fires, as well as the mitigation measures to be taken before COVID-19.
The mobilization of these elements to the United States is a result of the events of August 24, when the Mexican government, through Conafor, expressed its solidarity and subsequently received a request from the U.S. government for support.
It is worth mentioning that the U.S. government, through the U.S. Agency for International Development (USAID) and the U.S. Northern Command (USNORTHCOM), has allocated more than US$2 million over the last 10 years for cooperation in fire management.
This has resulted in more than 60 courses given, 1,000 people trained, exchanges with hotshot brigades, aircraft pilot training, fuel monitoring and prescribed burns.