Local elections can show us things that are often hidden. On the national level, one of the most important issues is ensuring an accurate count for the census. While the current administration would like to finish the count as soon as possible, a federal judge ruled last Thursday that the census count must continue until the end of October. While San Mateo County has a California census response rate of nearly 78%, higher than the national response, there is still more to be done to reach hard-to-count neighborhoods.

San Mateo County leaders have asked everyone, especially locally elected officials, to help spread the word that it is not too late to complete this process. The census can still be completed online and by phone.

Redwood City Councilwoman Giselle Hale posted on Nextdoor about the importance of being counted and the benefits to the city, as well as ways you can still participate in the census. Councilwoman Hale's Nextdoor post was reported by Johanna Rasmussen, wife of Chris Rasmussen, who is running for City Council to represent District 7.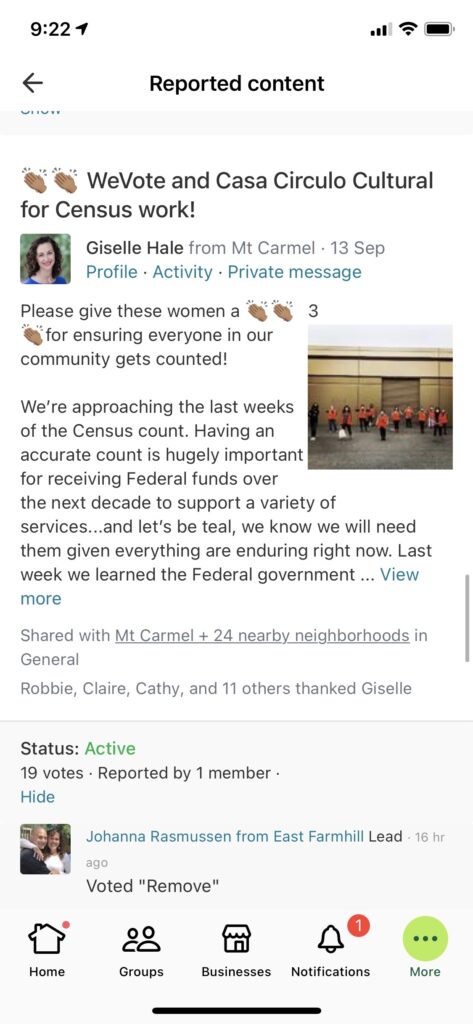 Councilwoman Hale's publication report caught the attention of Peninsula 360 Press as it demonstrates the many challenges facing the Latino community and people of color in the U.S. The attempt to suppress census data is just another example of the systemic biases faced in our community that need to be brought to light.
What is Johanna Rasmussen's prejudice against the census?
Peninsula 360 Press attempted to contact Johanna Rasmussen: we telephoned and left a message on her answering machine, a message was also sent to her email. At the time of this publication, we have not received a response.