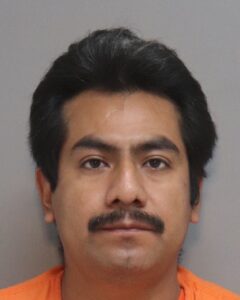 By Bay City News.
A 32-year-old man was arrested this week for allegedly public masturbation near a playground in San Mateo, according to police.
Shortly after 12:15 p.m. Tuesday, officers were dispatched to Harborview Park at 1725 Monte Diablo Ave. following a report of acts of public masturbation. Upon arrival, officers learned that a concerned citizen saw a man in his vehicle engaging in these acts, San Mateo police said.
The witness felt alarmed and offended by these actions since the events took place very close to a children's playground, according to the police.
Officers checked the area for the suspect's vehicle and around 1:10 p.m., they finally saw the vehicle and the suspect, identified as Julián Gallardo Vásquez, near North Shoreview Montessori School at 1301 Cypress Ave.
Vasquez was arrested and the witness positively identified him as the man who allegedly committed public masturbation in his vehicle. He also signed a citizen's arrest form, officially charging him with his actions, according to police.
Later interviews with Vasquez allegedly revealed that on this occasion he had masturbated in the park due to personal impulses and lack of privacy at home, San Mateo police said.
Investigators discovered that Vasquez's vehicle is also linked to a similar incident at Hillsdale Shopping Center, where the suspect was allegedly masturbating inside his vehicle, but was able to escape before police arrived.
Vasquez was booked into the San Mateo County Jail. The investigation into the suspect is ongoing.
Those with relevant information are urged to call San Mateo Police at (650) 522-7700.
You may be interested in: It's time! Register to participate in the 2024 elections