By Pamela Cruz, Anna Lee Mraz and Manuel Ortiz - Peninsula 360 Press

With the donation of two fire trucks belonging to the Redwood City Fire Department to the city of Colima, Mexico, the brotherhood between these two cities, which dates back to 1998, was resumed and strengthened.
The event, co-organized by Redwood City International, took place at Redwood City Hall where the mayors of Redwood City and Colima, which are sister cities, pledged to strengthen ties in order to improve the living conditions of their inhabitants.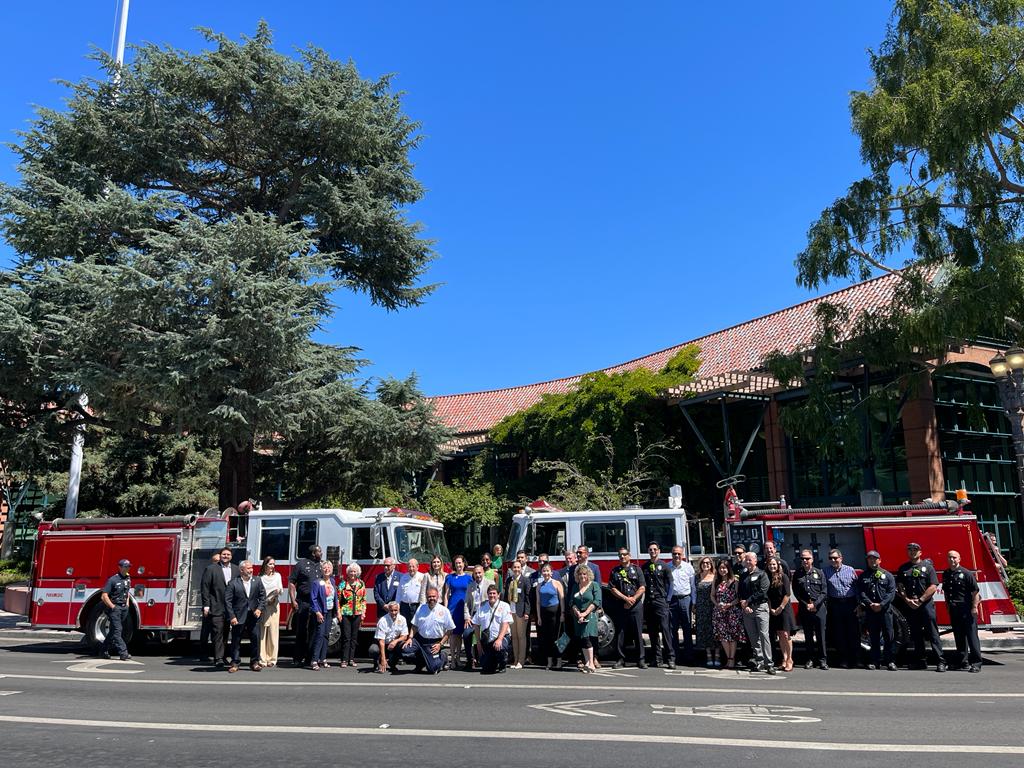 "Today we are here to renew our brotherhood with the city of Colima. We will be donating two of our fire trucks to Colima. The firefighters arrived on Sunday and have been training with ours all week. And I understand they will also have some fun visits in San Francisco. So, today we renew the relationship, strengthen it and look forward to future visits," he said. Giselle HaleMayor of Redwood City.
For her part, the mayor of Colima, Margarita Moreno recalled that both cities were sisters since March 1998, however, the relationship had been somewhat lost "and today we come to reaffirm and endorse that relationship, which I am sure will bear great fruit".
"We are very grateful because we already have two fire trucks that will be very useful for the families of Colima, in addition to different equipment such as helmets and clothing that they are giving us for the firefighters of Colima, but I think it will be a very good collaboration. Always, when you work as a team, you have more fruits," he added in an interview for P360P.
Enrique Morales, a member of the Colima Volunteer Fire Department, emphasized that the most important thing for them is the brotherhood reestablished and the learning obtained during the week's training.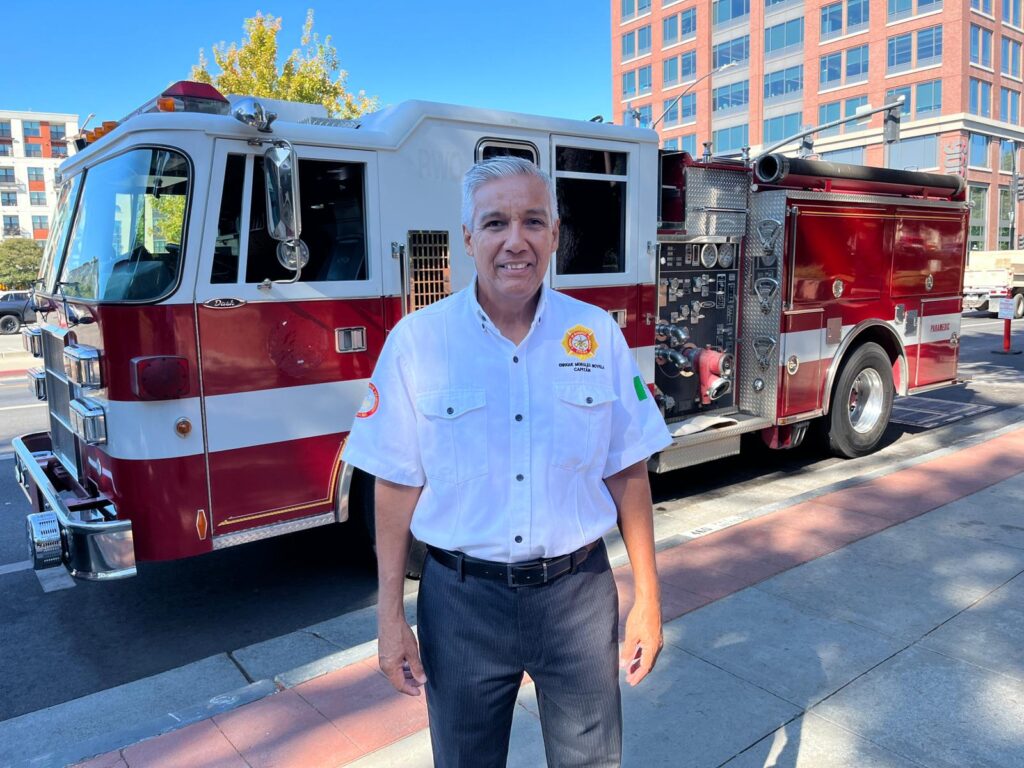 "The most important thing for us is the brotherhood that is reestablished after several years between Redwood City and Colima. Friendship is the main thing, but we also take lessons with us," said Morales.
He recalled that, since last Sunday, three firefighters from Colima were able to participate in training in the handling and movement of units, jet handling, and the extraction of people trapped in vehicles, among others.
He also thanked for the donation of the fire trucks and equipment.
"We have three vehicles for emergency care and all three were donated approximately 13 years ago by the city of Redwood City," he said.
"Know that in Colima you have some brother firefighters and that all our lives we will always be grateful for all that Redwood City has done for Colima, because it is saving lives, even though the firefighters and citizens are here in Redwood City, from here they are saving lives with the donation of equipment."
For his part, Redwood City Fire Chief Ray Iverson thanked the Colima delegation and the volunteer firefighters of this city for their assistance. He noted that the Redwood City fire department has enjoyed the brotherhood and solidarity generated with the Colima firefighters.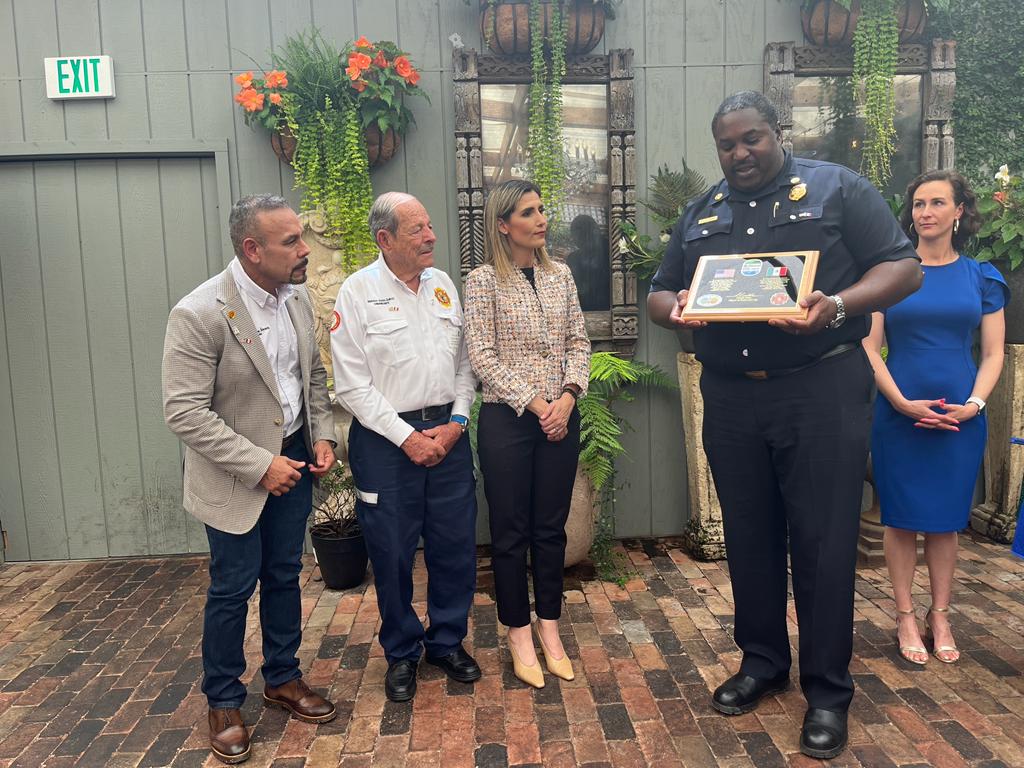 "I know our firefighters have enjoyed the camaraderie and relationships we have established and built while working together these past few days. We look forward to building on these relationships now and much more in the future and hope to return to Colima someday with some of our members to enjoy continuing that relationship," Iverson said.
Elyse Gainor, president of Redwood City International, expressed her enthusiasm for the event and looked forward to increased bilateral learning during the Colima delegation's stay in Redwood City.
"We hope this is the beginning of a bright new chapter in our sister city relationship," he said.
Elmer Rodriguez, the newest member of the Redwood City Council, expressed his excitement about the event and meeting the people of Mexico.
"We are here celebrating our relationship with our sister city Colima, Mexico. We have volunteers, firefighters, the mayor of your city and some of the other leaders here to accept some of our fire trucks that are being rotated. We are very excited to be able to meet so many good people from Colima and to be able to extend this partnership between our cities," he said.
For Dani Caballero, Redwood City firefighter, he recognized the work and enthusiasm of the three elements from Mexico who were in training.
"All week, three firefighters from Colima have been with us and we have had training in cutting cars, forced entry, putting out fires, every day something different. We want to be with them to get to know them. They have a lot of stories, a lot of experience and what we want to do is continue the relationship between Redwood City and Colima with some new firefighters who can continue here with them," he said.
It is worth noting that the sister city relationship between Redwood City and Colima was forged in 1998 "and since then it has been a fruitful relationship, we have donated, fire trucks, clothing and firefighting equipment. We have hosted several other delegations from Colima in the past, Redwood City has also made visits and there was also the inauguration of the new city hall in 1997," recalled Giselle Hale.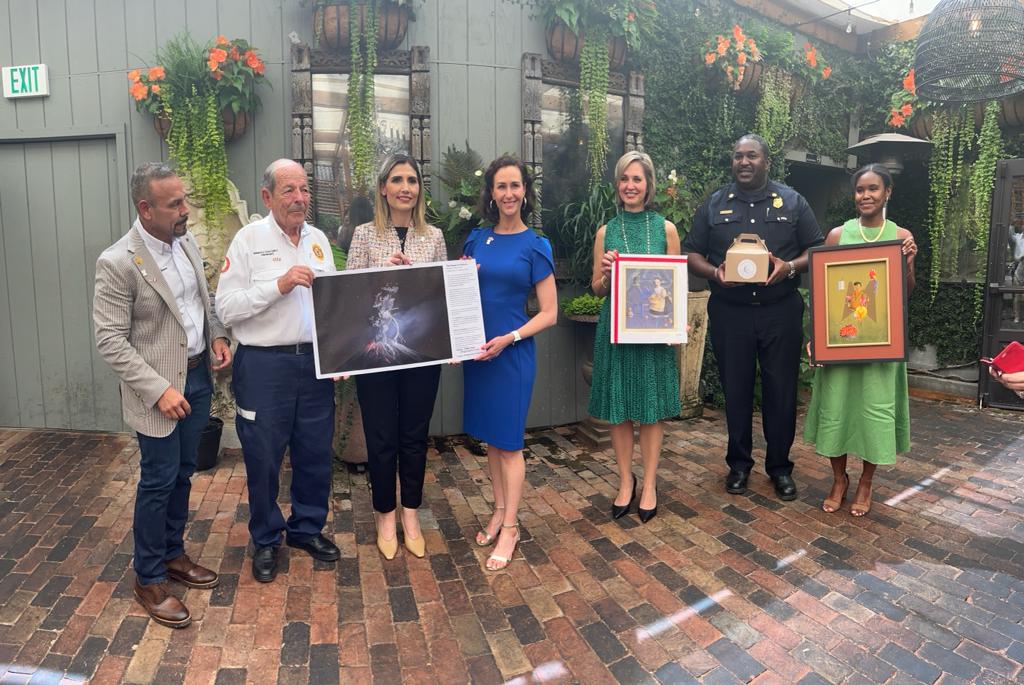 Watch the video of this event:
You may be interested in: Inauguration of INEA's "Plaza Comunitaria" in Redwood City