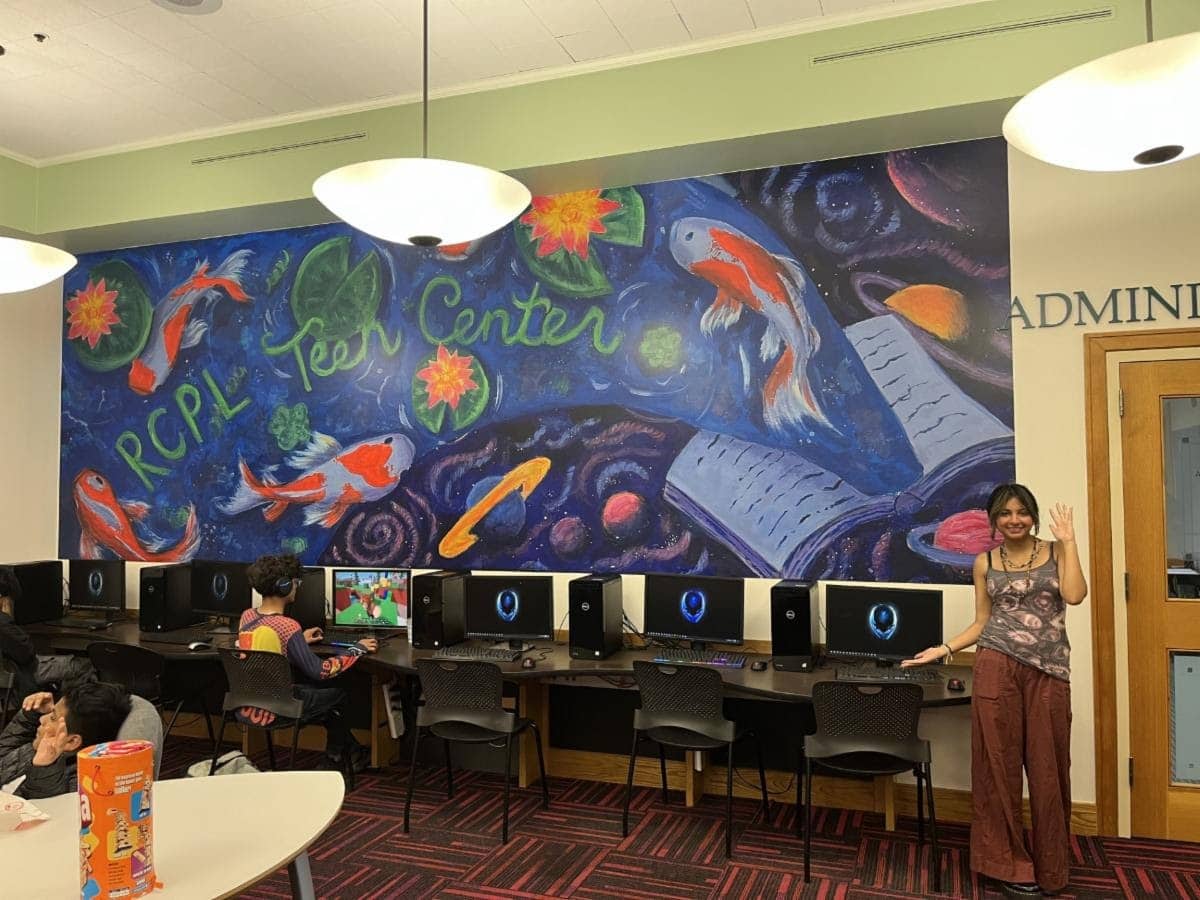 The Youth Center of the redwood city library has released a new mural, which is a work by artist Misha, a Woodside High School student who won the contest to decorate one of the walls of the space.
"We couldn't be happier with our new Teen Center mural!" the Redwood City Library said in a statement.
The educational and recreational space thanked its partners and judges from the Redwood City Arts Commission and the art department at Sequoia High School.
Last but not least, he thanked Misha for her inspiring vision of reading, creativity, and the world they both hold.
We love our new mural! Head over to the Teen Center to see it in person."
Those interested in learning about the mural can go to the ?Teen Center? which is located on the second floor of the Redwood City Library located at 1044 Middlefield Rd, Monday through Thursday from 1:00 p.m. to 9:00 p.m., and Saturday from 1:00 p.m. to 5:00 p.m.
In the space, teens can find new game consoles and free use of headphones, controllers, and chargers, as well as free-use study supplies, printers, and computers.
In the same way, young people can be part of the Anime Club, Teen Makers Club, game tournaments, courses and more.
The contest was sponsored by Friends of Redwood City Public Library, a volunteer organization that sorts, scans, and prices thousands of books, manages online book sales, and manages bookstores and other sales for sponsor library programming or other library goods and services.
It also funds library and community programs such as Summer Learning Challenge, Authors, Traveling Storytime, Little Learners, Baby/Childres/Teens, Arts and Crafts, Cultural Events, Job Seeking, Music and more.
You may be interested in: Acts of hate never heal, we act to repair and avoid them: experts