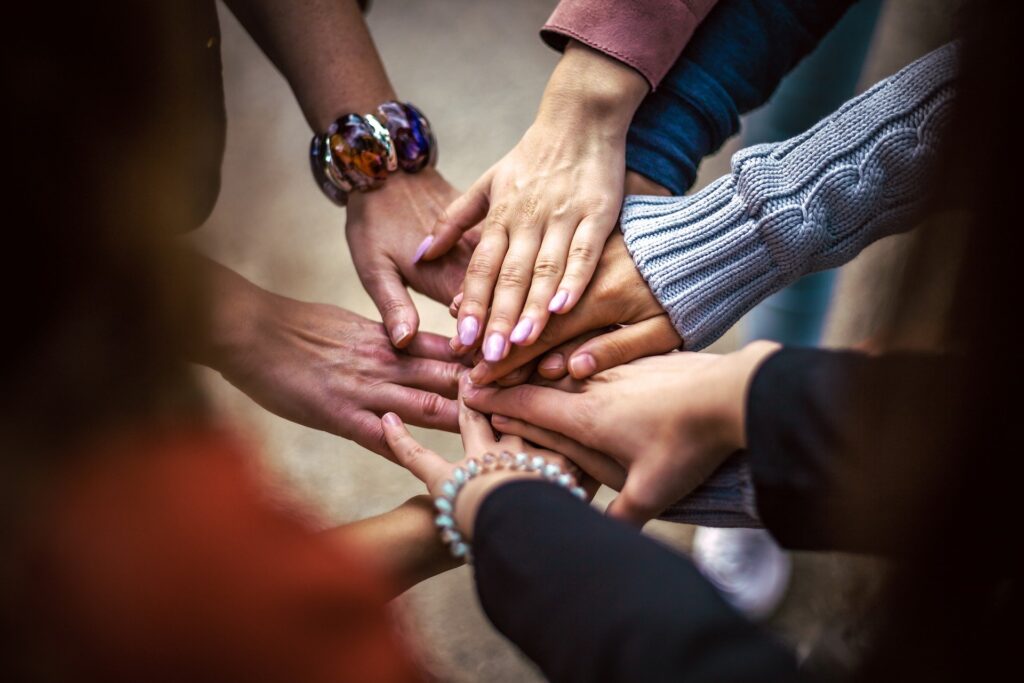 The city of Redwood City has decided to unite and raise its voice against an emotion that only generates social pain when taken to its maximum expression: "hate".
So, in a call for local civic action to stop the hatred and implicit biases that are a dangerous threat to the safety and civility of our neighborhoods, towns and cities, United Against Hate Week will be held in the city from Sunday, November 14 through Saturday, November 20.
The initiative stemming from a United Against Hate poster campaign created by Bay Area Cities, came in response to white supremacist demonstrations in Berkeley and San Francisco in 2017.
"Many communities continue to suffer from acts of discrimination, hate crimes and micro-aggressions. We stand in unwavering solidarity with all those who have suffered at the hands of senseless violence and hatred. I have said it before, but I will say it again. And as leaders and members of our community, we must unite and say together Enough!" said Diane Howard, Mayor of Redwood City.
For her part, Redwood City Vice Mayor Giselle Hale said this campaign is about saying Enough is Enough! and standing together against hate.
In that sense, she shared that recently, a friend of hers of Asian origin was attacked by a customer, who upon picking up an order decided to attack her, telling her to go back to her country, even though she was born in the U.S., and "is the owner of a third-generation restaurant that has served her community for decades".
This situation had "huge" mental health implications and made her feel as if she did not belong in this community.
"When we see things like this we have two options: we can be bystanders or we can act. We can speak up and say that we will no longer tolerate such situations and that we can stand up for others in their moment of vulnerability," she stressed.
Brianna Evans, Redwood City's first Equity and Inclusion Officer, explained through a video that, as part of city government helped fulfill its fundamental guiding principle of equity, established by the City Council in 2020.
"Redwood City is committed to putting equity first. He urged a collective reset to ensure that city policies genuinely serve everyone in our community regardless of race, gender, sexual orientation, ability, income, citizenship status or any other identity. We all deserve a community that is safe and full of opportunity.
In this way Redwood City stands united against hate, and invites you to attend one of the following events:
Teddy Bear Tea - Tea With Teddy Bears
Sunday, November 14 from 2:00 to 4:00 p.m. at the downtown library, located at 1044 Middlefield Road, with tickets available from November 1 at the same location.
There, families with children ages 4-8 from Redwood City and North Fair Oaks are invited to an afternoon of community fellowship to kick off United Against Hate Week. This event is sponsored by Chan Zuckerberg Initiative and presented by RCPL CARES and Redwood City Together.
Identification and interruption of microaggressions
This workshop will provide you with the opportunity to develop or deepen your awareness of what microaggressions are and how we unknowingly commit them during interactions with others, and provide tangible communication techniques to interrupt microaggressions in the moment.
The event will be held virtually on Wednesday, November 17 at 17:00 through the Zoom platform, for which it is necessary to register by giving the following address click here.
Transgender Day of Remembrance Virtual Event
This virtual gathering is an opportunity to provide a space for community mourning, reflection and healing for all the transgender lives that have been lost in the U.S. because of hate.
Presented by the San Mateo County LGBTQ Commission, the San Mateo County Pride Center and the Redwood City Public Library, the event will be held on Friday, November 19 at 5:00 p.m., via Zoom for which you need to registerhowever, it can also be viewed on the Redwood City Public Library YouTube.
Sequoia High School Dream Club Virtual Dinner
The 12th Annual Fundraising Dinner in support of the Sequoia High School Dream Club will be held Friday, Nov. 19 at 6:30 p.m. virtually, and tickets ranging from $20 to $50 are required for admission and can be purchased at by clicking here.
As a symbol of your solidarity, you can also display a United Against Hate Week poster, which are available for pick-up at all Redwood City Public Library locations, or you can download for printing. here.
You might be interested in: Redwood City announces measures against homelessness and to improve access to the sea