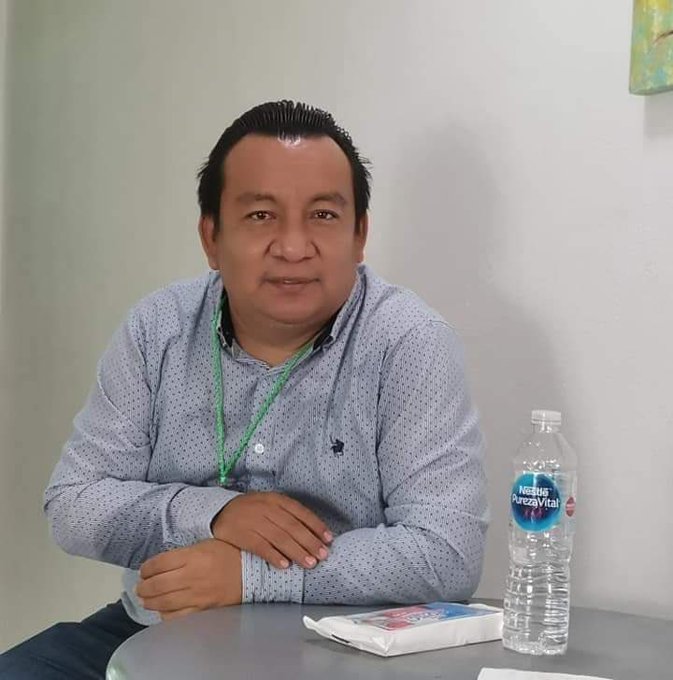 Another journalist murdered in Mexico. Yesterday, Thursday, February 10, journalist Heber López Vásquez was murdered in the municipality of Salina Cruz, Oaxaca. With him, five journalists have been murdered so far in 2022.
According to Mexican media, Heber Lopez died at the entrance of his workplace, a recording studio from where he operated Noticias Web.
So far, and according to the Oaxaca prosecutor's office, Two people have been arrested as alleged perpetrators of the murder.
From January 1 to February 9, 2022, four journalists have been killed in Mexico, and yesterday, another journalist was murdered. A list that adds to a long history so far in the six-year term headed by President Andrés Manuel López Obrador.
Read also: Another attack on the press in Mexico leaves one dead
The Public Security Secretariat of the southern state said that Heber López died after being shot at as he was on his way to his car after finishing his work. Another journalist murdered in Mexico.
The Attorney General of Oaxaca, Arturo Peimbert, confirmed that two people have been arrested as alleged perpetrators of the crime.
According to the non-profit organization Article 19Heber covered municipal police issues, as well as irregularities in the federal government's breakwater project in Salina Cruz.
"In 2019, Heber denounced through his Twitter account threats by a security guard of the then mayor of Salina Cruz, Juan Carlos Atecas."
Faced with the facts, Article 19 demanded that the Oaxaca Government Prosecutor's Office initiate a diligent and objective investigation based on the Homologated Protocol for investigating crimes against freedom of expression and not rule out his journalistic work as the motive for the crime.
He also called on the Mechanism for the Protection of Human Rights Defenders and Journalists to contact family members, colleagues and friends as soon as possible in order to provide the necessary protection measures.
In January, José Luis Gamboa, director of an Internet portal, was murdered in the state of Veracruz; freelance photographer Margarito Martínez and journalist Lourdes Maldonado were killed in the border city of Tijuana, as well as Roberto Toledo, contributor to the news portal Michoacán Monitor, who was shot in the city of Zitácuaro in Michoacán.
Undoubtedly, the press in Mexico is going through one of its worst moments, because in addition to being a job that is not well paid in the country, reporters put their lives at risk when reporting critical issues in different areas. This situation has not gone unnoticed and has generated protests and reactions of rejection by national and international organizations.
According to the Committee to Protect Journalists, an activist press protection body based in New York, 9 journalists were killed in the country in 2021.
However, to date, the vast majority of the crimes have not been solved.
You may be interested in: We need to stop the killing of journalists