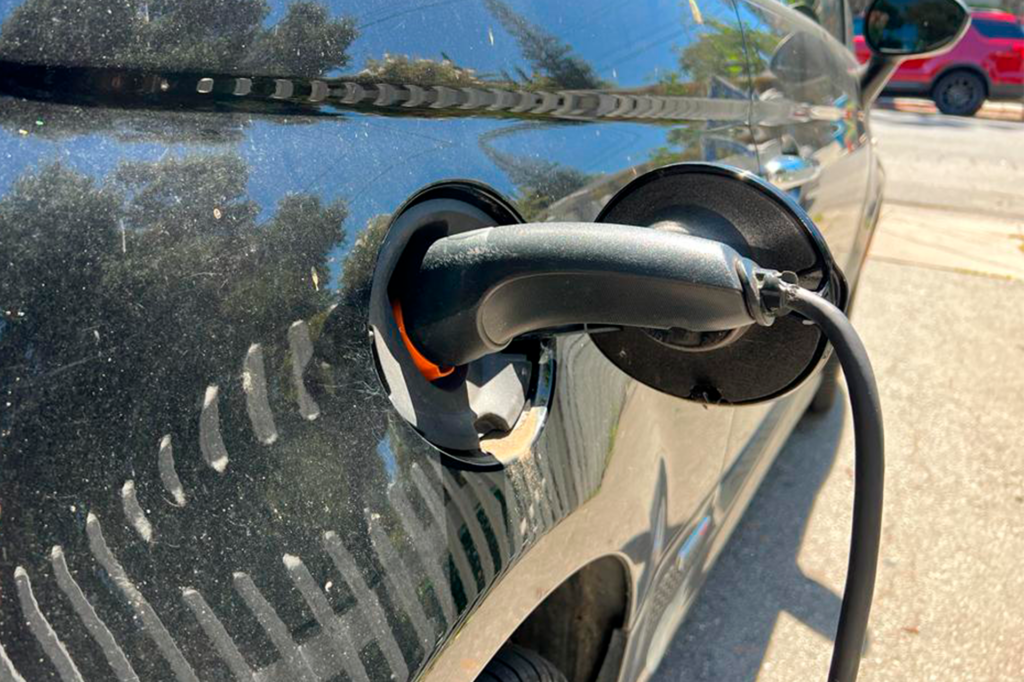 The price of gasoline is skyrocketing, a concern that consumes Latino families on a daily basis, as expenses only increase.
Helping the environment could be a good reason to buy an electric car, however, the benefits go far beyond doing our bit against climate change, as the benefit to the wallet is noticeable even in the short term.
If you want to save money, make the decision to buy an electric car, you won't have to spend a dollar more on gasoline.
According to the Consumer Report, electric vehicles save drivers an average of $6,000 to $10,000 in fuel and maintenance costs over the life of the vehicle.
If the prices of a new electric vehicle seem high to you, there are alternatives and supports that could reduce the first impact of the outlay.
Peninsula Clean Energy is offering rebates of up to $6,000 to San Mateo County residents who purchase a used electric vehicle (EV). Those interested in finding out what the requirements are to apply for and receive support can visit the website at www.peninsulacleanenergy.com/usedev/.
This rebate can also be combined with other Access Clean California support to obtain up to $13,000 in rebates for the purchase of a used electric car in the area.
If you're still not quite convinced and would first like to try an Electric Vehicle, Peninsula Clean Energy offers up to $200 cash back for a 2 to 3 day electric vehicle rental to all residents of San Mateo and Los Banos County, learn more at www.peninsulacleanenergy.com/evtestdrive/.
Many may be concerned about the battery or that the electric car will leave you stranded, but, a fully charged battery can last up to 300 miles.
Whether you commute every day or embark on a weekend adventure, electric vehicles can conveniently meet your needs without the emissions of a gasoline or diesel-powered car.
Considering a car purchase often comes with a lot of pressure; after all, this is a very expensive product that you will be involved with frequently. You want to get it right. But there are so many questions to consider: New or used? What color? Make and model is best? What's in your budget? Which cars look good? Which ones drive well?
Cost is obviously an important metric. But it would be worth reviewing the numbers. For automobiles, this term is called Total Cost of Ownership (TCO) and involves all the expenses of owning a car over its lifetime.
This includes the depreciation of the car - the difference between what you pay at the time of purchase and what you sell it for later - insurance, fuel and maintenance.
In general, the cost is lower for all-electric vehicles. For, in addition to saving on gasoline costs, EVs have fewer moving parts in the engine and do not require oil changes.
While the TCO is lower for EVs, the initial purchase price is often higher than those for comparable gasoline vehicles, which is often a barrier preventing those with lower disposable incomes from taking advantage of the better cost.
However, the state has made additional incentives available for some low-income EV buyers.
You may be interested in: Continued support of up to $6,000 for purchase of electric vehicles in San Mateo County