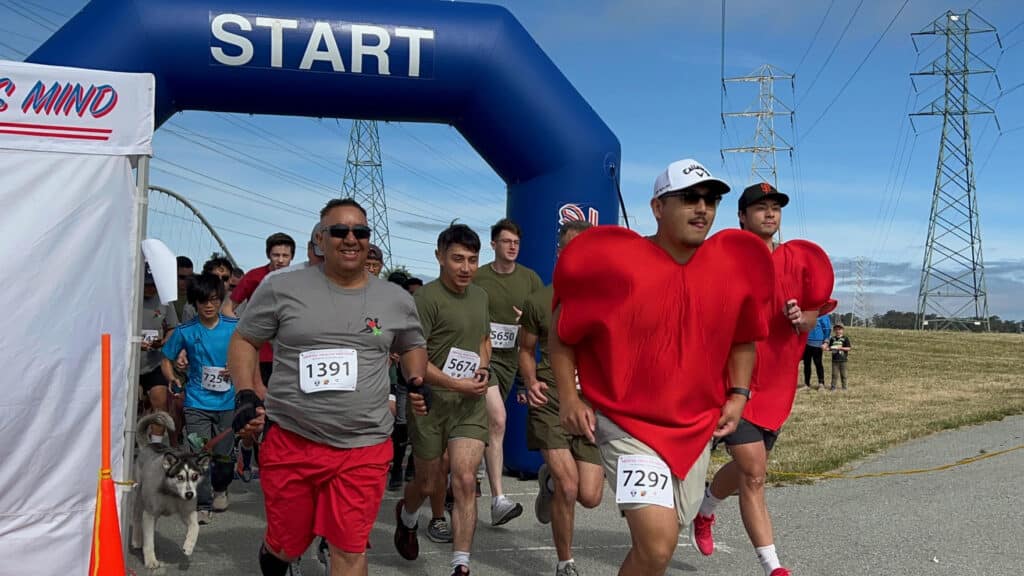 «Thank you all for coming to this event that supports mental health with community awareness and resources! Be sure to grab your finisher pin.»
As the runners crossed the finish line in the race 5K Mental Health Matters , it was clear that there were more winners than just runners with race numbers.
Early Sunday, May 21, community groups and runners gathered at San Mateo's Seal Point Park to «Mental Health Matters», a community event sponsored by Star Vista and the San Mateo Police Activities League —PAL— to raise awareness about mental health and wellness resources.
The 5K was just one part of this community event that also featured yoga sessions, self-care activities, the art of wellness, service dogs, and a community partner fair.
Before and after the race, more than 30 community partners hosted information tables, demonstrations, activities and giveaways, all focused on promoting health, mental health and wellness.
Groups participating this year included: Stride for Awareness, NAMI San Mateo, San Mateo County Pride Center, One Life CounselingThe Healthy Teen Project, CASA of San Mateo,and the National Coalition Against Prescription Drug Abuse —NCAPDA—.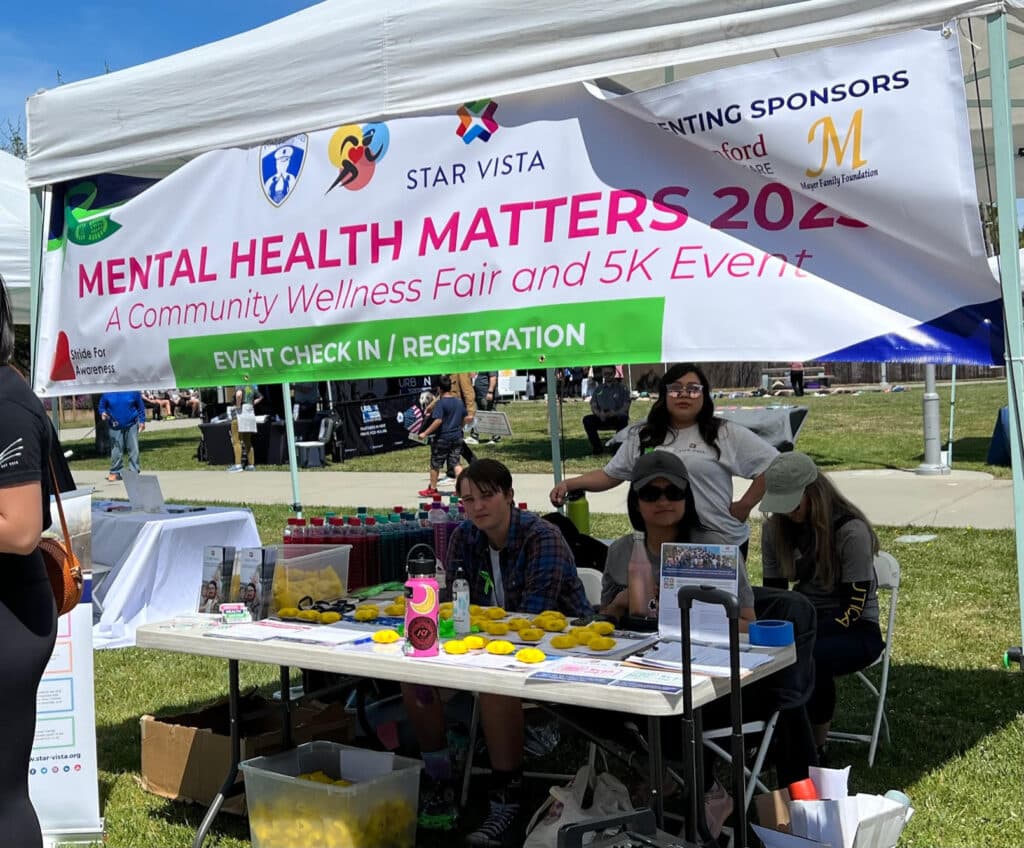 The Mental Health Matters 2023 community event was organized by Star Vista and the PAL Police Activities League.
Co-organizer Lourdes Enríquez explained the origin of the event.
«In 2016, my 16-year-old daughter expressed concern for the mental health and well-being of her peers. As we talked about it, I became aware of my own contributions to her stress as a mother. We set out to raise awareness and sought out community partners to help us plan an event where community leaders and organizations could collaborate to promote discussion and education on health and wellness issues. San Mateo PAL partnered with us, and this was the origin of the 5K Run/Walk and wellness fair,» Enriquez said.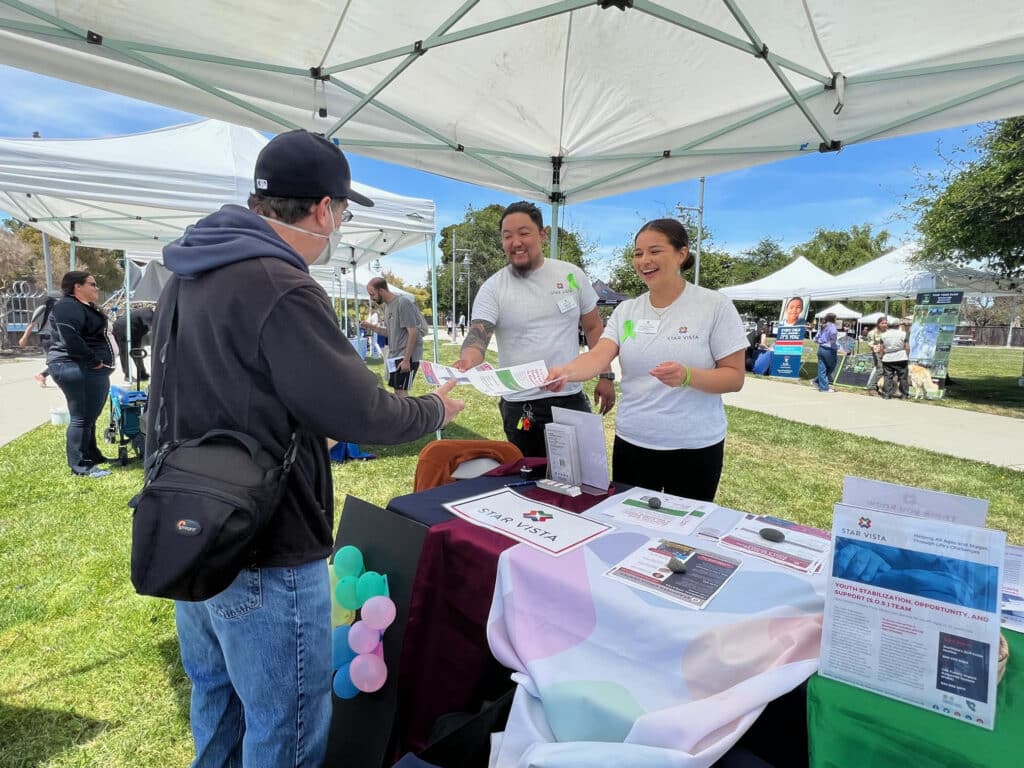 The need for this event resonated clearly with over five hundred community members of all ages coming out for a run or enjoying the dozens of booths and activities.
Participant Mai Le explained why her family joined the 5K and activities. «It's a special time of year for me because my father, who suffered from schizophrenia, passed away last year. We decided to do this race in his honor. It's really nice to be here with the rest of the community to see people doing great things for mental health awareness,» Le said.
Luke Thornburg attended the run with many fellow Marine Corps members, and emphasized the importance of the event's focus. «It is so important for the police and armed services to be aware of, and to promote, knowledge of mental health issues,» said Thornburg.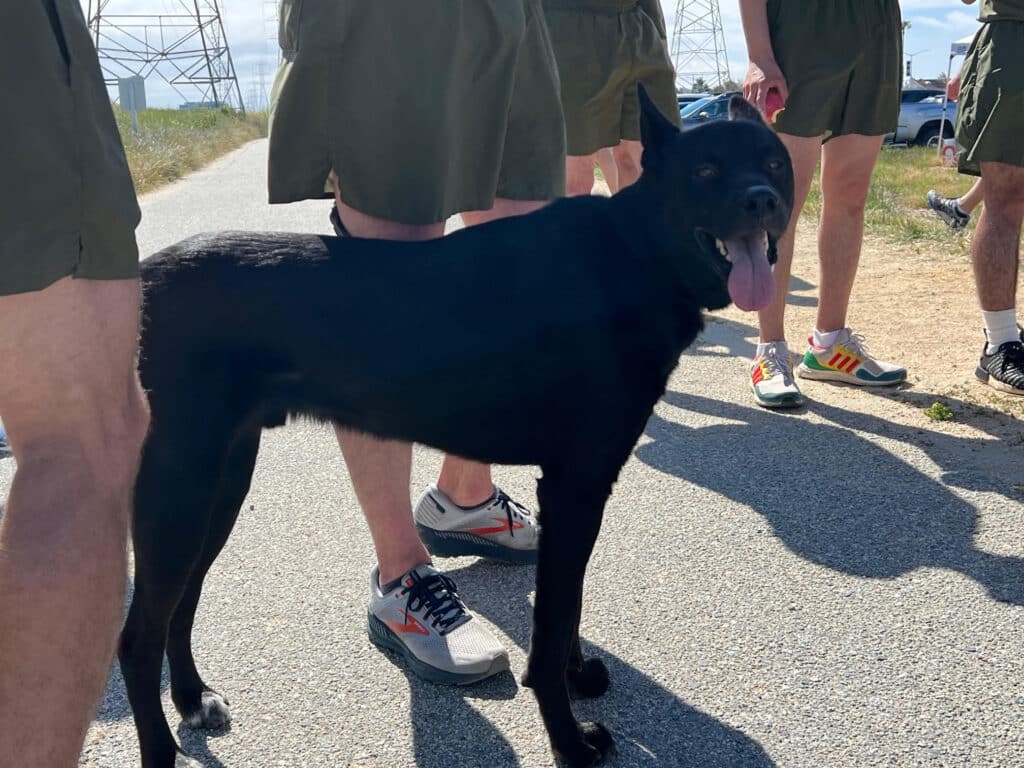 April Rovero, executive director of the National Coalition Against Prescription Drug Abuse —NCAPDA—, organized a booth where kits of Narcan were available to the public.
Rovero is passionate about health education, having lost her son Joey in college to an overdose.
«I absolutely recognize that mental health can lead to substance use, which could lead to substance abuse, they go hand in hand, and I want people here who are motivated to raise mental health awareness to understand how to use fentanyl overdose awareness kits» Rovero said.
Twisha Anand, co-founder of Humanest, a peer support program moderated by therapists, talked about why she thought it was important to speak out today.
«We want the community to know that there are community support services that adapt to the needs of each person at all times. By the time you're motivated to take that leap, you'll get the support and services you're looking for,» Anand said.
From information on mental illness, to practicing wellness, to being able to access Narcan kits, stress balls and community resources, it's clear that the community was the real winner at Mental Health Matters 2023.
You may be interested in: Antioch has a new mental health crisis response team