*State government will also seek to create its own Naloxone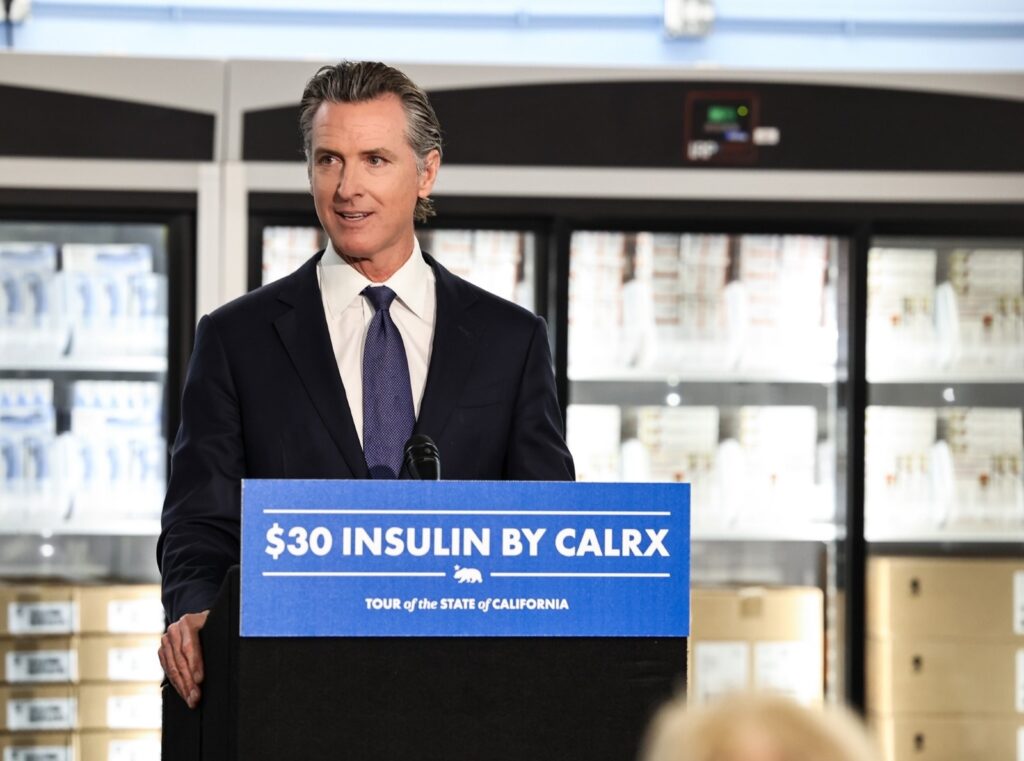 Californians will be able to get a 10ml vial of insulin for no more than $30 through the CalRx program, after it was announced that the initiative to make medicines more affordable in California has won a contract with the pharmaceutical company of CIVICA generic drugs.
During a tour last weekend, Governor $123.9 billion education package stressed over the weekend that, in addition, a package of 5 pens of 3 ml of insulin will not exceed 55 dollars, including the cost of distribution and dispensing at the pharmacy.
The official specified that these prices will be the same for CalRx brand insulin, which are a fraction of the cash prices paid for a 10 ml vial ?300 dollars?, or more than 500 dollars for a package of 5 feathers that people usually pay for today.
"People should not be forced into debt to obtain life-saving prescriptions. Through CalRx, Californians will have access to some of the most affordable insulin available, helping them save thousands each year. But we won't stop there: California will look to make our own naloxone as part of our plan to combat the fentanyl crisis," Newsom said.
The announced action will reduce the price of insulin by approximately 90 percent, saving cash-paying patients between $2,000 and $4,000 a year.
It should be noted that you will not need a voucher or coupon to access these prices, and it will be available to everyone, regardless of insurance plan.
"To address the affordability crisis in California, we must address the high cost of prescription drugs," said Dr. Mark Ghaly, secretary of the California Health and Human Services Agency. "CalRx's Biosimilar Insulin Initiative will benefit Californians who today pay too much for a medicine that we know saves and changes lives."
State authorities specified that a new prescription will not be needed. Californians will be able to order generic CalRx at their local pharmacy or through mail-order pharmacies, which must agree to order and stock the product.
CalRx plans to make biosimilar insulins available for: Glargine, Aspart, and Lispro, and are expected to be interchangeable with Lantus, Humalog, and Novolog, respectively.
The next step will be Naloxone, Newsom said.
As part of the state's Master Plan to address the fentanyl crisis, California is also exploring potential next-market products, such as naloxone, to assist the state's effort to combat fentanyl overdoses.
The state government noted that drugmaker CIVICA is already working with the California Health and Human Services Agency to identify a California-based manufacturing facility.
National data suggests that as many as 1 in 4 people with diabetes cannot afford their insulin, and even people with moderate deductible plans continue to spend substantial sums on their insulin.
What does biosimilar insulin mean?
When talking about biosimilars, it's helpful to understand 3 different terms: biologic, biosimilar, and interchangeable.
According to the CalRx site, biosimilars are biological products that are very similar to a biological product that has already been approved by the United States Food and Drug Administration (FDA).
He added that a biosimilar should not have clinically significant differences from its reference product in terms of safety, purity, and potency. If a biosimilar has not been determined to be interchangeable with the reference product, a pharmacy may require a new prescription to dispense the biosimilar.
An interchangeable biosimilar drug is a product that can be substituted for the reference product without the need for a new prescription, much like pharmacies typically do with conventional generic drugs. The FDA evaluates the totality of analytical and clinical evidence to determine whether a product is designated as interchangeable.
You may be interested in: Superbugs: the next pandemic that lurks and knows how to wait