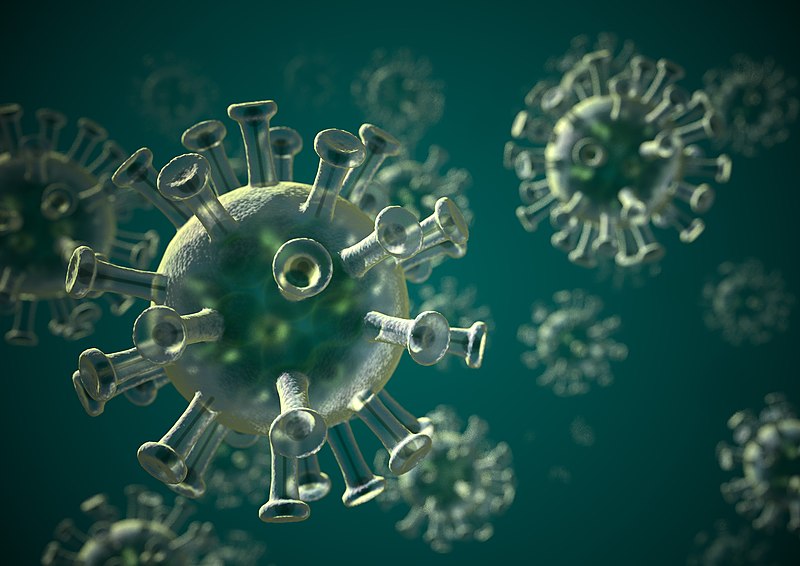 *Its presence jumped from 5.8 percent on May 21 to 42.9 percent on June 21.
By Pamela Cruz. Peninsula 360 Press [P360P] .
The Delta variant of the SARS-CoV-2 virus has become the dominant strain in California. Last week, 634 cases were detected in the state, while the total as of Thursday was 1,85, representing a 71 percent increase in just a few days.
However, the numbers could be much higher since only a fraction of COVID-19 tests are genomically sequenced, a process that determines whether positive cases belong to any variant.
"I can assure you that they are going to be higher," said the governor on Thursday. Gavin Newsom when questioned about the updated figures for the Delta variant.
Genomic sequence testing determined that of the variants identified as Delta shot up from 5.8 percent on May 21 to 42.9 percent on June 21.
The next closest variant on the list is Alpha, formerly the "UK variant," which is associated with approximately 50 percent higher transmission and probably higher disease severity and risk of death.
Although this variant decreased, it remains high, going from 57.6 percent on May 21 to 30.6 percent on June 21.
It should be noted that the state publishes variant percentages once a month, so in the weeks after June 21 it is likely that the Delta strain will have increased.
As of July 9, California had 3,724,833 confirmed cases of COVID-19, resulting in 63,376 deaths.
This Thursday, 2,411 positive cases were registered in the state, which represented an increase of 3.3 new cases per 100,000; while 59 deaths were recorded.
The number of tests on the same day was 121,341, with a positivity rate of 2.3 percent, a marginal increase of 0.2 percent compared to Wednesday.
In terms of vaccination, the state has administered 42 million 280 thousand 518 doses. 20 million 417,009 people over 12 years of age have been fully vaccinated (60.2 percent), while 3 million 186,612 (9.4 percent) are partially immunized.
The average daily number of vaccine doses administered is 59,737.
Race against time? and variants
Although efforts have been made to ensure that all eligible persons are vaccinated - those over 12 years of age - the numbers remain very low in several counties of the state. the numbers continue to be very low in several counties of the state, a situation that does not help to achieve the much desired herd immunity in the short term.
San Mateo County is not doing poorly in its vaccination numbers, however there is still a need to reach the most vulnerable.
Thus, the county has administered one million 59 thousand 33 doses, which has allowed that, as of July 8, 581 thousand 53 residents have been immunized, of which 515 thousand 394 are fully vaccinated, which means 88.7 percent of the population eligible for inoculation.
It should be noted that if progress is not made soon in other counties where vaccination is still very low, there is a danger that the Delta variant will be the tipping point for a return to serious risk status and a need to return to closures and face protection at all times.
The great risk
A new data analysis identifies groups of unvaccinated people, mostly in the southern part of the country, vulnerable to surges in COVID-19 cases that could become breeding grounds for even deadlier variants, CNN said.
Thus, the analysis conducted by Georgetown University researchers identified 30 clusters of counties with low vaccination rates and significant population sizes.
The five largest clusters are found primarily in eight states: eastern Georgia to western Texas, and northern to southern Missouri. Also in parts of Alabama, Arkansas, Louisiana, Oklahoma, and Tennessee, they consist mainly of smaller counties, but also cities such as Montgomery, Alabama; Shreveport, Louisiana; and Amarillo, Texas.
You may be interested in: Vaccination is not a game for the fall sports seasons.