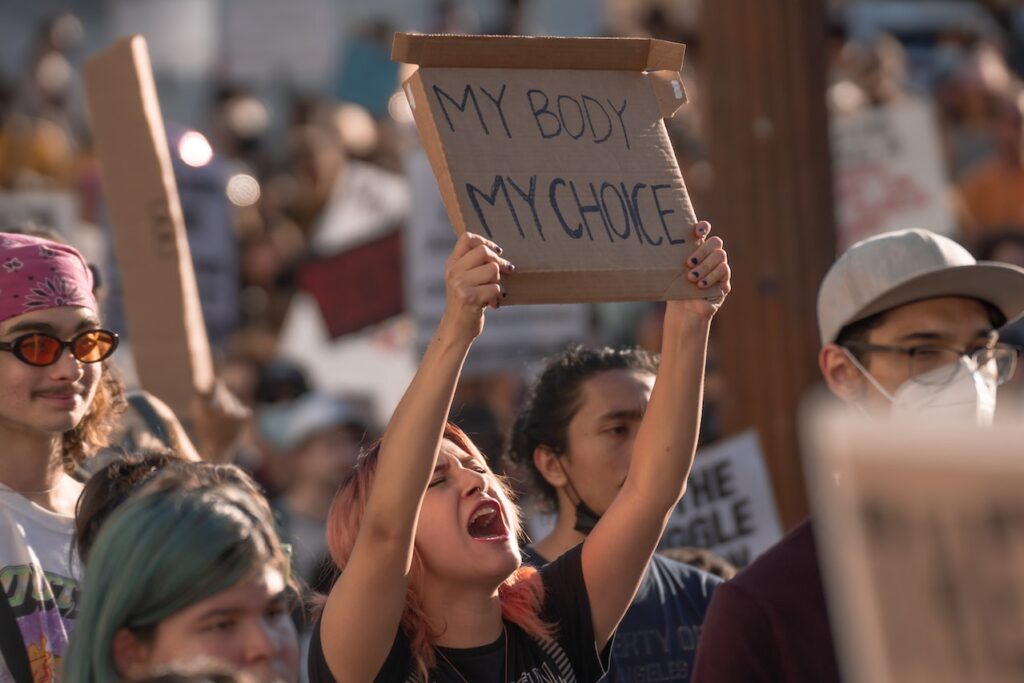 Los Angeles County continues its fight for reproductive health by ensuring access to information and services following the Supreme Court's decision to overturn Roe v. Wade.
Following the Supreme Court's decision on June 24 of this year to overturn Roe v. Wade - which allowed access to abortion in the United States as a constitutional right - the states of the country have been able to decide individually on the legality of abortion, which has caused many of them to prohibit or restrict it, affecting thousands of women.
However, Los Angeles County continues to fight for reproductive health and seeks to ensure that its residents have access to reproductive health information and services, including abortion, and to prevent unwanted pregnancies.
And is that, the Los Angeles Department of Public Health has pointed out that in 2017, approximately 18 percent of pregnancies in the United States ended in an abortion and that the reasons why women decide to end the pregnancy, are due to economic problems, lack of time, and even the state of their relationship with their partner.
"Since the Supreme Court overturned Roe v. Wade earlier this summer, 21 million people have lost access to abortion services," said Sylvia Castillo, director of government and community affairs, at a press conference organized by Ethnic Media ServicesThe event, in which experts gathered to discuss this county's efforts on reproductive health, was held in the city of San Antonio, CA, and the county's efforts on reproductive health.
Susie Baldwin, medical director of the Office of Women's Health at the Los Angeles County Department of Public Health, noted the need to reduce the inequity that exists so that everyone can access the reproductive health services they need, regardless of race, language, age, mental health conditions or sexual preferences.
In anticipation of the Supreme Court's actions and the impact this would have on women, Los Angeles County passed a motion to ensure access to reproductive health services, creating the Abortion Safe Haven initiative, in which county agencies, non-profit organizations and reproductive justice advocates advocate and work for safe access to reproductive care.
In addition, this initiative allows abortion to be covered by Medi-Cal, making California one of only eight states to use its own funds to cover reproductive health costs.
"Los Angeles County is working with numerous community partner organizations and academic experts to plan for expanded and increased access to abortion and other reproductive health services, creating the Abortion Safe Haven of Los Angeles County project," notes the Los Angeles County website.
The project not only allows access to these services, but also seeks to enable those who wish to have healthy and safe pregnancies.
"It is my job today to be here to let women know that regardless of their immigration status, race or the languages they speak, reproductive care - including abortion - is still legal and affordable in Los Angeles County," said Chanel Smith, executive director of the Los Angeles County Women and Girls Initiative.
Smith acknowledged that despite the county's efforts, there is a need to increase the number of health care workers to meet the demand for these services, which is expected to increase as states have been enacting new restrictions on abortion.
"Los Angeles County is a destination for abortion care," noted Sasha Nochimow Healthline manager at Access Reproductive Justice, noting the importance of providing services to county residents, but also to those coming from other states due to restrictions that have been imposed in recent months.
For his part, Rigoberto Reyes, executive director of the Los Angeles County Office of Immigration Affairs, pointed out the office's willingness to offer support to anyone who requires it, including in the area of reproductive health.
Finally, the experts recognized Los Angeles County as a safe place to which not only its community can turn for reproductive health issues, but also those arriving from elsewhere regardless of language, race, socioeconomic status or sexual preference.
You may be interested in: California launches site to provide legal information on abortions