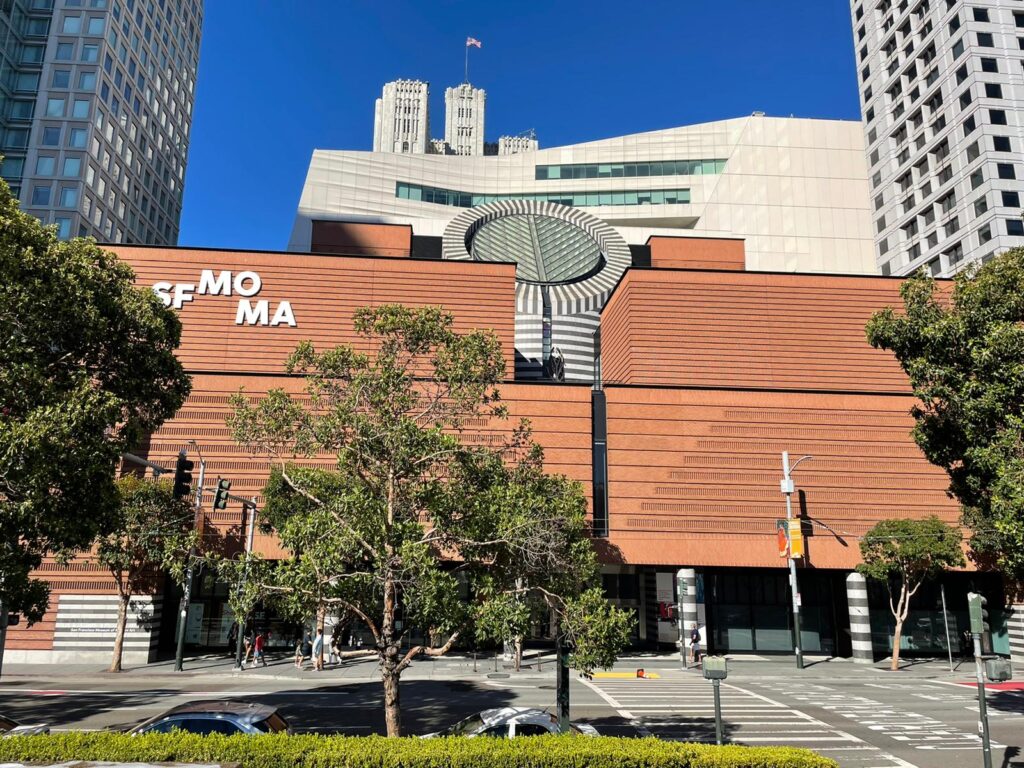 This weekend no one can stay at home, there are plenty of events in the Bay Area to spend as a couple, with family, friends or alone. These are the proposals that Peninsula 360 Press brings you to spend the weekend.
? 0 ?
Shakespeare in the Park turns 40, and this Saturday and Sunday at 4:00 p.m., they will present the delightful romantic comedy, Much Ado About Nothing.
The gathering will be at Red Morton Park, on the Valota Road side of 1455 Madison Ave, in Redwood City and there will be performances starting today through August 28 on weekends. The event is completely free of charge.
The fun doesn't stop for young and old alike, and this Sunday the Magic Music and Movement Concert - Camacu - will take place. Attendees will enjoy an eclectic mix of music ranging from American pop and R&B to music in Brazilian Portuguese, Catalan, French, Hawaiian and Spanish.
Join the concert with the Wong-VanHaren Family Band this Sunday, August 14 from 4:00-5:30 p.m. at Redwood City's Magical Bridge Playground located at 939 Valota Road in Red Morton Park. The event is also free of charge.
Also taking place this Sunday is the North Fair Oaks Festival, an event that seeks to celebrate the identity of a resilient city ready to look to a bright future. The event will take place at 2500 Middlefield Rd in Redwood City from 10 a.m. to 3 p.m., and there will be activities for young and old, and attendees will be able to meet the organizations working in the area and institutions such as the Sheriff's Office, get to know their services and the officers who work there, not to be missed.
In addition, beginning this Saturday through September 25, everyone is invited to enjoy the art of Valerie Mendoza at the art kiosk in downtown Redwood City's Courthouse Square, where through immersive installations using photographs, video, audio, objects, personal narrative and various forms of information, she will seek to engage attendees in her work The Destination Café where she addresses the issue of affordable housing.
Hours are every Thursday and Sunday, 12:00 noon to 2:00 p.m. at 2208 Broadway.
If, on the other hand, you want to lower someone's stars this weekend, you can do it now.
This will be possible thanks to the Perseids star shower that can be seen in the Peninsula.
An astronomical event that began on July 17 and will continue until August 24 and that this weekend is at the best point to be visible.
How and where to see? Very easy, since it is not necessary to have a telescope, you just need to have a dark enough sky and direct your gaze towards the northeast and wait between 30 and 45 minutes just after sunset to begin to see the celestial spectacle; wrap up warm and that's it.
The Perseid meteor shower, says Lick Observatory astronomer Jon Rees, is one of the most impressive and active meteor showers, producing up to 100 meteors per hour. Never before has finding a secluded spot been the best excuse to spend this weekend with your partner, family or alone.
If your thing is events in enclosed spaces and you also like photography, we recommend the most recent exhibition entitled "Sightlines" from the collection of the Museum of Modern Art MOMA in San Francisco.
This exhibition is a reinstallation of the museum's photography collection that includes different authors and perspectives such as documentary photographers Louis Carlos Bernal, Dorothea Lange and Pirkle Jones.
This exhibition will be open from August 6 through May 7 of the following year and is located in Room 3. It is worth mentioning that admission is included in the general admission ticket.
But if listening to a good radio show is more your thing, we invite you to tune in at 3:00 p.m. "Peninsula 360 Radio" on Bay Area Radio KIQI 1010 AM. 30 minutes where you can enjoy news, literary recommendations, columns and many more cultural events happening in the Bay Area.
You may be interested in: Local news summary for August 6-12, 2022