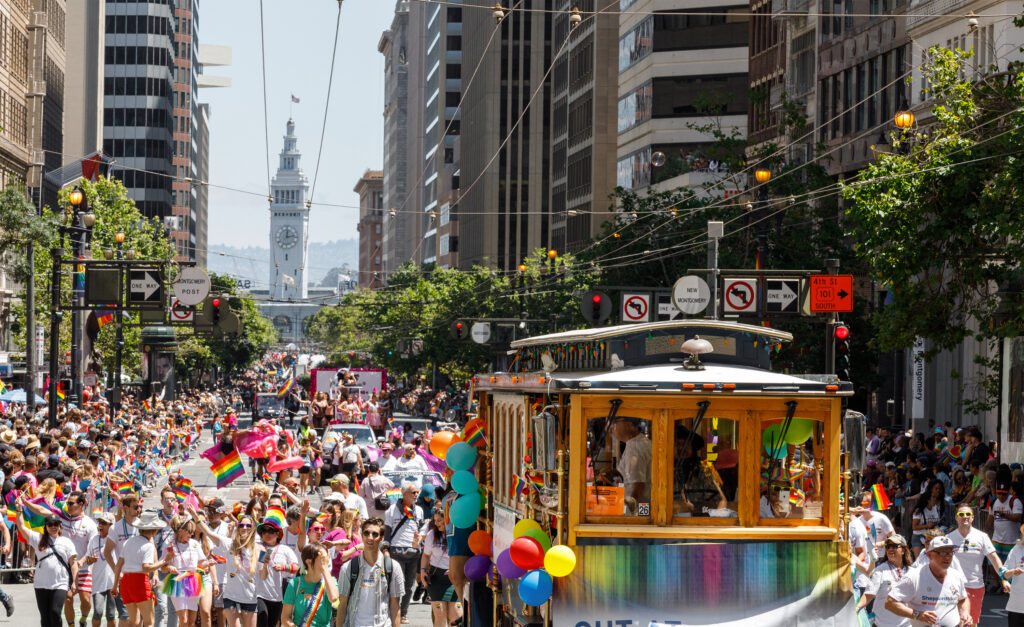 San Francisco police officers and firefighters said Monday they will not march in the city's annual Gay Pride Parade after organizers told them they could not wear their uniforms during the march.
The San Francisco Police Officers Pride Alliance and LGBTQ+ members of the San Francisco Sheriff's Office issued a joint statement in response to the San Francisco Pride Committee asking police officers to attend the parade without their uniforms.
LGBTQ+ firefighters from the San Francisco Fire Department also signed the statement and said they would not participate in the Gay Pride Parade in solidarity with the city's law enforcement officers.
Law enforcement and firefighters argued that Pride organizers, who voted in 2020 to ban uniformed officers after a summer of nationwide protests against police brutality, are being punished for the actions of other officers.
"The San Francisco Pride Committee has asked LGBTQ+ law enforcement officers to return to the closet," said the law enforcement officers and firefighters. "San Francisco and the San Francisco Gay Pride Parade have always embraced radical inclusion as one of our core values."
San Francisco officials and firefighters also argued that Pride organizers would not take similar action against other groups that regularly participate in Pride, such as the drag and kink communities.
"This committee would not order the leather community to wear polyester in the parade. This committee would not order the drag community to wear flannel," they stressed. "But we peace officers have been told that if we wear our uniforms, we cannot attend."
SF Pride did not respond to a request for comment on the joint statement.
For their part, Mayor London Breed and Supervisor Matt Dorsey, one of two LGBTQ+ members of the city's Board of Supervisors, said they would also not attend the parade in solidarity with law enforcement.
Dorsey, who was communications director for the San Francisco Police Department before Breed was appointed to the board earlier this month, called the policy "exclusive."
He also called on Pride organizers and law enforcement officials to find common ground in an effort to attract more LGBTQ+ officers to fill the city's police shortage.
"All San Franciscans share a compelling interest in solving our public safety staffing crisis in a way that attracts the most diverse and qualified pool of candidates we can," he noted. "We can do this by showing our commitment to diversity, equity and inclusion in our police, fire and sheriff's departments."
However, he explained, an exclusionary policy, which prohibits LGBTQ+ first responders and allies from marching in uniform, "sends exactly the wrong message at a time when we cannot afford to do so."
The 52nd annual San Francisco Pride celebration will be held at Civic Center Plaza from noon to 6 p.m. on June 25 and from 11 a.m. to 6 p.m. on June 26.
With information from Bay City News.
You may be interested in: California will fight to maintain the right to choose for its female residents