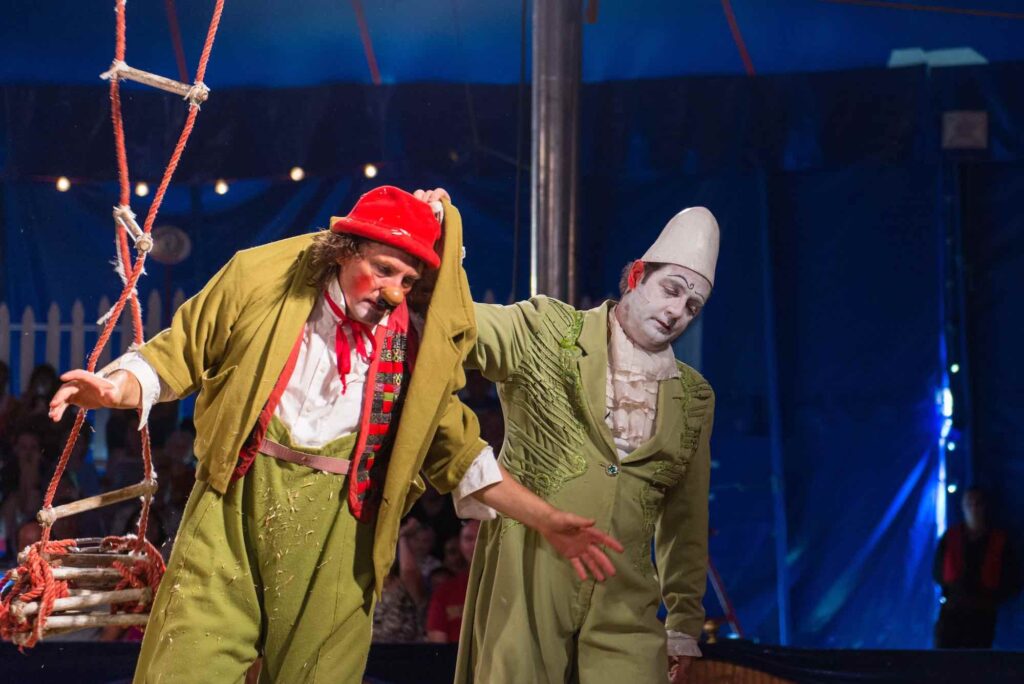 Tradition is not broken, for the thirteenth time, the Zoppé family and their circus, of Italian origin, return to Redwood City with their traditional merriment.
Cristian Carlos Juarez. Peninsula 360 Press.
Redwood City, Calif. Saturday, September 26th. For thirteen years, the Zoppé family circus has been present in the history of Redwood City. It is a tradition that the inhabitants of Redwood City attend this traditional, family-friendly event in late fall each year. However, due to the COVID-19 pandemic, there is a need to rethink the way we events as these must be carried out.
The company of the Zoppé family has impacted generations of skeptics, the curious and the nostalgic for 178 years ?when his show opened for the first time. And, again, rGo to Redwood City to impress us with the endearing and classic acts of their show: jugglers, the tightrope walker, the human bullet, clowning, horse riding, trapeze artists and the joy of their travelling audience.
The company will offer features from 1 October and thus every weekendconcluding performances on the 25th of the same month. The season is short and you won't want to miss this fascinating and, above all, hilarious show full of surprises.
On this occasion, the company will be installed in the Port of Redwood City parking lot.Unlike in past years, the contingency caused by the coronavirus has forced them to change their strategy. In order to entertain the youth and those not so young, attendees will be able to park in front of the stage and enjoy the same experience as the Zoppé family. respecting the social distance.
Even with the preventive measures, everyone circus-goers will be able to have a privileged view of the circus of the numerous and impressive acts of the magical circus, headed by Giovanni Zoppé. Giant screens will be installed from which it will be possible to observe, of course, every detail of the acts, but, in addition, footage of the company's evolution will be shown. to the passing of the years.
And that's because Redwood City is a must see For the Zoppé circus troupe, the people of the community, as they do every year, usually welcome the circus performers with gifts. They want them back every year, and some even bring fruit for the horses, according to the inhabitants of the community.
It's time for you to get your tickets. It is important to note that, for this occasion, admission will be charged per car and not per person, so you can get excited and laugh with your family and friends gathered for this special occasion. You need to stay upbeat and a smile and a laugh is always welcome.
Get your tickets at https://aftontickets.com/event/group/14/zoppe-circus