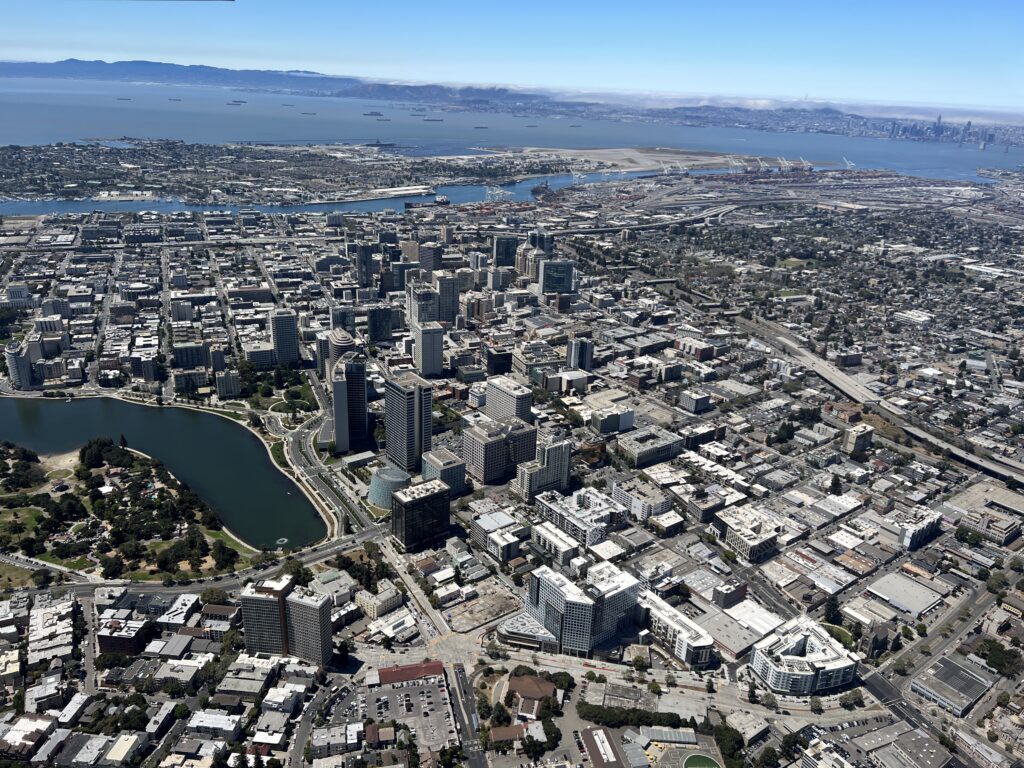 These are the local news from January 21 to 27 that you need to know to stay up to date.
The heinous mass shootings on Monday, January 23, where 7 people lost their lives and one more was wounded at a farm in Half Moon Bay, have left not only a county, but the state of California in dismay and concern over the increase in these violent acts.
Just a couple of days before this tragedy, a 72-year-old man opened fire in the middle of a dance hall, where the Lunar New Year was being celebrated, resulting in 11 people being killed and 9 injured.
From Peninsula 360 Press, we offer condolences to the families and friends of the victims of these shootings that, we know, do not make sense.
? 0 ?
The San Mateo County Department of Emergency Management has requested the help of its residents in estimating recent storm damage in unincorporated areas.
For this reason, the city has created a survey, which is available in English and Spanish, with which it will be possible to determine if the county qualifies to receive state or federal disaster assistance due to the storms that began on New Year's Eve. of 2022.
It should be noted that completing the survey does not guarantee that the region or property owner is eligible for disaster assistance.
? 0 ?
Governor Gavin Newsom issued a proclamation Sunday declaring the Lunar New Year and ordered flags at all state buildings to fly at half-staff in honor of the victims of the Monterey Park mass shooting.
"As people across the country and the world welcome the Lunar New Year today, California stands with our Asian American and Pacific Islander (AAPI) communities reeling from the tragedy in Monterey Park," the official said in a statement. the proclamation.
He added that hearts go out to all those loved ones lost and those injured in this horrific act of gun violence in what should have been a night of joyous celebration.
? 0 ?
After shootings were recorded this Monday afternoon in Half Moon Bay, a city belonging to San Mateo County, police officers arrested the suspect in perpetrating the events.
The suspect in the shooting was identified as Zhao Chunli, 67, and was arrested after being located in his car in the parking lot of a Sheriff's Office substation in Half Moon Bay, the San Mateo County Sheriff's Office said. .
The San Mateo Sheriff's Department responded to the shooting in the area of State Route 92 and the Half Moon Bay City limits, the Sheriff's Office said on Twitter at 3:50 p.m.
? 0 ?
After a 67-year-old man opened fire on a farm Tuesday afternoon, killing 7 people, members of the San Mateo County Board of Supervisors lamented the deadly shooting in Half Moon Bay and called for more to avoid tragedies like that.
Supervisor Dave Pine, president of the San Mateo County Board of Supervisors, said, on behalf of the Board, that he was disgusted by what happened.
For his part, Supervisor Ray Mueller, of District 3, spoke of the shock caused by the shooting that left families devastated.
? 0 ?
The Redwood City Department of Parks, Recreation and Community Services and Redwood City International will host the 12th Annual Lunar New Year Celebration 2023 on the first Saturday of February.
Despite what has recently happened in Half Moon Bay, this celebration comes as a breath of fresh air, as it reminds us to celebrate life and a start to the lunar new year, this time ruled by the water rabbit.
The celebration will take place next Saturday, February 4 at the Courthouse Plaza, located at 2200 Broadway in Redwood City from 11:00 a.m. to 4:00 p.m.
? 0 ?
Sheriff Christina Corpus, along with San Mateo County District Attorney Steven Wagstaff, provided an update on the tragic mass shooting that occurred yesterday afternoon in Half Moon Bay, which they called a possible act of workplace violence.
The suspect, identified as 66-year-old Chunli Zhao of Half Moon Bay, was taken into custody by Sheriff's staff at the parking lot of the Half Moon Bay Police Bureau Substation.
The arrested perpetrator is the sole suspect in the incident and there are no pending threats to the public, authorities said.
? 0 ?
The Consulate of Mexico in San Francisco confirmed two Mexicans among those killed in mass shootings in Half Moon Bay that took place yesterday afternoon, Monday, January 23.
"The General Consulate of Mexico in San Francisco regrets to inform that in the shooting that occurred in the town of Half Moon Bay, in San Mateo County on January 23, 2023, it has been confirmed that two of the deceased are of nationality mexicana", indicates the text issued by the Mexican representation in the city of San Francisco.
Likewise, he specified that another Mexican person was injured and is already being treated in a hospital in the city of Palo Alto, while personnel from the Consulate General in San José are already assisting him.
? 0 ?
The California Victim Compensation Board ?CalVCB? reported that victims and witnesses of the Monterey Park and Half Moon Bay shootings may qualify for compensation, including lost income, medical expenses and mental health treatment.
Family members of those killed and injured in the Half Moon Bay shooting on Monday, January 23, along with those who witnessed the mass shooting, may qualify for compensation of up to $70,000 in reimbursement for services.
Covered services include emotional support, emotional support, medical appointments, and loss of income.
? 0 ?
As grief, amazement and fear linger over what happened Monday afternoon, January 23, at two Half Moon Bay farms, San Mateo County has made post-shooting mental health resources available to its residents.
The Crisis Response Team ?CRT? of Behavioral Health and Recovery Services has been meeting with families at the reunification center and other locations in Half Moon Bay, county officials said.
In turn, they noted that CRT staff are trained in crisis response, suicide prevention, and other mental health interventions.
? 0 ?
The most recent graduates of Online High School ?COHS, for its acronym in English? were honored with a ceremony at the most recent Redwood City City Council meeting to celebrate their accomplishments.
The three graduates who earned their diplomas through Smart Horizons Career Online High School with the help of the program were inspired to enroll by the family that went through the program and, in turn, seek to inspire their own family members to attend.
? 0 ?
Remembrance events for the victims of the Half Moon Bay shooting earlier this week will take place in the coming days, city officials said.
Seven people died in shootings at two farms in the area on Monday. A fellow farmworker has been arrested and charged with the deaths.
? 0 ?
You may be interested in: San Mateo County Sheriff calls what happened to Tire Nichols "indefensible and disgusting"