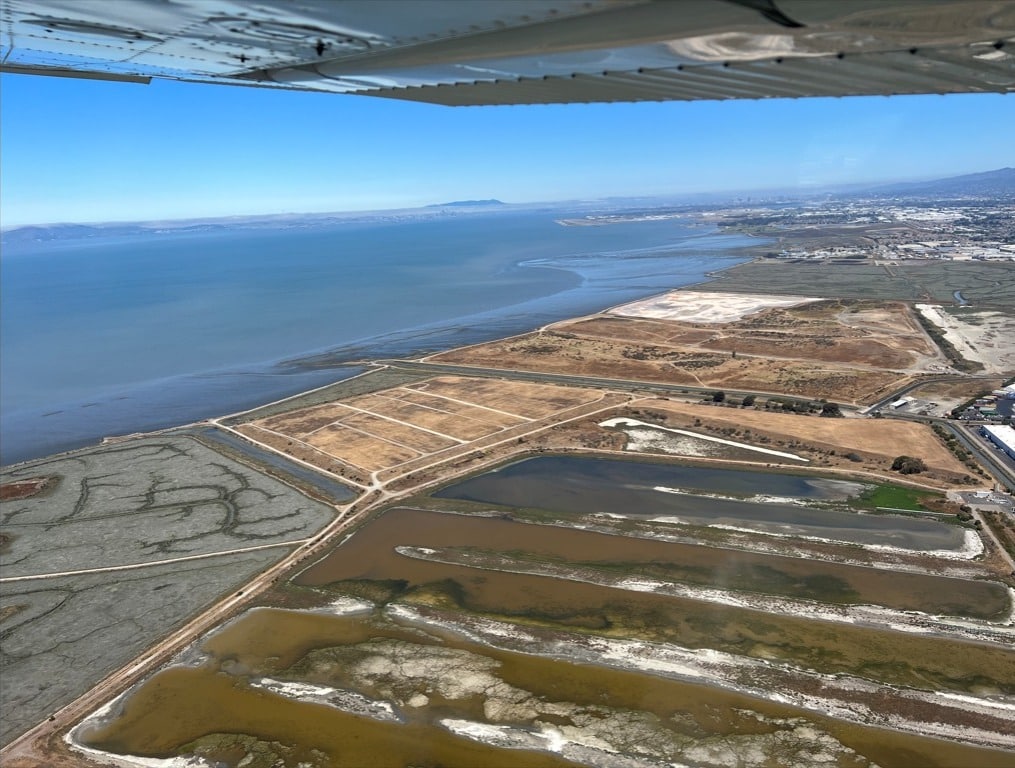 As you prepare for this weekend, here are the local news for July 8-14 that you need to know to stay up to date.
High temperatures are expected in the Bay Area this weekend, so it is necessary to take the necessary precautions, thus preventing you or your loved ones from suffering serious or even fatal consequences.
The National Metereological Service issued the warning Friday morning for inland areas expected to hit triple-digit temperatures over the weekend. The warning was set from 11:00 a.m. Saturday to 11:00 p.m. Sunday.
Officials projected temperatures in the 90s to 110s for parts of the northern, eastern and southern bay, as well as areas of Santa Cruz and the central coast. The weather service noted the increased risk of fire and heat-related illness, especially for those who work outdoors.
Given this, local authorities have opened cooling centers in Alameda, Contra Costa, San Francisco, Solano, Sonoma, San Mateo, Napa, Santa Clara, and Marin counties.
Remember to take the proper precautions, stay hydrated, avoid going out during the hottest hours, use sunscreen, and monitor those most vulnerable, such as children, the elderly, pregnant women, and people with illnesses.
? 0 ?
A group of 20 Hispanics were awarded for completing a training process to develop a Business Plan that lasted 12 weeks, promoted by the Renaissance program based in East Palo Alto, an entity that promotes small business entrepreneurship and initiatives that contribute to the country in North Fair Oaks, Menlo Park, East Palo Alto and Redwood City.
The ceremony was attended by relatives of the winners, special guests and local authorities, who motivated the initiative of each of the winners.
Rubén Abrica, councilman for East Palo Alto, highlighted the importance of preparing for the creation of micro-enterprises since "the basis of the economy is small businesses, micro-businesses that do different jobs."
? 0 ?
San Mateo County supervisors will consider confirming Claire Cunningham as the next director of the Human Services Agency, the department at the center of efforts to achieve zero functional homelessness.
County Executive Mike Callagy appointed Cunningham after an extensive process that, as a final step, went to the Board of Supervisors on Tuesday, July 11 for confirmation.
The Santa Cruz native, who lives in San Mateo County with her two children, will assume her new role on July 24.
? 0 ?
Stanford University graduate students who teach or do research are now represented by a union, according to the Stanford Graduate Workers Union.
94 percent of Stanford graduating students voted to form the union, according to union organizers citing results released Thursday by the National Labor Relations Board.
Stanford joins other prestigious universities like Johns Hopkins University, Dartmouth and the University of Chicago, where graduating students have formed unions.
Stanford graduate workers aim to negotiate stipends that keep up with the cost of living, avoid abuse from supervisors and, among other things, address the high cost of child care and dependent health care.
? 0 ?
Child killed and man hospitalized in a shooting last Saturday night near San Jose State University, according to police.
Shortly before 9 p.m., San Jose police responded to a report that someone had been shot near East William and South 10th streets.
When they arrived on scene, officers found a man and a boy who had been shot.
Both were taken to a hospital and although the man is expected to survive, the boy died, police said.
? 0 ?
Teen Arrested in Redwood City A 17-year-old was arrested Tuesday on suspicion of armed robbery and assault with a deadly weapon, according to the Redwood City Police Department.
The teen was allegedly involved with another suspect in a robbery on June 8, when two minors were attacked and robbed of their belongings near the Jefferson underpass and Middlefield Road intersection.
Police said one of the suspects struck both victims with a hammer, causing one of them to sustain a serious eye injury.
? 0 ?
Following a unanimous vote, San Mateo County Supervisors agreed to provide current and former foster youth ages 18-22 with $1,000 a month after approving the first guaranteed income program for this vulnerable group.
Thus, around 70 eligible youth will receive a direct deposit for up to 18 months.
Funds for this program have no spending restrictions. Recipients can use the monthly stipend as they see fit, for education, transportation, housing, food, and other needs.
? 0 ?
The California Highway Patrol said State Highway 92 is back open to traffic after a Caltrans-hired hazmat cleanup crew finished cleaning about 40 gallons of sodium bisulfate, a corrosive material, from the lanes into east of the highway on Friday morning.
The spill, just west of the US 101 freeway interchange, has prompted street closures and shelter-in-place orders in surrounding areas since it was first reported around 11:07 a.m. Thursday.
No injuries related to the spill were reported.
? 0 ?
You may be interested in: Lack of Affirmative Action in universities does not end diversity in education