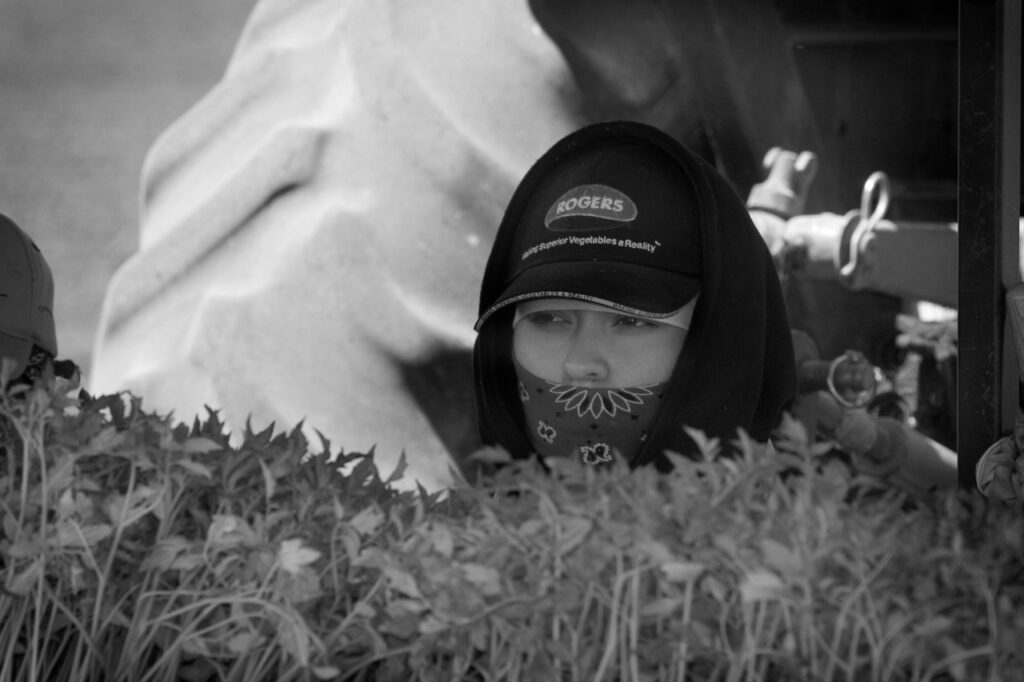 In California, more than 500,000 farmworkers are more at risk of contracting COVID-19 due to the living conditions in which they find themselves, experts have warned.
In agricultural communities, COVID-19 infection rates were up to 2.5 times higher, and due to the location of these communities, they are also exposed to other respiratory diseases such as asthma.
And it is that thousands of people who work in the field, are daily exposed to the bad air conditions of their work areas and to pesticides that daily damage their health.
Despite being aware of the risks that agricultural workers run when carrying out their duties, the health conditions of this sector began to be taken into account with the arrival of the COVID-19 pandemic.
"We knew farmworkers were essential, but we never realized that until the pandemic hit and we were all at home and they were making sure we could feed our families," said Ian Shapiro, head of health and medical affairs. of AltaMed, in a press conference organized by Ethnic Media Services in which experts met to discuss the importance of the health of agricultural workers.
Shapiro also pointed to the need for more doctors and vaccines in farming communities, as well as equitable access to these services.
"We have to make sure that the gaps in health are closed," he said.
For his part, Noe Paramo, director of the Sustainable Rural Communities Project of the Rural Legal Aid Foundation of California, also pointed out the need to address social inequalities, since the pandemic has made them even more visible.
He added that although work has been done to improve access to health services, much remains to be done. He also pointed out that the MediCal expansion proposal, for undocumented immigrants from 26 to 49 years old, will leave out at least 40 percent of the applicants, since they will not be able to be eligible because their income will be above what is required.
Paramo also told about the project in association with the University of California at Davis, in which, through a pilot program, COVID-19 tests have been distributed in the counties of the San Joaquin Valley.
"The challenge is to see how we apply it to the most marginalized," he said.
Farmworkers have low vaccination rates
In California, farmworker communities have the lowest vaccination rates, with less than half the population in these communities having received the vaccine and only 6 percent receiving the new boosters.
Ed Kissam, a member of the Centers for Disease Control and Prevention's National Center for Farmworker Health Advisory Committee, noted the importance of everyone getting their booster shots to prevent complications if they do contract the disease. caused by the SARS-CoV-2 virus.
"The risk of becoming seriously ill from COVID-19 is not only those with medical conditions such as diabetes, cardiovascular disease and overweight, but also people over 50 years of age."
The expert pointed out the importance of pregnant women receiving the full vaccination schedule to prevent the disease from complicating in case of having COVID-19.
Finally, Arsenio López, executive director of the Mixteco/Indígena Community Organization Project, pointed out that one of the biggest barriers for farmworkers is language, which is why misinformation predominates in these communities, causing not only the rates of vaccination rates are low but rather myths about vaccines and the disease caused by the SARS-CoV-2 virus prevail.
You may be interested in: Older adults were the most affected by the COVID-19 pandemic