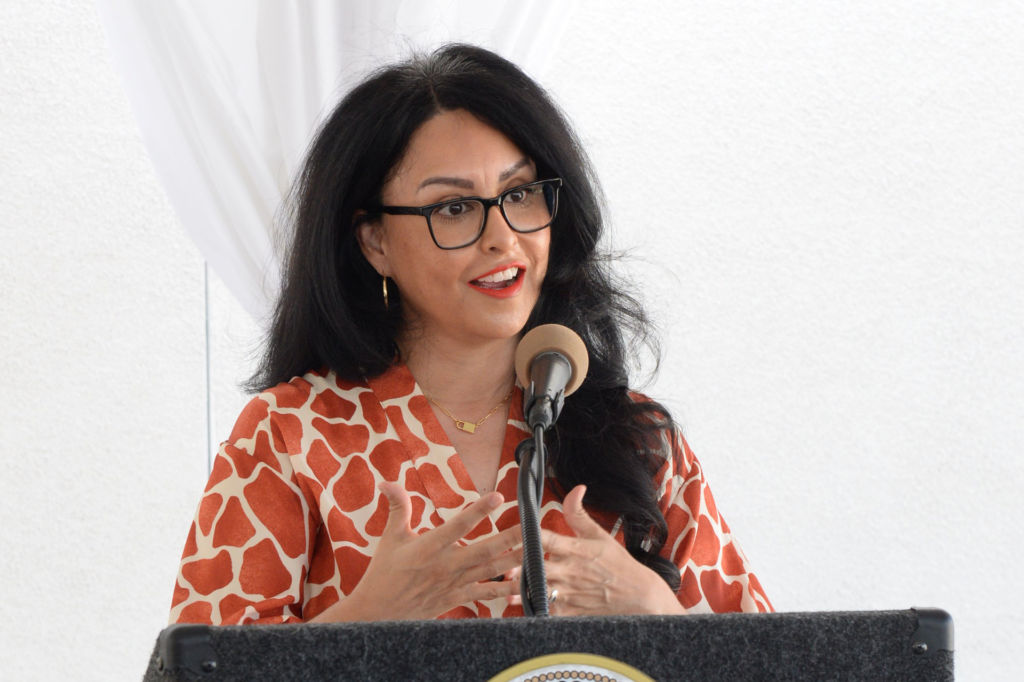 After openly racist comments made by Nury Martinez, president of the Los Angeles City Council, came to light last Sunday, the official decided to resign from her position with a strong media pressure behind her.
The conversation was kept private for almost a year, until the recording was leaked and came to light, where it is heard that, behind closed doors, Martinez made racist comments, mocked some of his colleagues and their relatives, and even pointed out in rude terms how the city should be constituted politically.
In the run-up to the November 8 elections, the leak prompted three of his colleagues to call for his resignation; however, candidates backed by Martinez have yet to take a position on the matter.
Among the derogatory phrases made by Martinez, there is the one he said about the African-American son of Councilman Mike Bonin of whom he said: "he looks like a little monkey," while comparing him to an accessory that his colleague wears "on the side". "He brings it like this, during the Black History month... He brings his little black guy, like on the side".
According to leaks, the comments were made in the context of an October 2021 meeting with Councilmembers Gil Cedillo and Kevin de Leon, as well as Los Angeles County Federation of Labor President Ron Herrera.
Following the outbreak of the scandal, Herrera also announced his resignation on Monday for, he said, engaging in "intolerant and racist" behavior.
The conversations were disclosed by the Los Angeles Times this October 9, where it specified that the dialogue was shared on the social network Reddit by a now suspended user, however, it is not clear who recorded it.
The conversation centered on the city's redistricting commission's proposed maps and disagreement with them, as well as the need to "ensure that majority-Latino districts do not lose economic assets" in the process, according to the newspaper.
"Mike Bonin has never said shit about Latinos. He will never say anything about us," De Leon, who is of Guatemalan roots, is heard saying in the audio. And he calls Bonin, a white man, "the fourth black councilman."
"Bonin thinks he's a? negro," Martinez is heard to agree. And this is followed by the aforementioned comments about his son, to which Cedillo and De León add others.
Martinez adds that the councilman and his partner are raising their son "like a white child," adding, "This kid needs a few strokes. Let me take him around the corner and bring him back to you."
The councilors also refer in a derogatory manner to the appearance of some of the residents of the Koreatown neighborhood, who come from the state of Oaxaca and belong to different indigenous peoples of Mexico.
"I see a lot of short, dark-skinned people," "I don't know where these people come from, what village they came from, how they got here... So ugly," are some of the phrases heard in the recording.
Alex Padilla - who studied with Martinez and has been his ally for a long time -, mayoral candidates Karen Bass and Rick Caruso, councilmen and other authorities, as well as several organizations, calling for the resignation of Martinez and the others involved in the conversation.
"We are appalled, angry and absolutely disgusted that Nury Martinez attacked our son with horrible racial slurs and talked about her desire to physically harm him. It is vile, abhorrent and utterly disgraceful," Bonin and her husband, Sean Arian, said in a statement.
"There is no place for racist language and hateful inflammatory rhetoric to coexist with the duties of public service," said the National Association of Latino Elected and Appointed Officials - Naleo.
For his part, Martinez assumed responsibility and accepted the facts.
"I take responsibility for what I said and there is no excuse for those comments. I am truly sorry," he said. "As someone who believes deeply in empowering communities of color, I recognize that my comments undermine that goal," he added.
The San Fernando Valley native, born in North Los Angeles to Mexican parents originally from Zacatecas, did not make it clear whether, in addition to her resignation as Council President, she is also stepping down as Councilmember.
Governor Gavin Newsom commented on the case, stating that words matter.
"Words matter, and racist language can do real harm. I am encouraged that those involved in this have apologized and have begun to take responsibility for their actions," Newsom said Monday.
"These comments have no place in our state, nor in our politics. We must all mold our behavior to live by the best values that we struggle with protecting every day," he added.
With information from the Los Angeles Times and BBC News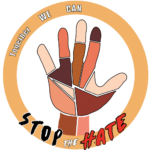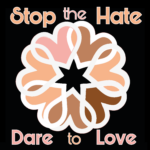 This publication was supported in whole or in part by funding provided by the State of California, administered by the California State Library.

You may be interested in: Palo Alto Police investigating attack on bicyclist as hate crime