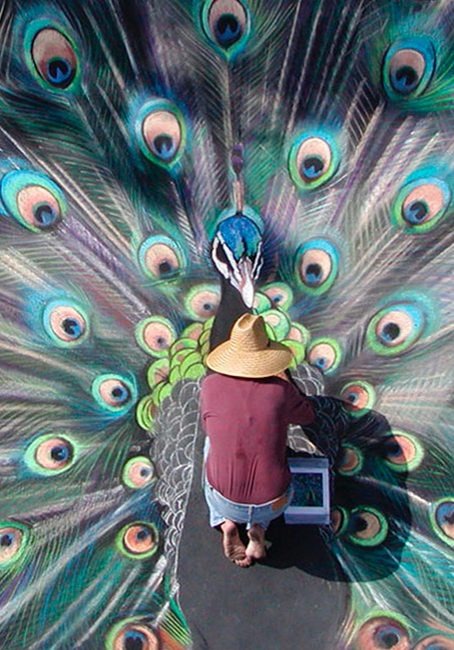 Prepare comfortable clothes and a very good mood to go in the company of family and friends this August 26 and 27 to the Palo Alto Art Festival, which celebrates its 40th anniversary in 2023, so the festivities will be unmissable for residents of the Area of the Bay and all of California.
Celebrating its 40th anniversary, the festival takes place from 10:00 a.m. to 6:00 p.m. on tree-lined University Avenue in beautiful downtown Palo Alto. Admission is free.
This high-quality community event is hosted by the Palo Alto Chamber of Commerce with support from the city, and each year draws people of all ages from the West Coast.
The backbone of the festival and the key to its success are the 250 artists and artisans whose exhibit booths are located one behind the other along University Avenue. These exhibitors are the reason this festival attracts such a high percentage of artists and craftsmen whose work you'll see at only a few select shows on the West Coast, event organizers said.

Festival-goers will have two full days to immerse themselves in exceptional visual and performing art throughout the nine-block festival. Tasso Street will once again provide the "canvas" for the popular Italian Street Painting Expo, where 100 square foot and larger chalk pastel "paintings" will be created by chalk artists from around the state on asphalt over the two days the festival lasts.
A big part of the weekend experience is the wide variety of musical entertainment, with non-stop performances on two stages, corner concerts, and Chopin & Candelabra's "Play Me" piano, open to all.
Artists who create works of ceramics, digital, textiles, glass, jewelry, leather, metals, mixed media, mosaic, painting, photography, engraving, sculpture and wood, among others, participate in the event.

This year's co-recipients of the Italian Street Painting Expo fundraiser are Palo Alto Youth Community Service and Ada's Cafe.
Local participation is high in this event. The Palo Alto Art Center and Oshman Family JCC are the organizers and grantees of the "hands on" arts and crafts area for kids.
Alcoholic beverages may be consumed at the event, and the Kiwanis Club of Palo Alto will once again be serving them for everyone to enjoy.
You should also prepare your bag because you will be able to purchase various items throughout the event, however, remember that the city of Palo Alto has a ban on the use of plastic and paper bags to transport purchased merchandise, so it is advisable to bring your own handbags to easily transport everything you buy.
For those who drive to the festival, there is free parking a block or two from the festival site, with parking for people with disabilities. However, festival goers are encouraged to use public transportation or ride a bicycle.
Among the suggestions that the festival makes is to try not to bring your pet, because with so many people and noise they can get upset and get violent or stressed.
Food and drink is no problem, the festival has several food stalls, from small treats to gourmet food, excellent wines and craft beers.
You may be interested in: Chicano artist points out censorship by San Mateo County authorities