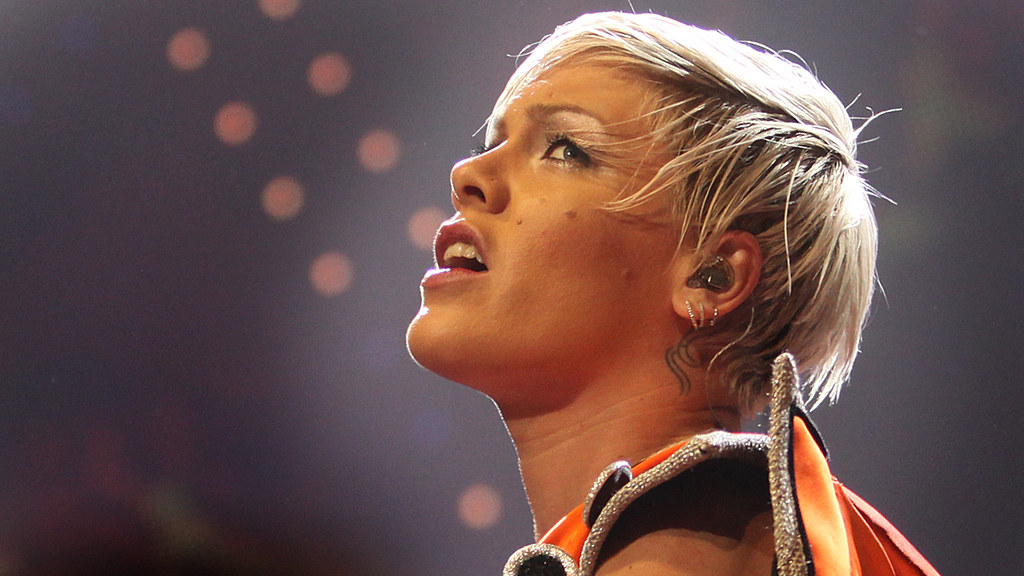 By Josué Karim. Peninsula 360 Press [P360P]
The singer and songwriter Pink offered to pay the fine imposed on the members of the Norwegian women's handball team, who refused to wear bikinis during an official tournament as part of a protest against the sexist charge on their official uniforms.
A few days ago, the women's team was fined a total of 1,500 euros (approximately 1,765 dollars) for wearing shorts during the bronze medal match at the European Handball Championship in Varna, Bulgaria.
The team's players sought to highlight the sexist distinction made between men and women in the sport, as the dress code for men specifies that they must wear tank tops and shorts.
While for women the code mandates that they must wear a blouse and bikini "with a tight fit and cut at an upward angle towards the upper leg. The side width must be a maximum of 10 centimetres.
The American singer commented on her Twitter account that she was very proud of the Norwegian women's beach handball team for protesting the rules, which she considers "very sexist".
The singer added that "the European handball federation should be sanctioned for sexism. Good for you ladies," so Pink will be happy to pay the fine. "Keep it up".
The Norwegian Handball Federation (NHF) agreed to pay the fine for each athlete and through their social networks expressed that they are very proud of the team that raised their voices and made themselves heard.
"We in the Norwegian Handball Association support them. Together we will continue to fight to change the international dress regulations, so that the players go out in the uniform they feel most comfortable in."
Meanwhile, the European Handball Federation (EHF) announced that the dress codes will be reviewed and everything possible will be done to ensure that a change in the rules of the athletes' uniforms can be implemented.
"Significant efforts will be made to continue to promote the sport in the best possible way for all, regardless of gender," he concluded.