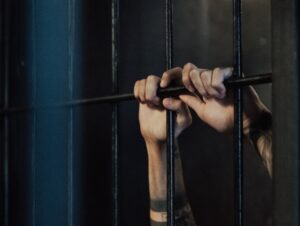 By Bay City News.
San Mateo driving instructor given 18 years sentence for child pornography, goes to federal prison for forcing teenage girls to produce child pornography, federal prosecutors said this week.
Johnnatan Zelaya pleaded guilty on May 4 to recruiting girls between the ages of 14 and 17 to create sexually explicit images to post online, according to the U.S. Attorney's Office.
Zelaya committed these crimes between 2013 and 2022, and also admitted to having had sexual relations with at least two of the victims and even filmed himself having sexual relations with a minor. According to prosecutors, he then distributed the video.
The authorities stated that Zelaya recruited seven of his victims through social networks and in person. Online, he would use sites like Instagram to persuade underage girls to produce sexually explicit content. Meanwhile, in person, he used the driving school he owned and ran to find students to recruit.
His crimes included offering to "manage" the sale of the girls' images by telling the victims about the content their customers wanted, how much they were willing to pay for it and how much money they could make creating videos.
After his arrest in January 2022, Zelaya had at least 41 videos and 10 photographs of the victims, as well as photographs of other unidentified girls, prosecutors said.
The perpetrator pleaded guilty to two counts of coercion and enticement of a minor, one count each of receiving, possessing and distributing child pornography.
You may be interested in: Learn how to spot phishing scams and what to do if you fall victim