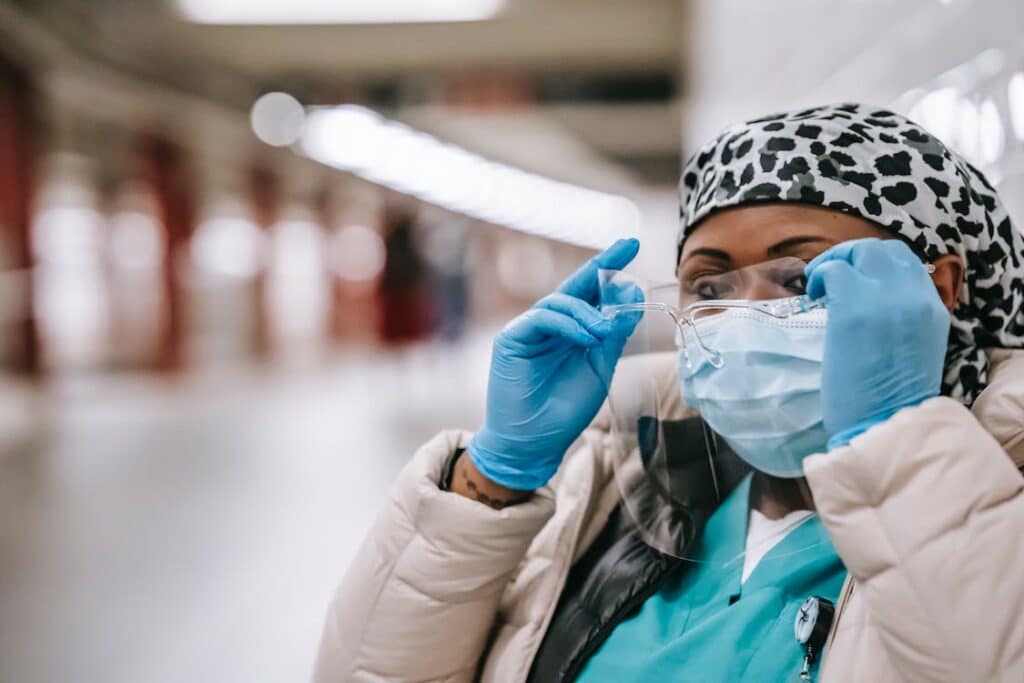 San Mateo County eliminates the use of masks in health care and high-risk settings. This after the medical authorities of the state of California issued a revised guide that goes into effect this Monday, April 3, and after the end of the state and local public health emergency orders on February 28.
In this way, the facilities will make their own decisions on the use of masks for their respective operations that they will share with staff, patients and visitors. Additionally, a person who tests positive can end isolation after five days if they feel well, symptoms improve, and have no fever for 24 hours.
According to a message issued by Louise Rogers, head of San Mateo County Health, March marked three years since the start of public health actions to mitigate COVID-19 at the local and state levels, whose infection risk levels are currently moderate.
"Virus concentration levels have been lower than recent winter peaks? November to January? but they are still higher than a year ago. While vaccines continue to protect most serious diseases, there are 20-30 people hospitalized with COVID every day. The number of deaths this winter was significantly lower than the previous two," Rogers noted.
And as the last vaccination clinics in schools in populations disproportionately affected by COVID-19 conclude, people can continue to access vaccines through healthcare providers and pharmacies.
"California and the federal government have taken steps to maintain vaccination coverage for people enrolled in Medi-Cal, a commercial insurance plan, or Medicare. As of March 22, 2023, some 262,755 residents ?representing 34 percent of the population? have received the updated bivalent COVID booster."
This booster, they added, targets both the original virus strain and the Omicron variant and its sub-variants, and provides the greatest protection against the most severe impacts of COVID, so they encourage all eligible people, especially adults. older than 65 years, to receive the bivalent booster. Currently, 52 percent of county residents age 65 and older have received this booster.
In this phase in which vaccination, testing and treatment pathways will be defined by each person's health insurance, he thanked his colleagues at the Human Services Agency who are working with clients, county health teams and partners, to reaching out to residents insured through Medi-Cal to complete the annual redetermination process that resumes after a three-year suspension.
"This is a vital part of ensuring equitable access to healthcare in our community," he said.
You may be interested in: Myths about COVID-19 that persist among Bay Area youth