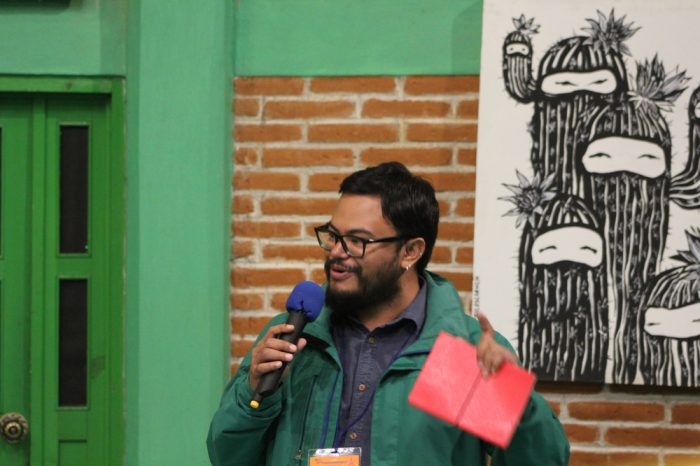 By Raul Romero. Peninsula 360 Press [P360P]
In the 1990s my parents set up a grocery store in a semi-urban neighborhood in what was then Mexico City, now Mexico City. I had to help in various ways in the family business: accompanying my father to the Central de Abastos to stock up, taking inventory or attending to the business in my spare time.
In honor of my grandmother, the store was called "Abarrotes Carmelita". It wasn't a big business, in fact it barely helped to get through the week. I remember that many people came to borrow money, the paycheck wasn't enough and the family had to be fed.
Always supportive, my parents adopted the notebook, a little notebook where several people wrote down the products they asked for: loose diapers, a liter of milk, a kilo of rice, eggs, beans or sugar, oil and even a cigarette "to calm the nerves" were adding to the list of customers who, almost always, came to pay as soon as the fortnight arrived. It is unthinkable that this type of solidarity practices are given today in the Oxxo, Seven Eleven or other companies.
Solidarity practices in the neighborhoods of Mexico City are many. There is the batchfor example, which allows savings and helps those who choose the first numbers to get out of trouble. There is also that of pass the passThe "Transit fare," which allows passengers who have boarded full public transport to make their payment and also to receive their change. Not long ago I learned that it is still alive too. to help pour the castingThe list is long, it would be worthwhile to make an inventory. The list is long, it would be worthwhile to make an inventory.
The social response to the 1985 and 2017 earthquakes in Mexico City hold an important place in the collective memory of Chilean solidarity. The first one I knew more through family stories and literature. The second, I saw and lived it directly: that Tuesday, September 19, 2017, thousands of people of all ages and trades overflowed with solidarity in the City and its surroundings. Many stories of that day are being told and will continue to be told.
The fact is that, far from this selfish individualism that seeks to impose itself as the norm of life, there is in many neighbourhoods of the city a principle of solidarity, of community, of mutual help. I am sure that it will be this being in common that will pull us out of the abyss.
Raúl Romero is a sociologist, Latin Americanist and academic technician at the Institute for Social Research at the University of California, Berkeley, USA. UNAM.
You may be interested in: Another future