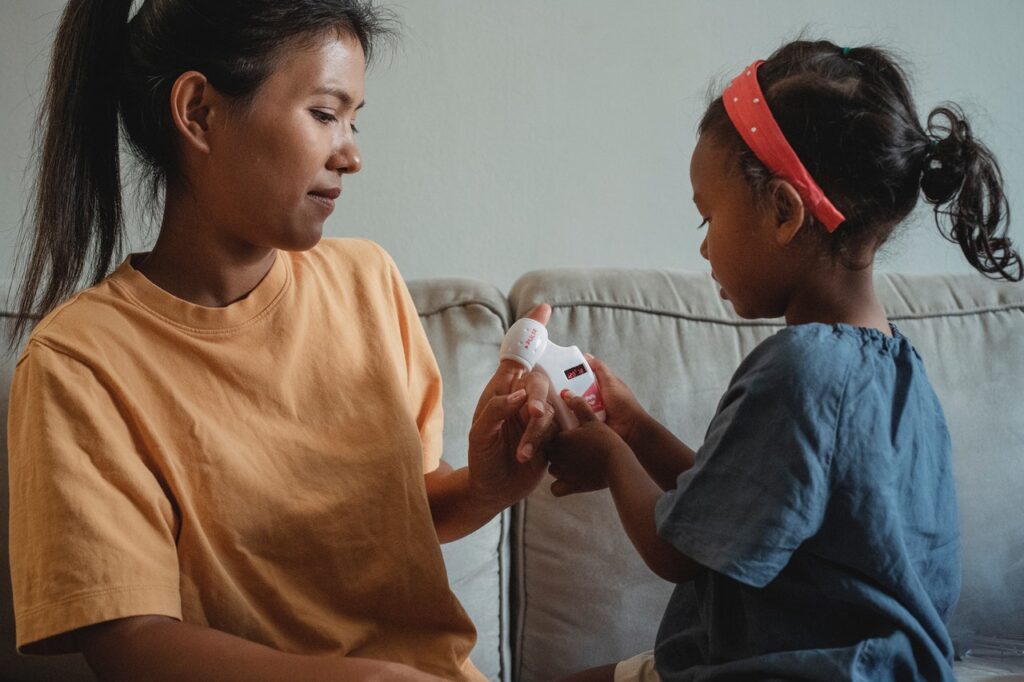 By Cristian Carlos, special for Peninsula 360 Press [P360P].
States must re-verify the eligibility of all Medicaid beneficiaries, including children, to maintain coverage for ongoing medical services during the pandemic, with the impending termination of Public Health Emergency (PHE) COVID-19 funding, it is estimated that between 800,000 and 1.2 million Californians will lose their MediCal health care coverage as a result.
For this reason, Ethnic Media Services offered an informative session where speakers will address the importance of maintaining children's health services, the steps states and federal lawmakers must take to ensure that children are adequately protected, such as AB 2402, which guarantees a minimum of five years of health care for California's children.
Mayra E. Alvarez, president of The Children's Partnership, said that "we cannot overlook the important role that access to health care plays" in children. She said health care programs will end in July of this year, such as Medicaid, but she is confident that it will be renewed and retained for longer than originally planned.
Alvarez predicts that as many as 40 million Americans will be affected by the discontinuation of health care programs, such as Medicaid, by 2023. 2.3 million of these people are in the state of California, Alvarez said, including up to 1.2 million infants who will lose their MediCal coverage in California. He pointed out that it is the Afro-descendant child population that becomes more vulnerable due to the lack of health care coverage. He stated that this situation is even more aggravated for the Latino community. He indicated that the Senate is working to prevent this and to ensure the proper development of the future society.
He said that spaces such as the ones offered by Ethnic Media Services help families to get information like this and learn about their situation.
Joan Alker, research professor and executive director of Georgetown University's Center for Children and Families said a report was generated by the same center that concluded, by 2023, as many as five million children will lose health insurance coverage. This loss of health coverage, he said, could have devastating effects on the future health and well-being of these children. For example, lack of access to regular medical care can lead to increased rates of chronic diseases such as asthma and diabetes. These health problems can have a significant impact on a child's ability to learn in school, as well as on their overall quality of life.
Alker suggested that children are often the most vulnerable members of society. "As a result, children often have difficulty receiving adequate health care. This is especially true for the uninsured," he said. Vulnerable children are exposed to everything from disease to poverty and may not have a voice to speak for themselves.
"However, the future of this program is uncertain," he said. If the U.S. Senate doesn't do something about it, many children could lose access to health insurance. This could put them at risk for all kinds of health problems.
Children need health insurance now more than ever. There is no reason they should be deprived of this essential resource. "We can ensure that millions of children can get the care they need," he concluded.
Georgina Maldonado, executive director of the Orange County Community Health Initiative, began her participation by saying that this phenomenon is not exclusive only to the child population, but affects people of all ages.
"There are several challenges to achieving access to health plans for all ages in the U.S.," he said.
Maldonado explained that for many years, Latinos have been the largest population group in the United States and "yet they still face a number of health problems." It should be noted that the Latino child population living in the United States has higher rates of obesity, high blood pressure and diabetes than non-Latino whites.
"The reasons for these statistics are complicated, but a big part is that many Latinos lack health insurance. Without insurance, it is difficult to receive regular check-ups and treatment for chronic diseases," Maldonado said. Diseases such as obesity and diabetes are risk factors for epidemics.
In response to this problem, the Orange County Community Health Initiative has been working to make health insurance more accessible to Latinos. The initiative has helped provide coverage to hundreds of thousands of people in the United States, including many Latino families.
For example, although Medicare, Medicaid and other public insurance options are available to people age 65 and older, coverage is insufficient for the growing number of people who maintain health and cognitive function well into their 70s, 80s and beyond. That is, many older adults are ineligible for public insurance because they do not meet eligibility criteria or have exhausted Medicare benefits.
It's not just seniors who have trouble accessing health care coverage in the U.S.
Younger people also struggle to obtain adequate health insurance coverage. For example, a significant portion of the uninsured in the U.S. are young adults between the ages of 18 and 34 who do not qualify for public insurance. They may not be eligible for public insurance because they do not qualify for the Affordable Care Act's (ACA) Medicaid expansion or because they earn too much money to qualify for subsidized ACA marketplace plans.
In addition, many young adults may forgo health coverage even when it is affordable because they are healthier than older adults and believe they will not need it. However, young adults often underestimate their risk of suffering a life-threatening or disabling illness or injury that could result in costly medical bills.
Conversely, some older adults may overestimate their health care needs and take out insurance that is too broadly based, resulting in high costs.
Yingjia Huang, California Department of Health Services, said it is intended to protect people who rely on MediCal. The state has received more than $1 billion in federal funds to help ensure that people currently covered by MediCal can continue to receive care. The California Department of Health Services will act to reduce the number of people who will lose coverage in MediCal plans and to ensure that no one loses their health insurance coverage as a result of the federal cuts.
The state's efforts will focus on key issues such as expanding eligibility for MediCal coverage and encouraging enrollment through outreach and assistance.
You may be interested in: CDC clears Pfizer's COVID-19 vaccine booster for children 5 to 11 years old