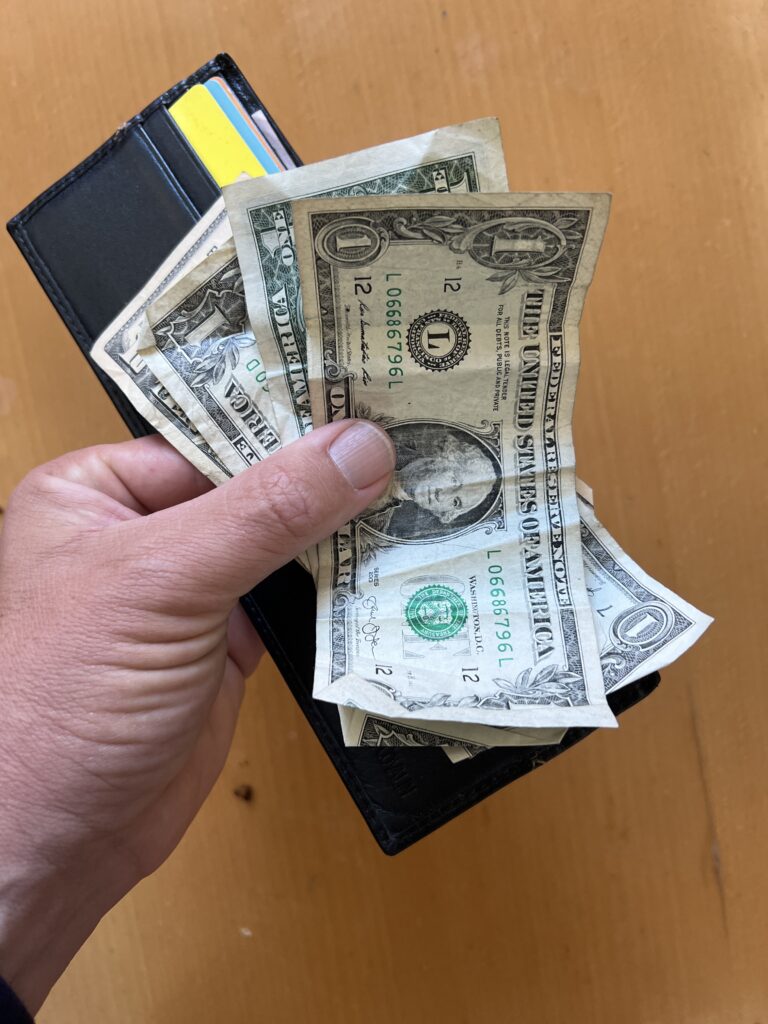 The threats of a recession for the US economy in 2023 remain latent despite the fact that inflation has decreased in the first weeks of this new year.
Job losses, budget cuts and rising prices are some of the concerns thousands of Americans have in view of an economic downturn.
George Fenton, Senior Political Analyst for the Federal Tax Policy team, said at a press conference organized by Ethnic Media Services in which experts met to talk about the economic forecasts for 2023, that "it really is not known if there will be a recession", however he pointed out that if there is, it could be short and deep.
"There is a lot of uncertainty, we are coming out of a historic crisis," he said.
Fenton also noted that there is a 50 percent chance that there will be an economic recession this year, in contrast to Bloomberg, which says the chances are 7 out of 10.
Rakeen Mabud, Managing Director of Policy and Research at the Groundwork Collaborative, pointed out that the government has raised interest rates 7 times in the last year and they are likely to rise more.
He also stated that the Federal Reserve is pushing the country into an economic recession it doesn't need, causing job losses and severe economic problems.
«Medicine? for the economy? it hasn't hit the system yet and we are likely to see a real economic downturn and unemployment rates rising."
In this sense, Mabud pointed out that it is not only important that there is a low unemployment rate but also that there are quality jobs with medical licenses and days off, since having a low unemployment rate does not ensure the economic well-being of families.
The specialist added that today's inflation is being caused because the system is not equipped to meet the population's demand for goods and services in times of crisis, while pointing out that Congress must approve a federal law against the increase unjustified prices, since it has been observed that businessmen and producers have increased their prices beyond what their production costs can justify.
In her opportunity, Wendy Edelberg, director of The Hamilton Project, pointed out that the actions regarding the corporate tax system? which, according to the proposal of President Joseph Biden, would impose a tax on profits on oil and gas companies? to put the country in a better place in economic terms, however this would be in the long term.
"Solving the corporate tax system is not necessarily going to solve the problems we face in our economy today. It will not solve the urgent problems at hand. It's going to put us on a much better path in the long run."
Edelberg warned that the economy must slow down or something "miraculous" must happen, however this is unlikely since, in his words, "we are spending money as if a pandemic had not happened", in addition to the participation of the force employment is very low, since there are at least two million fewer workers in the country than expected.
Related to this, Mabud pointed out that from his point of view, "the reason why we have higher inflation today is not because people have too much money in their pockets or because they are spending excessively but because we have a system built by and for large corporations that has completely failed to meet the needs of the people in a time of crisis", for which he pointed out the need for the Federal Reserve to recognize the importance of workers beyond the war against the prices.
You may be interested in: Experts call on Congress to guarantee equal access to education in the US.