*Solidarity with migrants against Abbott's fascism in Eagle Pass, Texas.
«I am a line in the sea, a ghost in the city, my life is forbidden says the authority. I only go with my sorrow, only goes my sentence, running is my destiny for not carrying paper, lost in the heart of the great Babylon, they call me "the clandestine" I am the lawbreaker?»
?Manu Chao, Clandestine
By Pamela Cruz and Manuel Ortiz. Peninsula 360 Press.
It's 7 pm and the sun is still relentless in Eagle Pass, Texas. About fifty people arrive dressed in white at Shelby Park, the park that was once open to the public and is now covered in barbed wire and surrounded by military and police vehicles.
A vigil is held in honor of all those migrants who have lost their lives in search of a better life. The organizers are residents and citizens of Eagle Pass who, fed up with seeing the fascist acts of Governor Greg Abbott against migrants, have decided to raise their voices and watch over the lives and dreams lost in a river that today smells of death.
On one side Eagle Pass, on the other Piedras Negras, two cities from different countries divided by a river. Despite everything that separates them, its citizens today build bridges of solidarity to help all those who harbor a hope, that of being able to achieve their dreams, who live in the United States.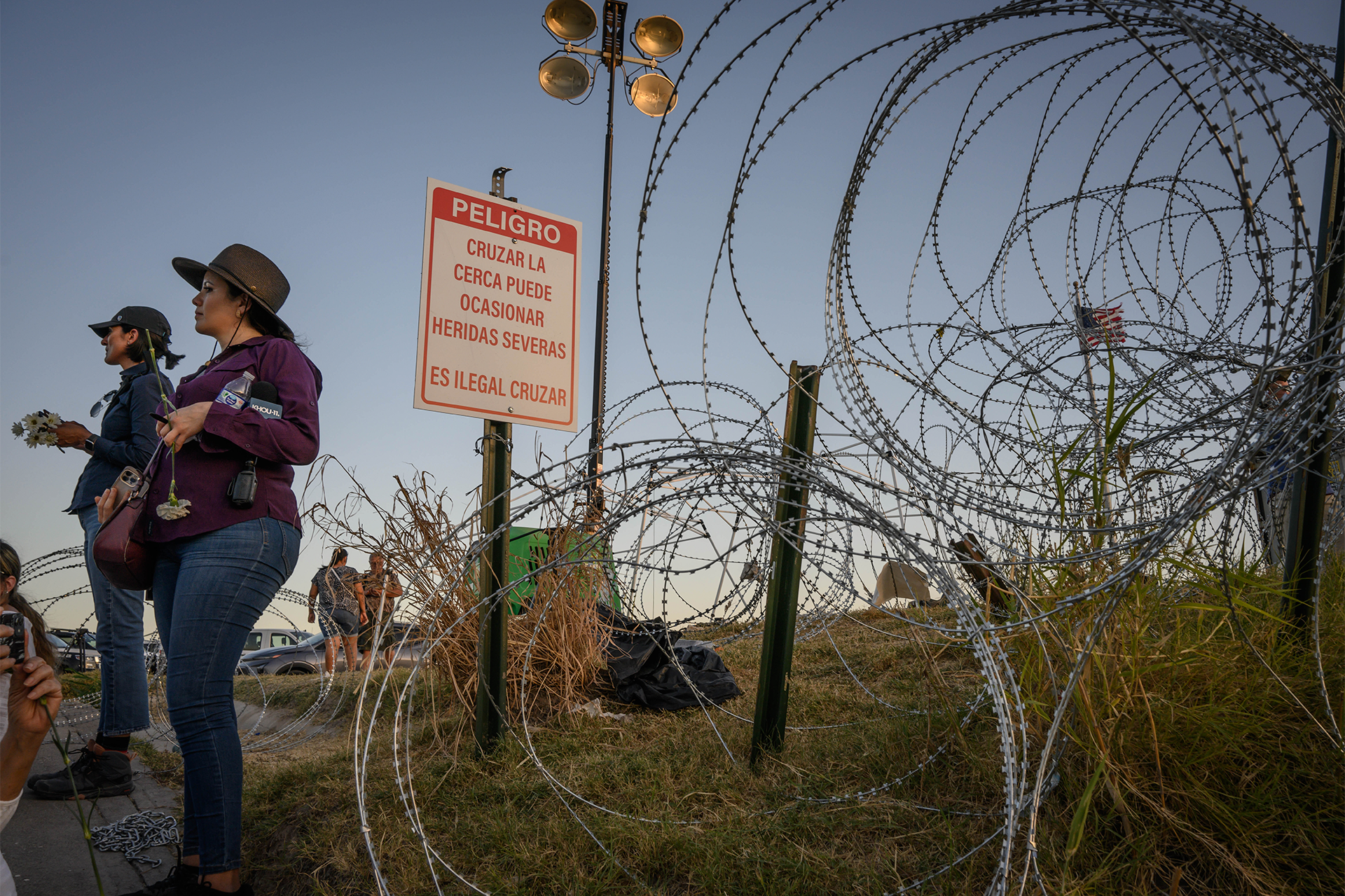 Carrying banners and white carnations, men and women gathered on August 7 to raise their voices and pray in remembrance of the needless loss of migrant life along the Rio Grande.
After little more than an hour where leaders of organizations and people narrated the situation that exists in this border crossing, the attendees walked to the boat ramp in the park, and there, in that space that is longed for by many, they released white carnations as an offering.
Night fell, and once again, like every day, several return to "play it" for a dream of a better life.
help from heaven
For Sister Isabel Turcios, who is the director of the Frontera Digna migrant home in Piedras Negras, Coahuila, Mexico, the vigil will create a precedent and demonstrate that both the Eagle Pass community and the neighboring Mexican city stand in solidarity with the pain of migrants
"We are sympathizing with the pain and suffering of migrants. The way in which barriers or walls are being put up for migrants causes us a lot of pain and suffering, both for the migrant himself and for us who are also in charge of these houses where we work and accompany each one of them," says the sister Turcio to Peninsula 360 Press.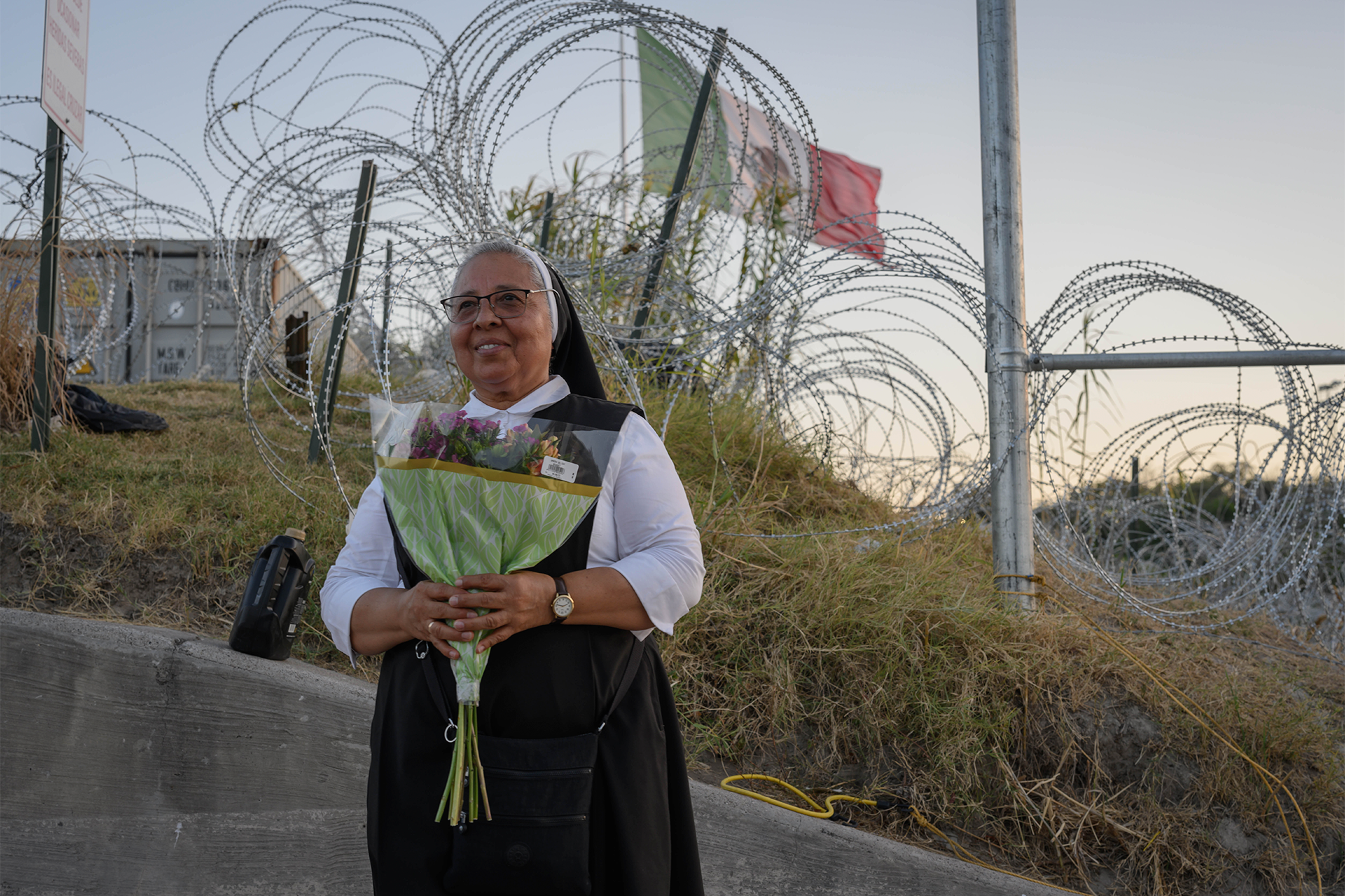 Belonging to the order of the Franciscan Sisters of Mary Immaculate, she says that no one should be oblivious to the pain of these migrants, since no one leaves their home without compelling reasons.
«I think we are called to create bridges, not walls for people. Doors and open arms so that we can show solidarity in the face of pain and suffering. Each one of the migrants does not leave because they want to leave, because they want to leave their country. This is a global reality and it is the opportunity to practice mercy in the face of the pain and suffering of so many people."
"This is an opportunity for all of us, as human beings I think we are all sensitive and it hurts us to see the realities that people like us are experiencing this painful situation," he highlights.
Mother Isabel, who has been with this mission of serving migrants for five years, points out that Abbott's actions go against and are a violation of human rights.
"Everyone has the right to migrate. When we study the sacred scriptures, the people of Israel were the first migrants, they went from one place to another due to realities of hunger, violence and many other circumstances that people experience, and that is what leads them to migrate. You have to pray a lot for those who have power so that they become sensitive to this pain of migration.
Added to the innumerable barriers that a migrant must face in their struggle to reach the United States, mother Turcios knows that "many people live off the migrant," since organized crime and "smugglers" earn large amounts of money, which he said, "it's not enough for them. Up to 12 or 18 thousand dollars can be paid by a migrant to be able to come join his family? in the US?
"Human beings have entered into such a dehumanizing situation, that they live at the expense of another person's blood, and we cannot agree or applaud it, that is a crime that should be punished. How are we going to negotiate people's lives? That can't be," he explains.
Julio Vásquez, pastor of the San Lucas Lutheran Church in Eagle Pass knows first-hand the situation faced by migrants in this desperate attempt to enter the United States in search of a better job in order to send a little money to those they leave behind. in their country of origin.
This church created a ministry called Eagle Pass Border, which offers shelter, food, clothing and accompaniment to those immigrants who cross with or without a permit document.
"We try to shelter migrants: some, those who have already crossed with their papers, but do not have money to go to San Antonio or do not have a place to stay one night here in Eagle Pass to plan their departure to Houston or any other place. , we support them by giving them clothes, food and a place to rest".
His wife, Emma Espino, is in charge of the ministry and together with her, he says, they also support people they find walking in the streets after having crossed the Rio Grande, who have nowhere to go and who also have no documents.
«We as a church cannot tell him: you do not have your role, so we cannot help you. We as a church have to welcome them, we take them to church and they are still allowed to bathe, rest, wear clothes, and eat. They gather strength again and continue on their way.
Pastor Vásquez has heard that if a US citizen or resident finds a migrant on the street, they should not get into the car or give them shelter, since they could be accused of being a "coyote."
The laws for migrants have changed over the years, because, he says, there was a time when those who crossed and were detained, were taken to a place where they stayed for 15 days to a month, some were processed and others They were given a permit so that they could continue, however, and suddenly everything changed, because everyone who turned themselves in was sent back to Mexico and others were imprisoned for two or three weeks and then deported. Throughout this process, "many have been deported."
«Those who bring their paper, who have gone through migration, come from a better situation. Some have been at the dignified border, where they already come with their little clothes, their shoes, and here they are supported with one or two nights while they plan their trip to go to San Antonio, but those who just cross the river like this and do not have paper, they come with blisters on their feet, with dirty clothes, very hungry and awake, because they have been hiding so that ?la migra?
Different churches have come together to support migrants after their long journeys, both on the side of Mexico and the United States. This union was stronger before the COVID-19 pandemic, the pastor specifies, but the difficulties caused them to break up, although "each church is doing a little for migrants."
A hope
Valeria Wheeler is director of Mission Border Hope, a nonprofit organization that offers family support, food, and medical care, among other resources, explains that Eagle Pass has become a "war zone," a place that went from beautiful to tainted with hate.
"It's horrible, people are dying in the river. It's like one obstacle after another. People are going to die, it looks like a war zone. If you see the Mexican side, it's so beautiful: there's the river walk, the flag, the buildings, and you see the American side that was beautiful, and having to be contaminated with so much hate, it's horrible," he says.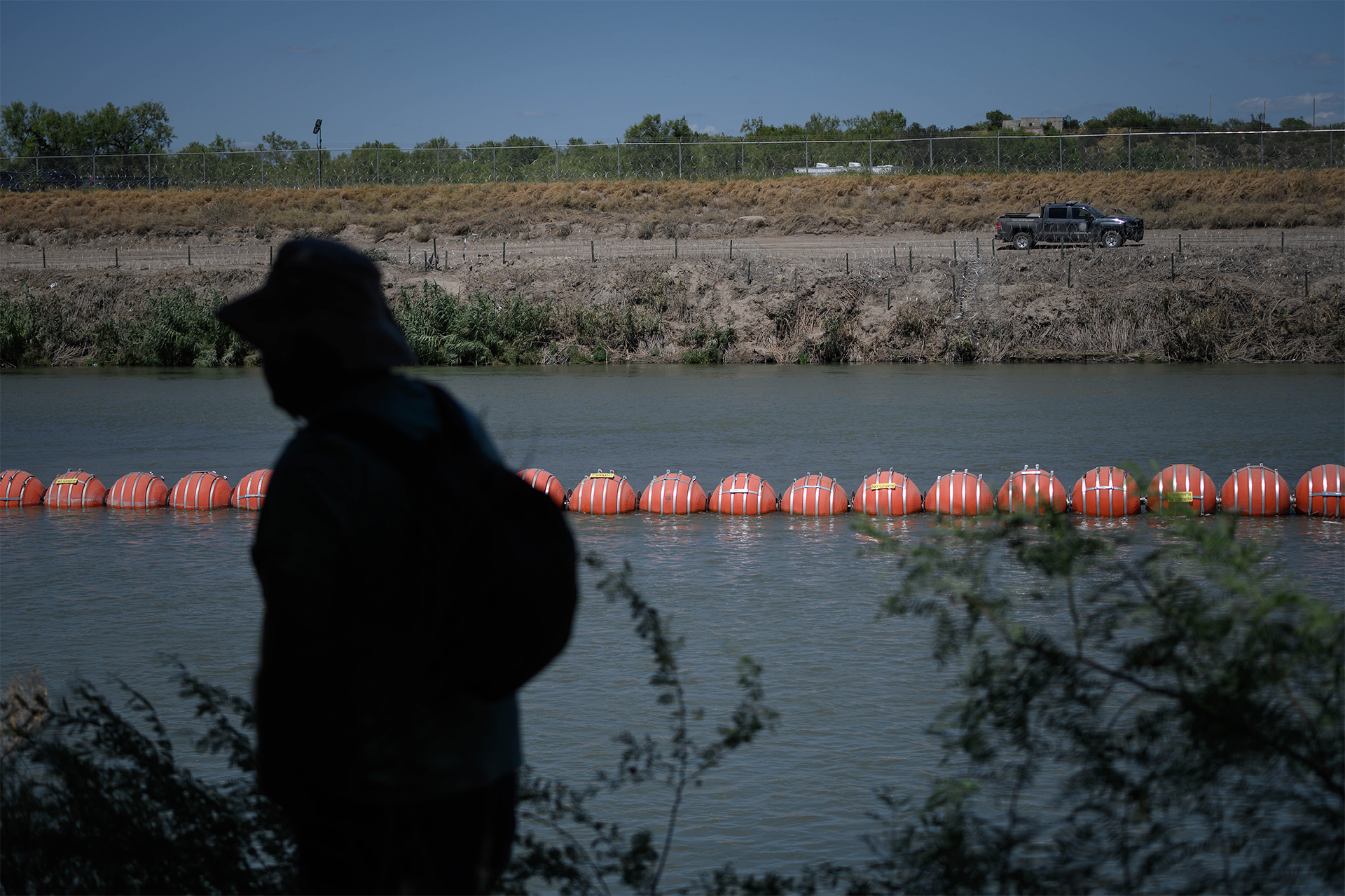 The area has become extremely dangerous for migrants, he says. Slippery buoys that do not allow further progress, barbed wire, extremely sharp toothed discs, items that hurt and put life at risk.
Mission Border Hope currently receives people who are waiting or who are seeking political asylum from the US and who are taken by the Department of Homeland Security "DHS, for its acronym in English."
However, he says he does not know what happens with all the detained migrants, since there is not much information about it. Peninsula 360 Press corroborated the situation, since, including authorities, they do not give precise information on where all the detained migrants are taken, including women and children.
"I have no idea what's really going on, I don't know what the procedure is, but it causes immense stress on families," Wheeler says.
"Both Eagle Pass Frontera Ministries and Mission Border Hope need help to continue their mission of relief. Those interested in making a donation can do so through their web pages.
Injustice, the legacy of Abbot
For the three altruists ?and millions of people?, Greg Abbott's actions against immigrants are nothing other than injustice, since all those who seek to reach the United States through the state of Texas are received with objects that, to this day, have caused two deaths in the Rio Grande, in the Eagle Pass area.
«I would call it injustice, because, as has been repeated many times, the migrant is not a criminal, he is not a terrorist, so the army cannot be brought here to the border, put up buoys, put up all those things, those security wires. spikes, things that are very sharp, that you just touch them and they hurt you. All of that is unfair. So, the word for me is injustice," said Pastor Julio Vásquez.
«In a few words, an injustice, a lack of consideration towards human life. They are violating people's rights. It's horrible, people are dying in the river," Wheeler stresses.
On August 2, there were two deaths in the Rio Grande as a result of the "floating wall" placed by the Texas government to prevent migrants from crossing through its territory.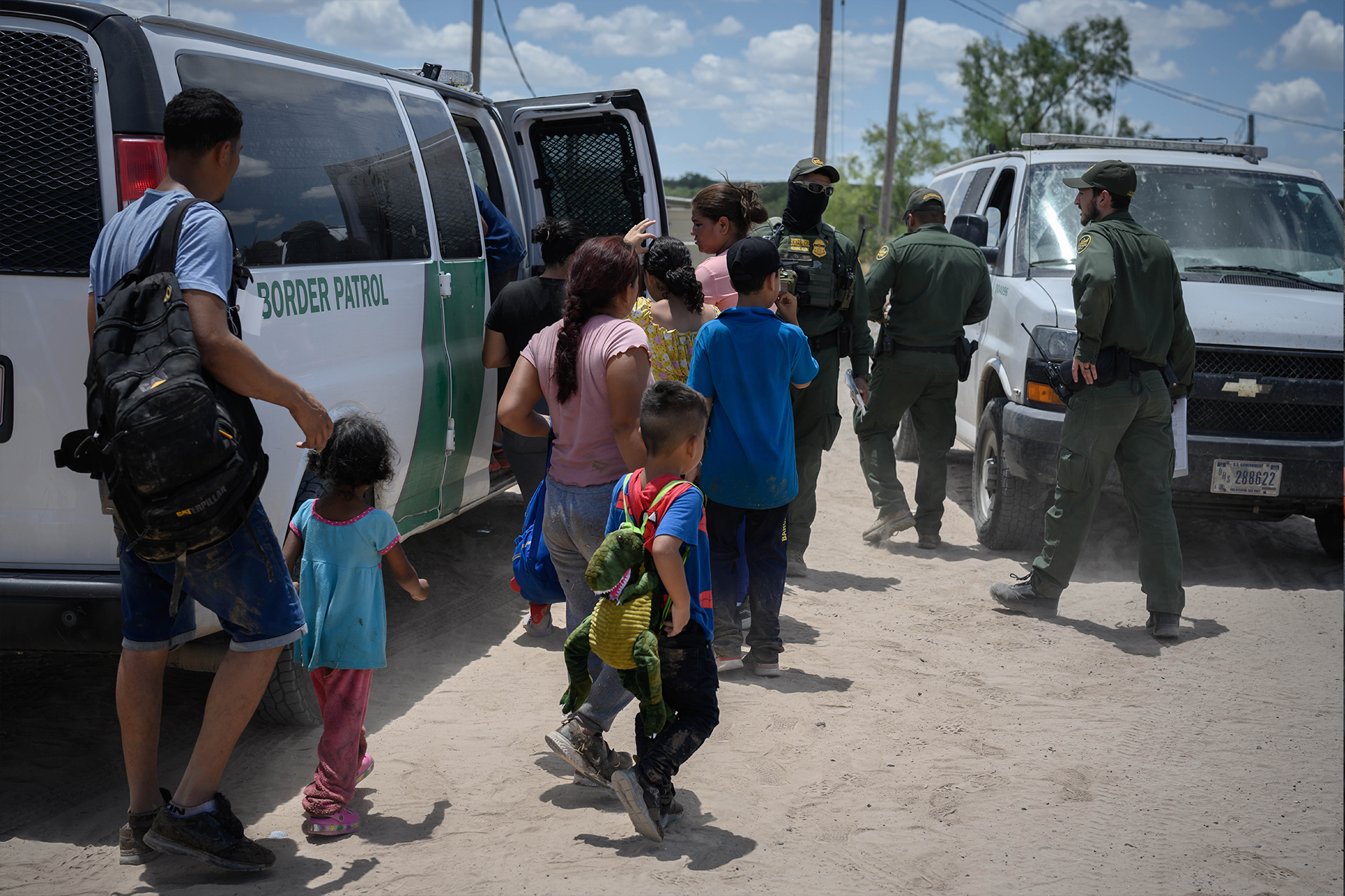 So far this year, at least 50 undocumented immigrants have died in South Texas, most from dehydration. The Mexican consul in Eagle Pass, Vivian Juárez, reported that, of the total number of victims, 36 correspond to Mexicans, while the rest are Central Americans.
About half of those deaths occurred in areas of Maverick County, the remainder in neighboring counties such as Uvalde, Dimmit and Kinney. Most of the migrants died from dehydration or heat stroke; others drowned in the Rio Grande.
You may be interested in: Migrants live inhumane situations in their struggle to seek the "American dream"