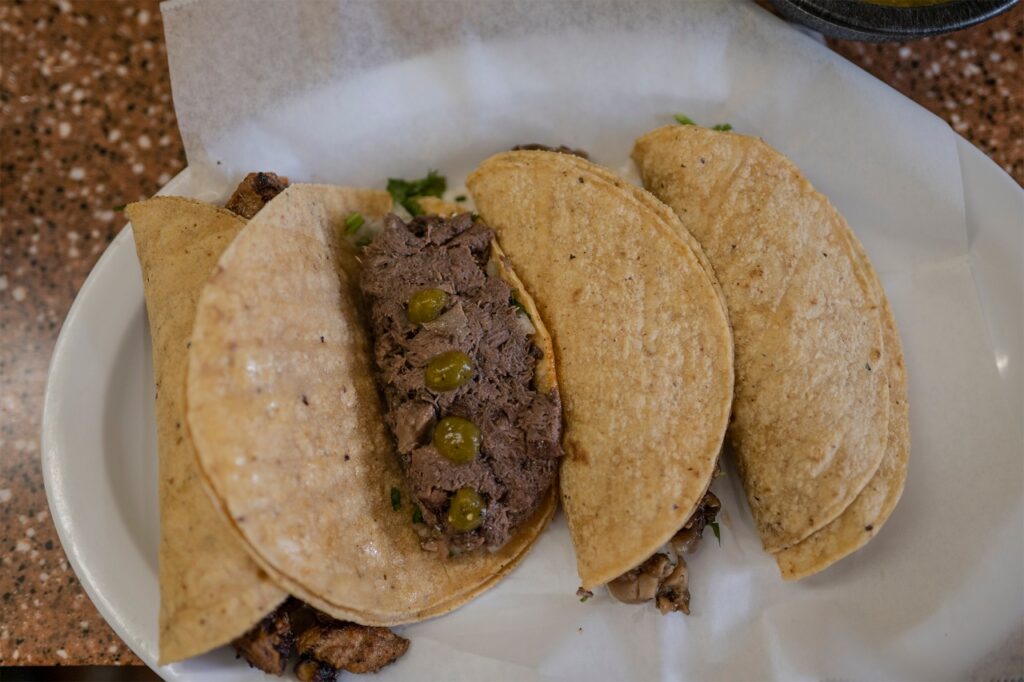 There has been a truly homemade barbecue taqueria in Redwood City for nearly 30 years.
It is prepared daily by Don Agustín Naranjo, who emigrated from Michoacán in 1971 and settled in the area.
Agustin Naranjo, 72, who was a farmer when he came to the United States, gets up enthusiastically every day at 4:30 a.m. and it takes him and his son Angel three hours to have the barbecue ready when they open their place at 8 a.m.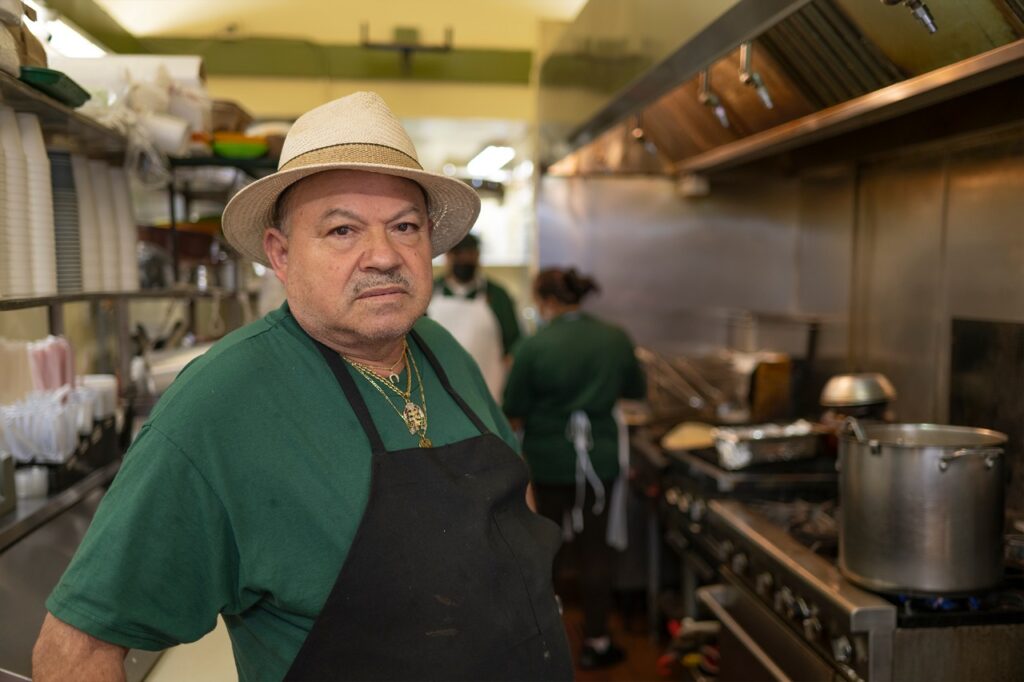 For Mexicans, barbacoa tacos are a typical dish that you can usually get on weekends at the tianguis (market on wheels) closest to your home.
Barbecue is a meal that distinguishes itself by bringing the family together on Sunday mornings for breakfast. Naranjo began his career preparing barbecue for a family party or family reunion.
I started making the beef head barbecue, especially the Harris beef, which is the best. And in 1993 we opened this taqueria Naranjos in 1993? Agustin Naranjo in an interview.
Barbacoa is a dish whose main property is to bring you back to life after a sleepless night and one of the most traditional Mexican breakfasts, did you know that?
Generally, a very hot consommé is served as a starter. The consommé is a light broth made by cooking the marrow bones and chickpeas and the marinated meat over low heat for more than 3 hours.
Naranjos BBQ at 2647 Broadway, Redwood City, CA 94063 tastes great. The best thing I've had, in a long time even, is the taco de nervios. It's so soft it melts in your mouth. You can't miss the tongue taco either. Accompany them with a horchata water because it is exquisite.
The taco de nervio came out later, but it is very special. It is something chosen so that it has the flavor and can be cooked soft. This is my style of barbecue. That's why you can't find a recipe like it anywhere else. I am always here? Agustín Naranjo in an interview.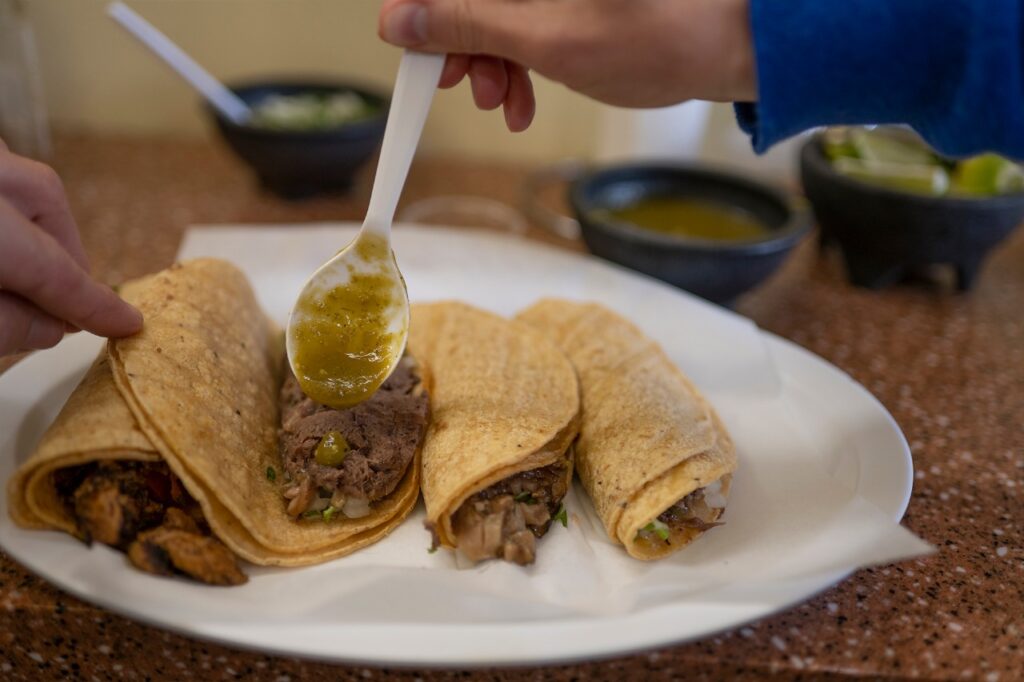 The barbecue meat at Naranjos is truly authentic and very Mexican. The meat concentrates the flavor of its cooking, the meat is carefully selected and fresh. The corn tortilla is handmade and it shows.
The green sauce, although tasty, might disappoint those looking for something spicy but can be used without discretion. For those looking to get enchiladas, I recommend ordering the salsa macha, which never fails. We always choose fresh chili and do not cook with dried chili. If there is no quality, we prefer not to use it and not to use that product," says Agustín Naranjo.
So now you know, if you're looking for authentic barbecue in Redwood City, with a taste of Mexico for breakfast with the family, you'll find it at Naranjos Restaurant on Broadway.
You may be interested in: New ordinances spark fear in Southern California street vendors