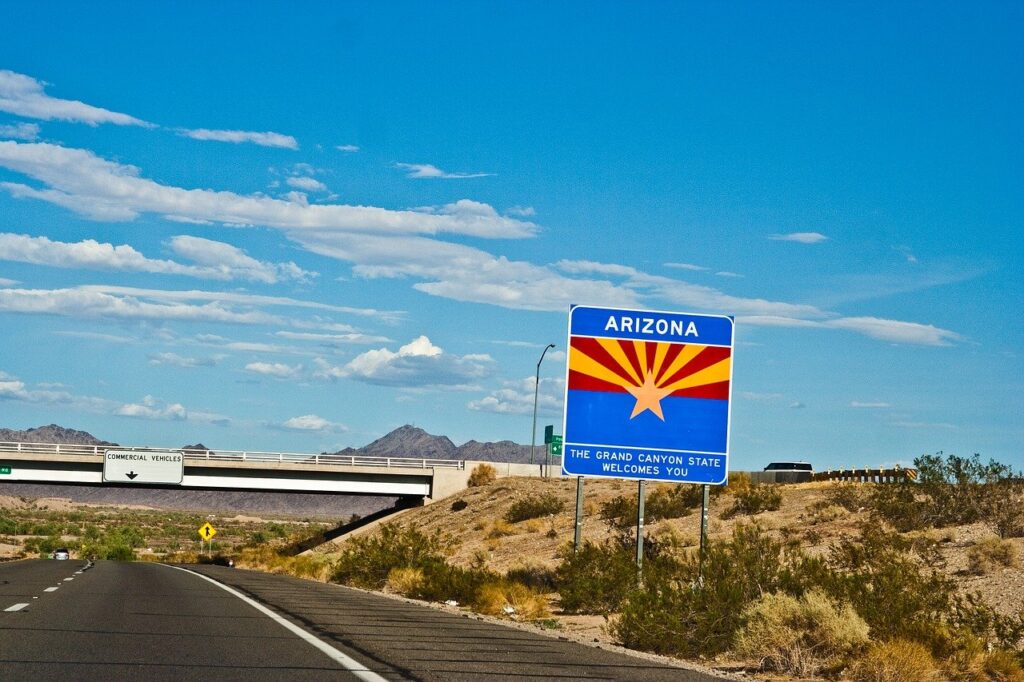 Arizona communities of color denounced the lack of inclusion in the hearings held by the Independent Redistricting Commission (IRC) between July and August, as part of the redistricting process in the state.
It should be noted that the Commission will redraw district boundaries according to the demographic changes of the 2020 census, which could bring significant political consequences to a state where Republicans have lost seats over the past decade.
During an informative session organized by Ethnic Media ServicesVictoria Grijalva Ochoa, manager of One Arizona's Redistricting Program, noted that Arizona has seen a population increase of nearly 12 percent since 2010, driven largely by communities of color. Currently, the total population stands at just over seven million,
In this regard, he added that the African American community has grown 30 percent in the last decade, while Latinos represent more than 30 percent of the population, and the Asian American community has also increased significantly, so it is necessary to participate in this process, which will have a great impact for the next 10 years.
However, he commented that they are not receiving support from the Commission to reach all the communities; for example, for the first round of hearings they were notified only two weeks in advance and there was a capacity problem that did not allow everyone to express their opinion.
Although they have made it very clear what their needs are, especially in terms of organizing these hearings among communities of color, they have seen no real improvement, as they had even less notice for the second round.
"We had only a week to coordinate childcare, you also need transportation, leave to be away from work and a week really isn't enough time to adjust these schedules."
Victoria Grijalva noted that there was also no outreach to multilingual media to ensure that all communities are being heard and included in this redistricting process in Arizona, as many people are unaware of it.
"We are seeing several of these problems come up again and again. We know that the Commission had the opportunity to improve all of this since last time, however, they haven't really done so, and they've even made some things worse."
He added that much of the decisions such as access to funding, health and education programs are based on redistribution, so by not having this outreach to communities they are not really thinking about how that will affect communities of color in the long term.
Virtual meetings would make redistricting a more equitable process in Arizona
Reginald Bolding, director of the Arizona Coalition for Change, commented that one of the failings they have perceived is a real lack of state investment to ensure that they are being taken into account, because our immediate future depends on it.
We have been working with community organizations since 2020. We started our own process to make sure that people in the African American community knew how to participate in the census, so they could be sure they were counted?
He added that the Coalition is trying to fill the gaps in the IRC - although that should not be the role of community groups - through bi-weekly educational meetings on redistricting aimed at the African-American community.
On the other hand, he commented that in the face of the COVID-19 pandemic, which has particularly affected this community, the Commission has not provided opportunities for all voices to be heard through virtual scenarios.
We're going to be vigilant that our voices are heard in the redistricting process, which will have implications for a decade. So we are extremely vigilant and will continue to make sure that the voices of communities of color are heard....
Education and redistricting crucial for Asian American community
Jennifer Chau of the Arizona Asian American, Hawaiian and Pacific Islander for Equity (AZ AANHPI For Equity) recalled that when she attended a hearing in Tucson there were about 200 people, mostly Caucasian (95%) and very few from communities of color.
As such, AZ AANHPI For Equity has conducted trainings of about three hours, the purpose of which is to educate the community about redistricting, and according to performance surveys they have found that people are really interested and learning about this process.
For example, when asked about their knowledge of redistricting before and after these trainings, most mentioned that they had a level of 0.8 - on a scale of 1 to 5 - and at the end of the trainings they considered themselves at level 4.
It should be noted that in these trainings they also teach them how to use community mapping tools, as well as how to provide public testimonies, which is why he considered this type of training to be very useful.
Likewise, he expressed that for the people of this community an important factor is education. Many parents drive up to 40 minutes because their district simply does not feel comfortable with education or does not align with their values, hence the importance of getting more people involved in redistricting.
Discrimination in the redistricting process in Arizona
Jaynie Parrish, leader of the Navajo County Democrats, denounced that they too have observed gaps and challenges in the redistricting process in Arizona, such as lack of communication and little or no education about the process in general.
"That's how we took it on ourselves during that first phase as a group. First to try to train ourselves, since many of us had not been doing this work for a long time. Then we have to educate ourselves."
They had to come out with their own messages and develop their own communications materials, so they have really relied on local organizers to get the word out.
Another problem, he said, the biggest problem in this community, is Internet access. Most native voters are older, don't have phones, aren't used to email, or can't log on to access websites.
Added to this are the long distances they must travel for hearings, and when they arrive they perceive harassment and discrimination.
"We have video footage of our seniors being searched and frisked by young white men who said they were hired by the IRC. Some people in our community didn't even want to come in, it's these kinds of things we've been dealing with."
Latinos and rural communities also excluded
Andrea Varela, Rural Arizona Engagement (RAZE) representative, commented that rural Arizonans feel forgotten and neglected, plus there is a noticeable void when it comes to civic engagement and voter registration programs.
"RAZE fills this void by creating communities of educated, empowered and engaged voters. Education and advocacy regarding redistricting in Arizona is part of that process. One line could mean the difference between a gerrymandered district or one that truly represents your community."
And when it comes to civic participation, the focus is on urban areas, while rural communities tend to be forgotten, which may be due to lack of access to voting, lack of qualified candidates willing to run for office, lack of education.
This results in a lack of resources, votes and participation, despite the fact that rural areas contribute greatly to the growth, prosperity and development of the state, and should be represented in an equitable and proportional manner.
Finally, Sandy Ochoa, of the organization Mi Familia Vota, noted that redistricting is the next battle to protect democracy. Voter suppression bills are being pushed that attempt to manipulate the maps in their favor to make redistricting an unequal process.
"They want to secure majorities in the House of Representatives for the next decade, regardless of what voters really want, which limits the political power of our communities, such as Latinos living in Arizona."
You may be interested in: COVID-19: Youth most affected by Delta in rural Northern California