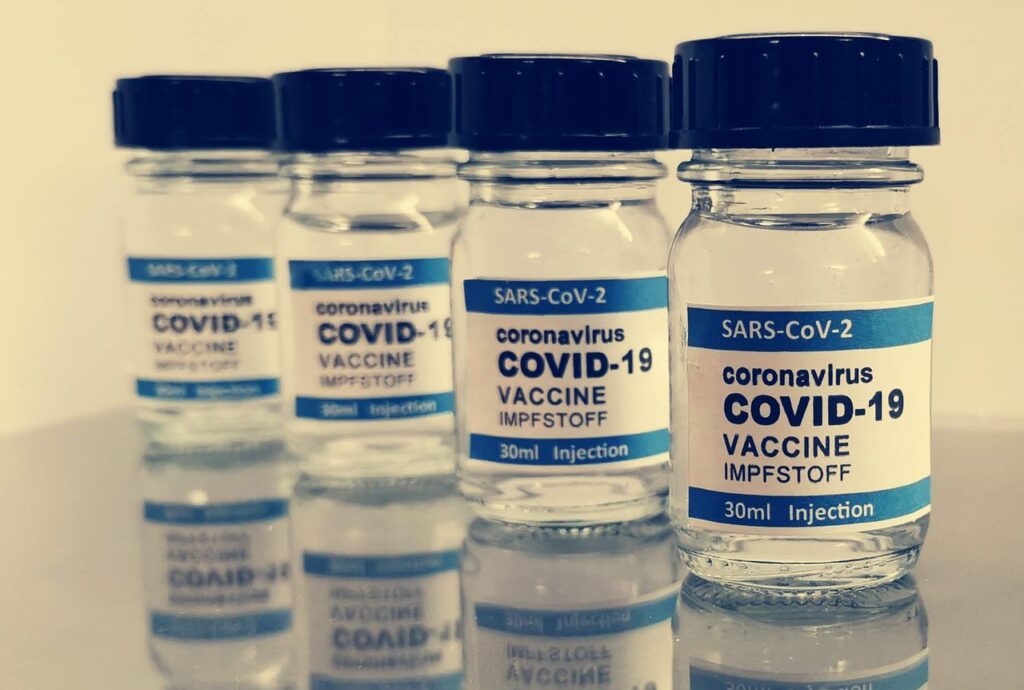 San Mateo County has set a milestone in the Bay Area, as 93.2 percent, 626,684 of its residents over the age of 12, have received at least their first dose of the COVID-19 vaccine, showing promising signs of a continued reduction in the prevalence of the virus in the population.
According to figures from the San Mateo County HealthEach week, vaccination and protection rates are increasing among patients and have now reached 68 percent for San Mateo Medical Center; 78 percent for Adult and Senior Services clients, 69 percent for In-Home Supportive Services clients, and 67 percent for Recovery and Behavioral Health Services.
"Closing the gaps for the people we serve has been our top priority and also one of our biggest challenges; we appreciate the ways our staff and partners have been raising awareness and creating pathways to make getting the vaccine possible," said Louise Rogers, chief health officer for San Mateo County.
Of the total number of San Mateo County residents who have received the vaccine, 58.6 percent are people of color, 36.2 percent are white, and 5.2 percent are of unknown race or ethnicity.
"We continue to focus our efforts on increasing vaccination rates among African-American, Hispanic and Pacific Islander communities where rates are still below 80 percent," she said.
However, he detailed that due to data collection and reporting limitations, these estimates likely do not report the true extent in each of the racial or ethnic groups, as approximately 88,900 residents are still classified as "unknown" or "other."
Rogers noted that the county, in addition to focusing on increasing vaccination rates in the hardest-to-reach populations, continues to prepare for the deployment of booster doses while awaiting the conclusion of processes undertaken by federal and state agencies responsible for reviewing scientific data and issuing related guidance.
The Food and Drug Administration's Vaccines and Related Biologics Advisory Committee (VRBPAC) voted last Friday to recommend licensure of a booster vaccine for recipients of the Pfizer-BioNTech COVID-19 vaccine who are 65 years of age or older, or are at high risk of severe COVID-19.
This followed a committee vote that strongly recommended a Pfizer-BioNTech booster dose for everyone 16 years of age and older.
Thus, the FDA must decide on the VRBPAC recommendation, which is expected in the next few days.
In the meantime, health care providers and local pharmacies are already providing third doses of Pfizer's COVID-19 vaccine to residents who are considered immunosuppressed.
In addition, Pfizer and Moderna Pharmaceuticals will apply to federal authorities for approval to administer the vaccines to children ages 5 to 12 in mid-October.
"We are planning how to reach these young people along with the larger health care systems - Kaiser, PAMF/Sutter, Dignity, Stanford - who hope to vaccinate their patients and assess and address other important health issues," Rogers said.
COVID-19 in San Mateo County
As of September 20, there were 9.8 new cases on average in 7 days per day per 100,000 in the population, down from 11.5 cases reported a week earlier.
In the case of COVID-19 hospitalizations in San Mateo County, these have been reduced to a census of between 39 and 30 patients in the last week.
The official said that between 19 and 31 residents have been supported to be safely isolated in one of the Alternative Housing Site hotels.
"We continue to monitor test positivity both countywide (1.8 percent) and in census tracts in the lowest quartile of the Healthy Places Index (2.5 percent). The state reported 800 tests per day per 100,000 population.
You may be interested in: Foreigners Must Be Fully Vaccinated Before Entering U.S. Starting in November