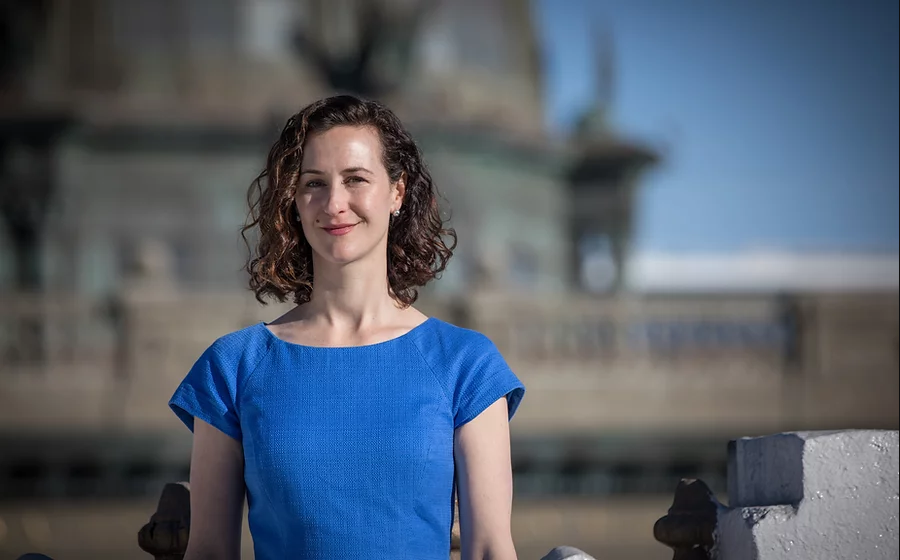 Redwood City Mayor Giselle Hale is dropping out of her campaign for California Assembly due to political attacks against her that have affected her family's mental health and happiness.
Through his account on TwitterThe mayor explained that the "difficult" decision was made during a "much-needed" vacation, and "during that time off, I saw how deeply this career impacted the mental health and happiness of my husband and our two daughters.
He explained that, during his campaign, he faced with all his might a $1.2 million special interest smear campaign. "They showed up almost daily in our mailbox. While I could face the lies and attacks and keep driving, it was impossible for my family not to be affected."
"My five-year-old daughter regularly received one of my opponents' attack ads while watching a children's YouTube program; and my eight-year-old daughter told me that a classmate brought a negative mail to school. They could not understand that adults would do such things," he stressed.
In this regard, the mayor detailed that it is not very difficult to find in politics people who are willing to do or say anything to get elected. "But that's not me. Ultimately, my decision came down to protecting the three people I care most about."
However, Hale explained that his journey does not end in his quest to help those who need it most.
"I'm going to spend time with my girls and then look for my next adventure. I will never stop fighting for the issues that put me in service 8 years ago: housing, children, environment and equity," she said.
Hale made it clear that, as mayor of Redwood City, she will continue to fight for affordable housing, child care and public transportation.
In turn, she said she will join the "Vote Mama" Leadership Council to advise other Democratic mothers seeking office, and will work to improve transparency in the campaign finance system.
"I am honored and grateful to everyone who supported our campaign. From the donors who helped me raise $810,000, to the more than 300 volunteers who knocked on more than 20,000 doors, as well as the more than 100 elected officials and community leaders who endorsed my campaign. The world needs more of you!" she concluded.
The mayor achieved the necessary votes during the primary balloting to make it to the November election, where she would seek to win a seat in the California State Assembly.
While he announced his withdrawal from the campaign, his name will remain on the ballot for the November 8 election.
You may be interested in: Redwood City Mayor calls for a halt to misleading attacks against her