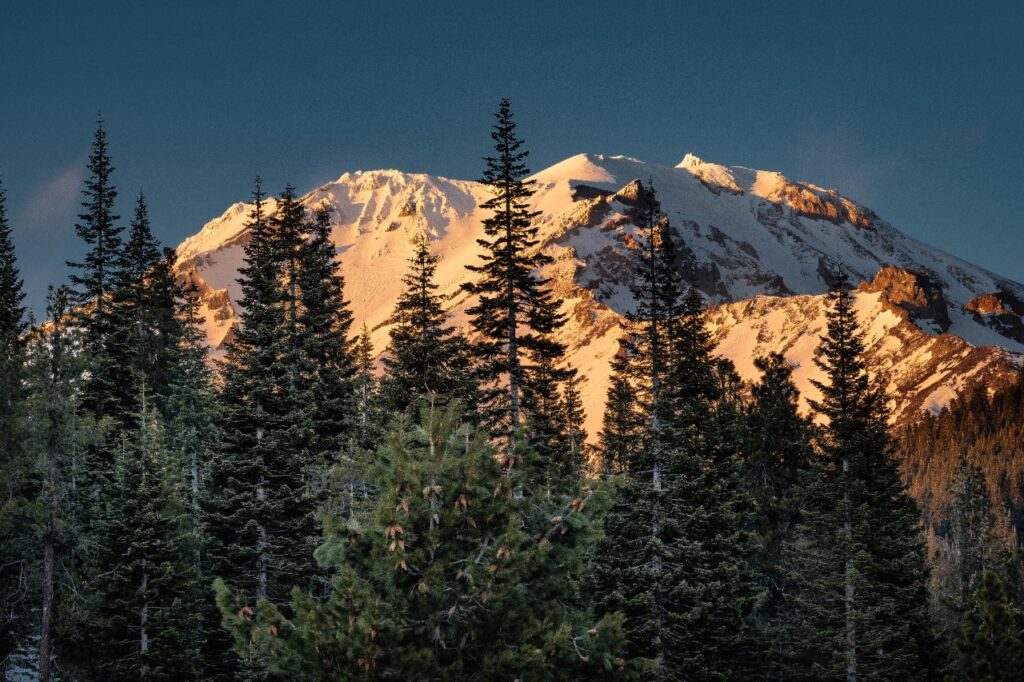 Hiking is one of the most complete aerobic sports, so the positive changes in health are extensive..
Walking outdoors on previously marked trails in green areas helps reduce tension and stress, reduces the risk of diabetes, lowers cholesterol levels, increases bone density, and strengthens the heart and lungs.
People can burn up to 400 calories on average per hour of hiking, in addition to toning the body and reducing the likelihood of falling into episodes of depression.
Fortunately, one of the characteristics of San Mateo County is its wealth of nature preserves, which provides tremendous hiking opportunities.
A perfect place to go hiking in San Mateo County is the Edgewood Park and Nature Reserve. The park's 467 acres of forests and meadows provide wonderful opportunities for long hikes while enjoying incredible scenery.
There are also hiking trails on Mount Bello Open Space, Stevens Creek, and the return along the San Andreas Fault. Educational trails also take place at Alpine Pond or Skyline Ridge.
Visitors can often encounter deer, coyotes, bobcats, lynx, raccoons, and other small animals. The cool, wooded ravines on the eastern slope of the park are rich in ferns and mosses and a thick layer of woody and herbaceous plants.
If you want to get out of the area and go hiking for the winter we can recommend a trip to Northern California, whose first stop is Mount Shasta to see the snowy landscape, make snowmen or go sledding. You can camp (taking into account all the precautions for the cold weather) or stay in a hostel in the small town overlooking the mountain.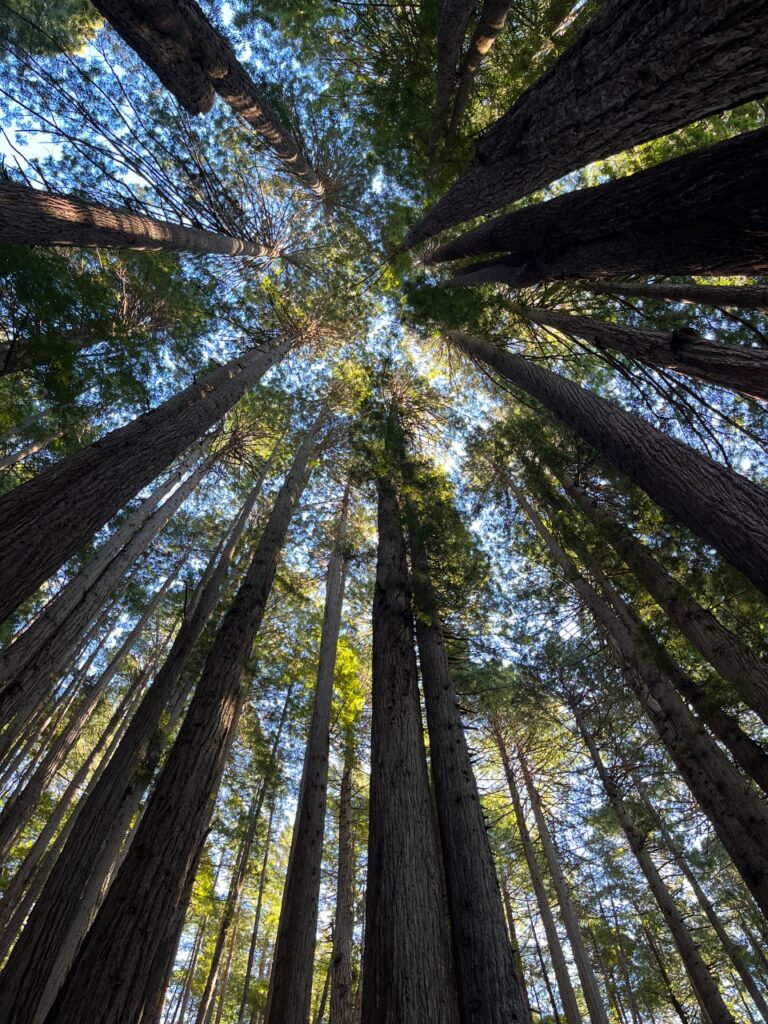 We recommend two possible options for hiking in the following areas Mount Shasta:
First, you can hike the Lake Siskiyou Trail. An 11.7 kilometer loop trail with heavy traffic located near Mount Shasta, California. It features a lake and is good for all skill levels. The trail offers a number of activity options and is accessible year-round. Dogs can also use this trail, but must be leashed.
If you want to climb to the top of the volcano, you can use the Avalanche Gulch route; known as the second easiest technical route to the summit of Mount Shasta (located at 14,179 feet in California). One must officially register to transit along the volcano and specialized climbing equipment such as mountaineering boots, crampons, ice axe, climbing helmet and Wag bag (for packing human waste) are required; as well as food and tent to rest in Helen Lake before climbing to the summit.
Our next recommendation is Crater Lake National Park in the state of Oregon, an hour and a half from Ashland, north of Mount Shasta. If planned in advance, there are different activities, trails and opportunities to maximize your enjoyment and appreciation of this special place. The park is open year-round but in winter access is limited. You must carry snow tires or special chains, otherwise you will not be allowed access. In the winter the rangers lead snowshoe hikes, offered on weekends, usually beginning in late November through the end of April. Please call the information office at (541) 594-3100 for details and reservations.
On the coastal side, we recommend hiking in the Redwoods. Famous for their height and magnificence. This reserve of trees is found in both Oregon and California.
We headed back along the coast on US 101 and made two stops. The first one at Trees of Mystery, recommended when traveling with children.
Trees of Mystery is a park and tourist attraction located near the coastal city of Klamath, California. Although it is fee-based and private, it is well worth it. It features interpretive trails among giant sequoias and a number of unusual tree formations. In addition, the attraction includes a suspension bridge where you can really appreciate the height of these immense trees, as well as their aerial gondola ride that takes you through the trees and 1,500 vertical feet up the mountain. Their Tall Tales Trail features some 50 sculptures and chainsaw carvings illustrating the stories of legendary lumberjack Paul Bunyan and his crew. Dogs can also use this trail but must be on a leash.
Our final recommendation, Fern Canyon Loop Trail is a 1.1 mile loop trail with lots of traffic located near Orick, California, that features a waterfall and is good for all skill levels. Kids soak in the creek water and really have a great time. The trail offers several activity options and is accessible year-round. It costs $8 to enter by car and you must pass through some unpaved, rough terrain with some water hazards.
As you can see, there are walks, trips and attractions for all tastes. The important thing is that you take the time to get out and clear your mind of the worries of everyday life and what better way to do it than in nature.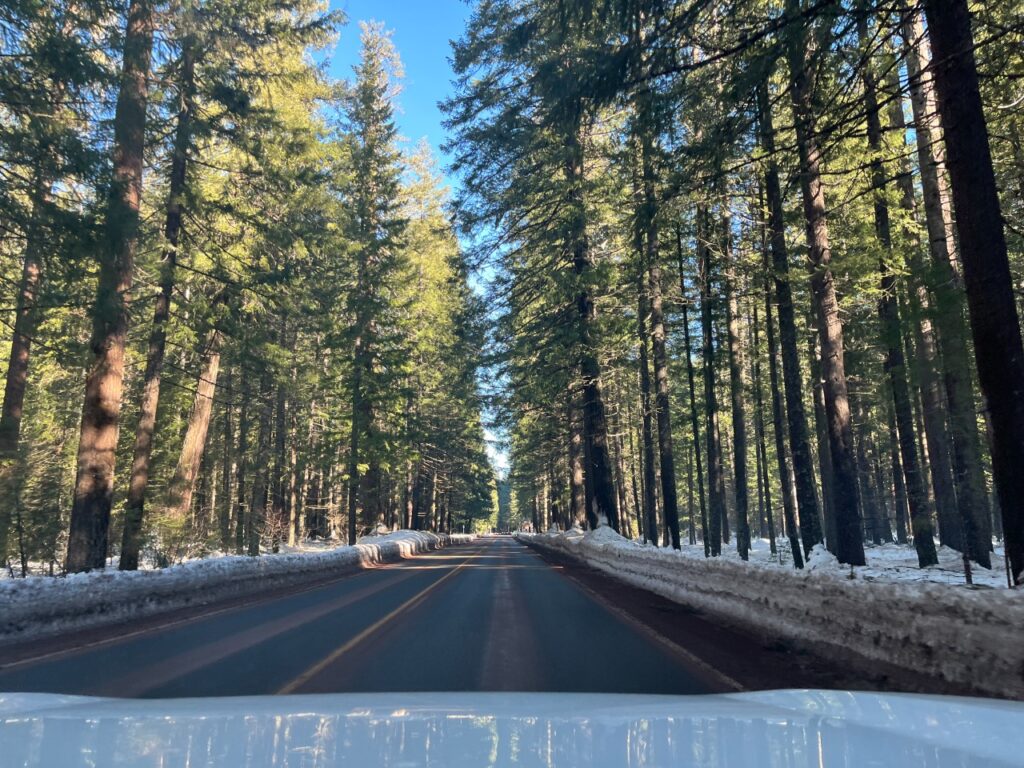 You may be interested in: Makerspace, a new space with activities in Spanish at Redwood City Library