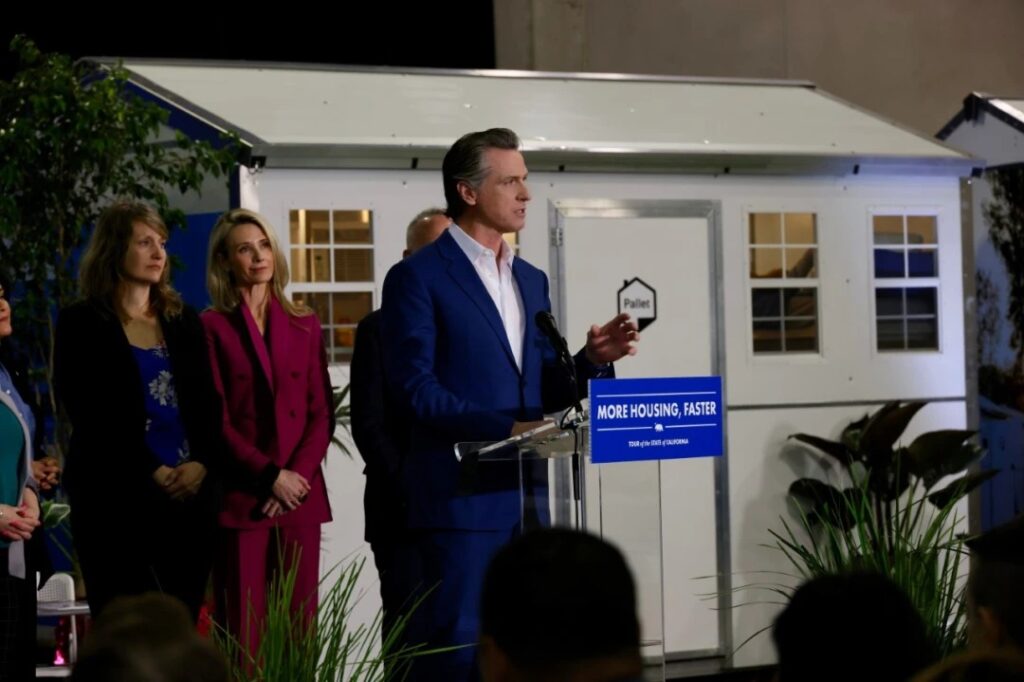 The Governor Gavin Newsom in conjunction with state and local leaders, announced the launch of $1 billion in Round 4 funding for homeless housing, prevention and assistance ?HHAP, for its acronym in English? to support the communities most in need, including the city of San José, in Santa Clara County.
And it is that, Newsom announced the largest mobilization of small houses in the state to serve the homeless, especially those who live in camps. The California National Guard will assist in the preparation and delivery of 1,200 tiny homes to Los Angeles, San Diego County, San Jose and Sacramento, free of charge and ready for occupancy.
"In California, we are using every tool, including the largest tiny house implementation in the state, to get people off the streets and into housing. We are addressing this problem at the root, by addressing the need to create more housing, faster in the state, "said the governor.
These tiny houses are cost effective and can be quickly deployed to move people from homeless encampments into housing.
The locations for the placement of these small houses will be the responsibility of local jurisdictions. However, when necessary and when available, the state will provide surplus land to use as an option for this type of housing.
Notably, local governments will own the units and provide all services, including resident recruitment, leveraging previously provided state funds.
Thus, the community of Los Angeles will receive 500 units; Sacramento 350 units; San Jose 200 units and San Diego County 150 units
"We have a moral obligation to take urgent action to reduce human suffering on our streets," San Jose Mayor Matt Mahan said. "This mass mobilization of small households accelerates the innovative approaches needed to solve our state's homelessness crisis. As San Jose Mayor, I am challenging our city to move 1,000 homeless residents from unmanaged encampments to safer alternatives by the end of this year. This initiative will help us get there."
You may be interested in: Oakland police warn of robbers disguised as delivery men