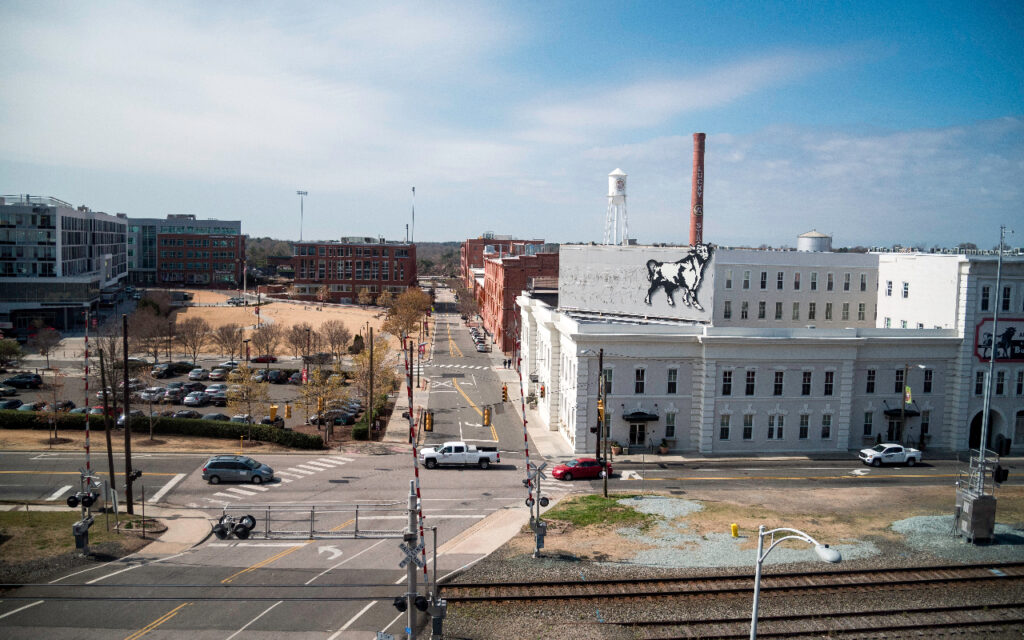 Last September, a public hearing was held in Durham County by the Northern California General Assembly for citizens to discuss and be part of the 2020 Census redistricting process.
Thus, a group of Latinos organized by Ivan Almonte, of Rapid Response, attended the hearings; however, they were held at times that were practically impossible for people to attend, in addition to the fact that they were in English and without translation.
It is worth noting that Durham is the fourth fastest growing city in North Carolina, and the Latino community has increased 40 percent in the last 10 years; however, many of them are undocumented and have been displaced from the city by gentrification processes.
During an informal conversation, in which he participated Ethnic Media ServicesAlmonte said that many Latinos in Durham feel invisible and powerless to influence institutions on these types of issues, which are critical to the future of the community.
Patricia Obregon, who has been in Durham for 14 years, said that for her, the entire education system would have to change because it is not set up for minorities, and whatever decisions are made, "we are not represented or in sight in any of these decisions.
The community organizer for public schools pointed out that, for example, parents who work very late have to find many ways to get someone to pick up their children because there is a transportation problem, and even though they are trying to get around it, the schools don't have the budget.
"Add to that problems such as the large number of students per classroom, the lack of programs, interpreters and teachers for children with special abilities, so one of the main investments the state must make in the next decade is in education."
Casilda Jaimes, who has worked with women who are victims of domestic violence, said she has observed the problem of how the community tries to access services, but the process has been difficult because they don't speak English.
For women, there is also no program to help them represent themselves in the community after having suffered violence, after having lost a lot by moving to a new place, not finding support from the authorities, and it is the same for young people.
"All programs should start in schools. There should be a counseling program for Hispanics, mental health services, especially in this period of the pandemic that has worsened, and it is an issue that is not talked about, that is not accessed," he said.
She added that although there is a mental health service, it is limited because there are no doctors who speak the language so that they can attend to Latinos, and people have to bring an interpreter, which is unthinkable for a person who is going to ask for that kind of help because they are talking about very personal issues.
"So redistricting should be reconsidered based on the fact that our community has had a hard time adapting, so if they redistrict them again and move them to other places they are going to have to start over, look for who they can count on in their community."
Laura Enaine, who has worked with the low-income community for 20 years, said that one thing that struck her was the distribution of the budget in low-income sectors in the area of housing, because she had to be in neglected neighborhoods, with poor lighting and no maintenance.
This, despite the fact that the mayor's office had an app where citizens could send their complaints, but that app was not functional, so many in the Latino community feel that they are underrepresented, especially in low-income communities.
In this regard, he commented that the existing housing to support these communities is also not maintained: they are dirty and neglected, despite the fact that they are paying rent and that the city has the necessary staff to do the inspections.
"This was a whole issue because with the pandemic many people had to move out of their apartments or sell their homes, many of them had to go to live in areas where crime rates and violence were very high, and they have been victims of crime."
The problem of public housing is critical among Hispanics, since they do not have access to this type of housing, even in Durham, a place that claims to be progressive and liberal, and which is the fourth fastest growing city in the state.
You may be interested in: Minority Communities in North Carolina Seek Fair Redistricting