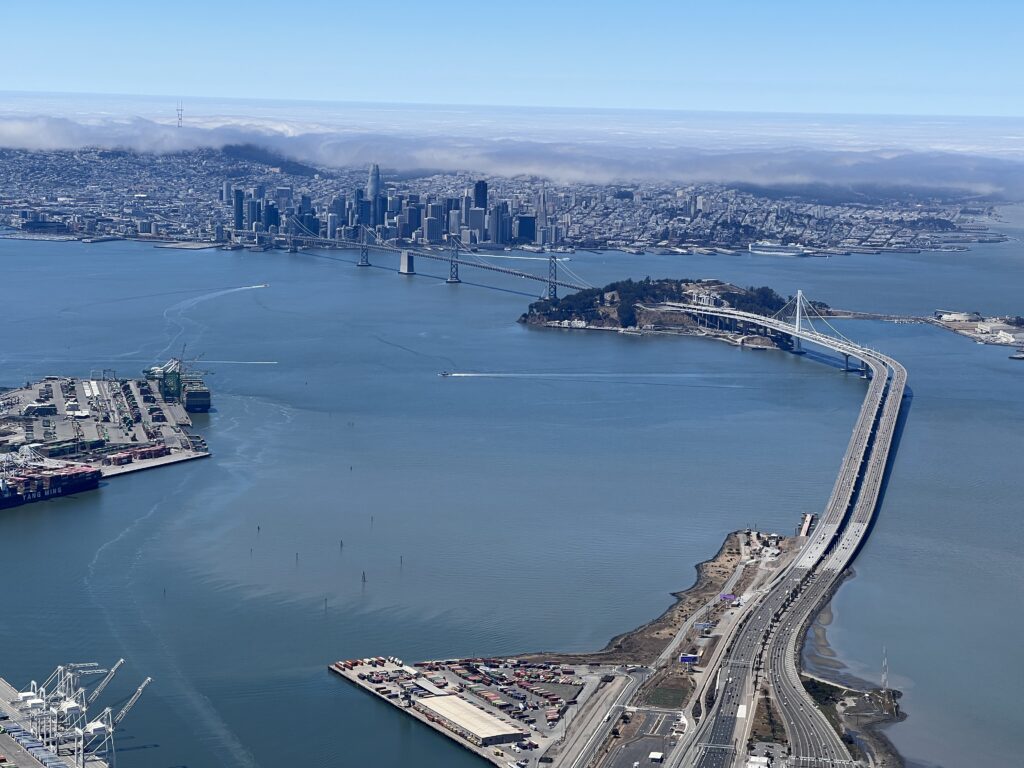 It's no surprise that San Francisco is among the most expensive cities to live in the US, yet according to a new study, it ranks first among the 25 largest cities in the country for needing the highest salary to live comfortably.
The study carried out by the financial technology company SmartAsset, indicates that a single person without children needs 84 thousand 026 dollars after taxes to maintain a comfortable lifestyle in the San Francisco-Oakland-Berkeley area, in the state of California.
Following the general budgeting rule in which 50 percent of income is spent on necessities, 30 percent on wants or desires, and 20 percent is spent on savings or paying down debts, and using the Cost of Income Calculator Life from the Massachusetts Institute of Technology "MIT," SmartAsset found that an average person spends an average of $42,013 in annual living expenses in the San Francisco area.
However, the analysis also revealed that, despite still being the most expensive location in the study, San Francisco-Oakland-Berkeley had the smallest one-year increase in needed after-tax income since a year ago at just 13.12 percent. hundred.
"A budget is the foundation of many people's financial plans. And it's especially essential to understand and track your spending when the cost of everyday items is rising," said Susannah Snider, Certified Financial Planner and Managing Editor of Financial Education at SmartAsset.
The executive further noted that being able to stick to a 50/30/20 budget means you have enough to fund short- and long-term goals, while paying essential living expenses.
SmartAsset used the most recent data from the MIT Living Wage Calculator to collect the basic cost of living for a childless person in each metropolitan area. The data covers the cost of living in each city as of 2022. The online tool calculates the cost of living by adding the average cost of housing, food, transportation, healthcare, and other expenses within each metropolitan area.
It should be noted that three other areas of California are also on the list. San Diego-Chula Vista-Carlsbad is second with an annual salary need of $79,324, while Los Angeles-Long Beach-Anaheim is sixth with $76,710, and Riverside-San Bernardino-Ontario with 67 thousand 060 dollars per year per person.
Thus, the demand for income in this metropolitan area of southern California increased almost 30 percent. None of the 25 study locations had a sharper annual increase in the after-tax income needed to live comfortably than Riverside-San Bernardino-Ontario, the company said.
He also explained that, a year ago, $52,686 was required for a comfortable lifestyle. Since then, that number has shot up 27.28 percent to $67,060 in 2023.
The St. Louis metropolitan area is the most affordable place for the second year in a row, requiring $57,446 after taxes to live comfortably.
On average across the country, it takes $68,499 after-tax earnings to live comfortably, so the median after-tax income needed for a comfortable lifestyle in the 25 metropolitan areas in the study increased by about 20 percent. compared to 2022, when it was only $57,013.
You may be interested in: Workers in unincorporated San Mateo County will earn at least $16.50