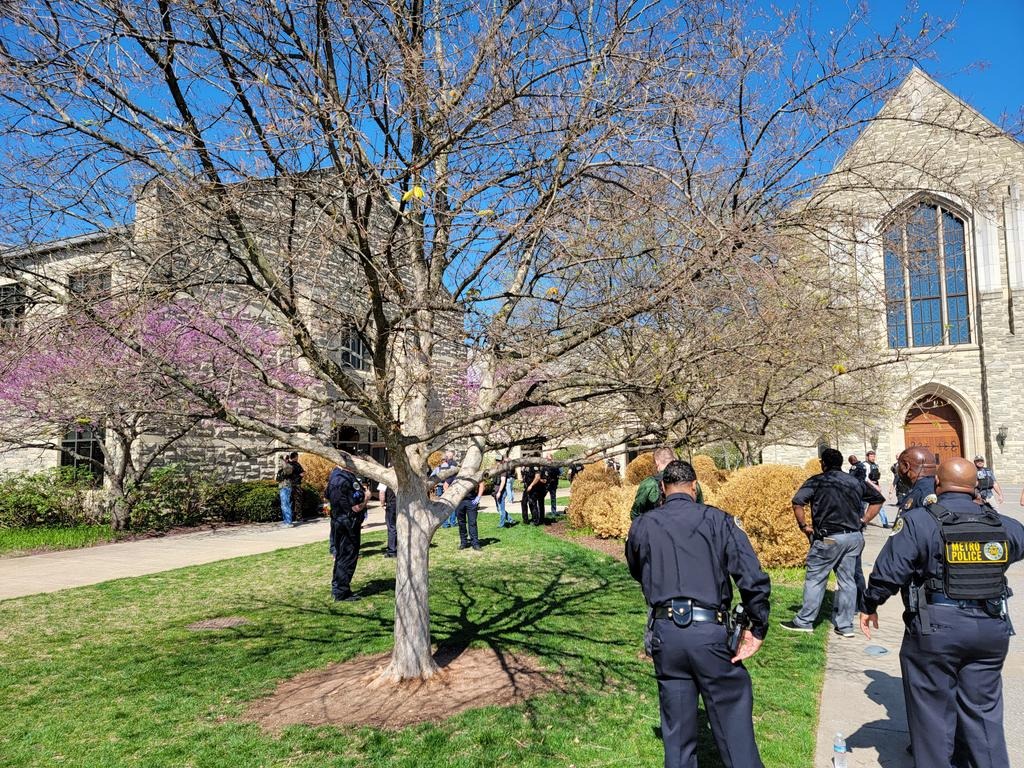 A shooting at a school in Nashville, Tennessee has left at least 7 people dead this Monday morning.
And it is that, the balance of a shooting this March 27 at the Covenant School elementary school, in Nashville, Tennessee, is at least three children and three adults dead, the police of that city reported at a press conference.
The spokesman for the Metropolitan Nashville Police Department, Don Aaron, reported that the three students and the three adults, who were inside the school, were "mortally injured" by a 28-year-old woman, who until now His identity "has not been confirmed."
The three children were pronounced dead upon arrival at the hospital, Monroe Carell Jr. Children's Hospital of Vanderbilt told WTVF and WZTV.
For its part, the Nashville Fire Department reported that there were "multiple patients" at the hospital due to the incident.
The authorities specified that the alleged attacker was confronted by at least 5 police officers and is dead.
The attacker was carrying at least 2 assault rifles and a handgun. Efforts are currently focused on identifying the woman who decided to commit these acts.
You may be interested in: Redwood City resident arrested on multiple counts of robbery, sexual assault