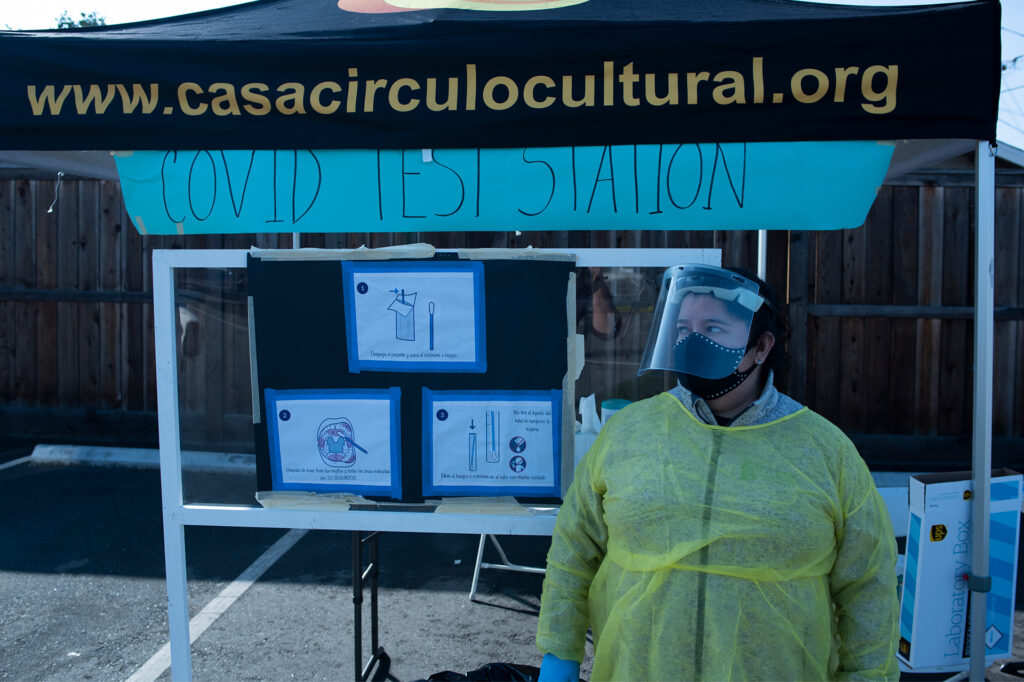 There is no date that does not arrive, nor deadline that is not met. In October 2022, Governor Gavin Newsom announced that California's COVID State of Emergency would end on February 28, 2023. Today, the state official proclaimed an end to that action, eliminating one of the most effective tools and necessary that California has used to fight the disease that has cost the lives of 100 thousand 187 people.
While it is true that California has recorded 11,105,535 total confirmed cases of COVID-19 from the start of the pandemic to date, California's response to the pandemic has saved tens of thousands of lives, protected the economy, distributed financial assistance in the country and built an unprecedented public health infrastructure.
With hospitalizations and deaths dramatically reduced due to the state's public health and vaccination efforts, the California Department of Health said it has the tools it needs to continue fighting COVID-19 despite the end of the state of emergency, including vaccines and boosters, tests, treatments, and other mitigation measures such as masking and indoor ventilation.
It should be noted that today the State of Emergency ends, however, the SMARTER Plan, which was launched in February 2022, continues to guide California's strategy to better protect people from COVID-19.
SMARTER ?Shots, Mask, Awareness, Readiness, Testing, Education, RX? is an acronym formed by the first letters of English words such as vaccines, masks, awareness, preparedness, testing, education, and treatment.
"Throughout the pandemic, we have been guided by science and data, moving quickly and strategically to save lives. The state of emergency was an effective and necessary tool that we used to protect our state and we would not have gotten to this point without it," Newsom said in October 2022.
At the time, the governor specified that with the operational preparation that was developed and the measures that will continue as of today, "California is ready to phase out this tool."
"California's response to the COVID-19 pandemic has prepared us for whatever comes next. As we move into the next phase, the infrastructure and processes we have invested in and built will provide us with the tools to manage the ups and downs of the future," said California Health and Human Services Agency Secretary Dr. Mark. Ghaly.
"While the threat of this virus remains real, our preparedness and collective work have helped make this crisis emergency a manageable situation," he stressed.
The state of emergency began in the state on March 4, 2020, after the World Health Organization "WHO" itself spoke of a pandemic and that hospitals and health clinics in California began to be saturated.
In turn, it provided labor and operational flexibility, various legal and regulatory exemptions and liability immunities, which allowed the number of infections to be contained and reduced over 3 years.
According to state officials, more than 550 provisions of executive orders issued under the state of emergency are no longer in force, and as of February 28, 27 provisions remained in force.
Currently, an average of 2,859 cases are reported per day, 7.1 cases per 100,000 people, however, there are still 22 deaths daily, 0.1 deaths per 100,000 people.
The number of diagnostic test results for COVID-19 in California reached a total of 196,643,155. The rate of positive tests in the last 7 days is 6.5 percent.
The highest number of cases and deaths from COVID-19 were registered in those belonging to the Latino community, followed by those of the Caucasian race and Asian-Americans.
key number
Health: California's COVID-19 death rate was among the lowest in the nation. Nationally, the COVID-19 death rate was 339 per 100,000, well above the California rate. The state administered more than 88 million vaccinations, which translates to nearly 73 percent of the state's population being vaccinated.
Economy: California's GDP contracted less and grew faster than US GDP between 2019 and 2022 The state's unemployment rate fell nearly twice as fast as other large population states.
Education: On average, California students experienced less learning loss than the rest of the nation. California eighth graders had no declines in reading scores. Nationwide, 8th grade students' reading scores dropped 3 points ?on the National Assessment of Educational Progress scale?.
And it is that, three years ago, a pandemic began, one that would mark history by leaving more than 6 million 850 thousand people dead worldwide. We would know and hear the name SARS-CoV-2, a virus that causes the disease COVID-19.
Globally, as of 16:24 CET on February 21, 2023, there have been 757,264,511 confirmed cases of COVID-19, including 6,850,594 deaths, as reported to the WHO. As of February 23, 2023, a total of 13,223,135,400 doses of vaccines had been administered.
You may be interested in: FDA authorizes first over-the-counter home test to detect influenza and COVID-19