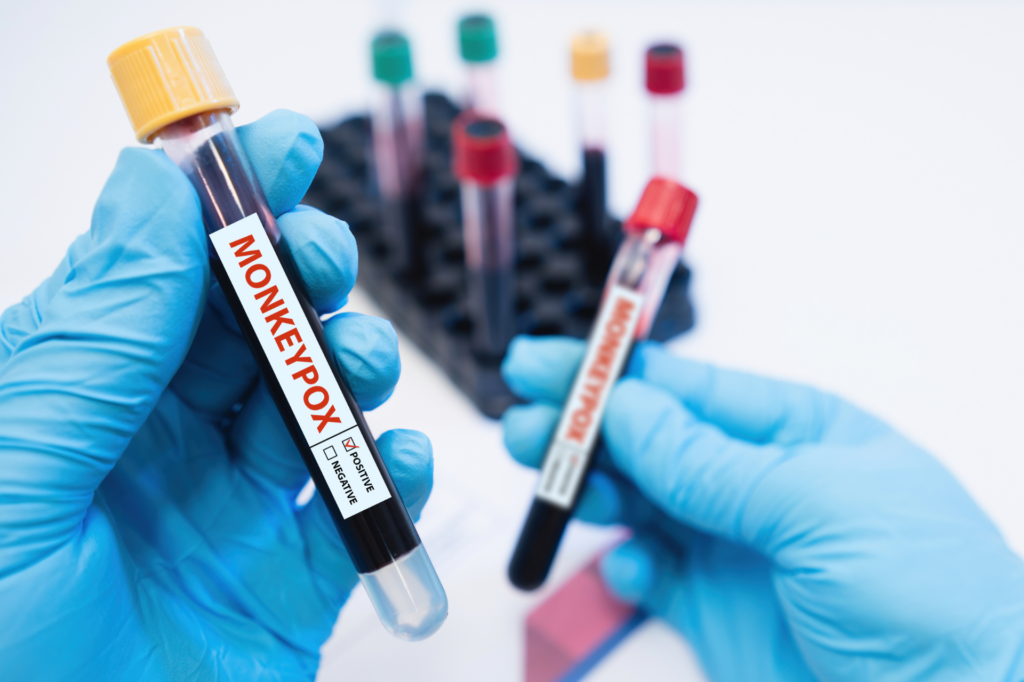 The Clinical Virology Laboratory of Stanford Medicine today launched a diagnostic test for monkeypox, a virus that has been identified in 42 countries and several U.S. states, including California.
The test will accelerate accurate diagnoses and inform public health efforts to stop the spread of the virus.
Stanford Medicine is among the first academic medical centers in the country to offer the test to patients, which is also available to nearby medical centers.
Although the disease is normally found only in Africa, or in people who have recently traveled to Africa, the World Health Organization reported that more than 2,100 people in 42 countries had been diagnosed with monkeypox as of June 15, almost all during the past two months.
As of June 17, the Centers for Disease Control and Prevention (CDC) reported 24 confirmed cases of monkeypox in California.
Simian pox virus is much less easily transmitted than that which causes COVID-19, as according to the CDC, the threat to the general U.S. population is considered low and is not related to that which causes chickenpox, although physicians who suspect that a patient's rash may be simian pox may order tests to rule out chickenpox and shingles.
"We don't expect the number of positive simian pox tests to approach the number of SARS-CoV-2 positives we saw during the COVID-19 pandemic," said Benjamin Pinsky, M.D., associate professor of pathology and infectious diseases at Stanford Medicine. "But it's important to have this test available to physicians and their patients to guide their care and aid in public health surveillance and prevention efforts."
Currently, specimens from suspected cases are first sent to a network of government and public health laboratories that are part of CDC's Laboratory Response Network, and those that test positive are sent for another round of testing to confirm the diagnosis.
However, experts have warned that this two-step system for diagnosis is cumbersome and does not give doctors and public health experts the timely information they need to care for patients and block transmission of the virus. An in-house test will streamline the process, Pinsky said.
"Physicians can order the test through the electronic medical records as they would any other diagnostic test from our laboratory. We expect a turnaround time of approximately 24 to 48 hours, so physicians will have the results they need to provide appropriate care to their patients," the specialist stressed.
The simian pox virus is a member of the Orthopox family of viruses. Other members of the family include the viruses that cause smallpox and cowpox.
Unlike the virus causing COVID-19, monkeypox is not new, as it was identified in research monkeys in Denmark in 1958, and the first human case was identified in 1970.
The virus is generally found in Africa, and until now was thought to be transmitted mainly to humans after contact with infected animals, such as rodents and monkeys, living in tropical environments.
However, it was discovered that the disease can be transmitted from person to person through close skin-to-skin contact, through large respiratory droplets, and by touching the bedding or towels of an infected person. But until May, person-to-person transmission was relatively rare.
People with simian pox usually have a characteristic rash that appears one to three days after experiencing fever, muscle aches and headaches, swollen lymph nodes and exhaustion.
According to the World Health Organization, about 3 to 6 percent of infected persons have died in the years prior to this outbreak. So far, one death has been reported in the current outbreak.
The Stanford Medicine test is similar to the one launched by the Pinsky lab in early March 2020 at the start of the coronavirus pandemic. Patient samples - nasal or throat swabs in the case of COVID-19 or swabs from the characteristic lesions that form on the skin of people with simian pox - are mixed with short DNA fragments that attach to a specific stretch of viral genetic material present in the sample.
The mixture is placed in a PCR (polymerase chain reaction) machine, which amplifies and detects the presence of the virus.
"We want to be prepared in case these patients come to our hospitals and clinics," Pinsky said. "The availability of this test helps us quickly provide appropriate care and makes it easier to quickly identify close contacts who may be at risk for this infection. I am much more confident than with COVID-19 that we can control this outbreak, but I am also concerned and want us to be prepared."
You may be interested in: Smallpox, experts report on the disease that has gained prominence in the U.S.