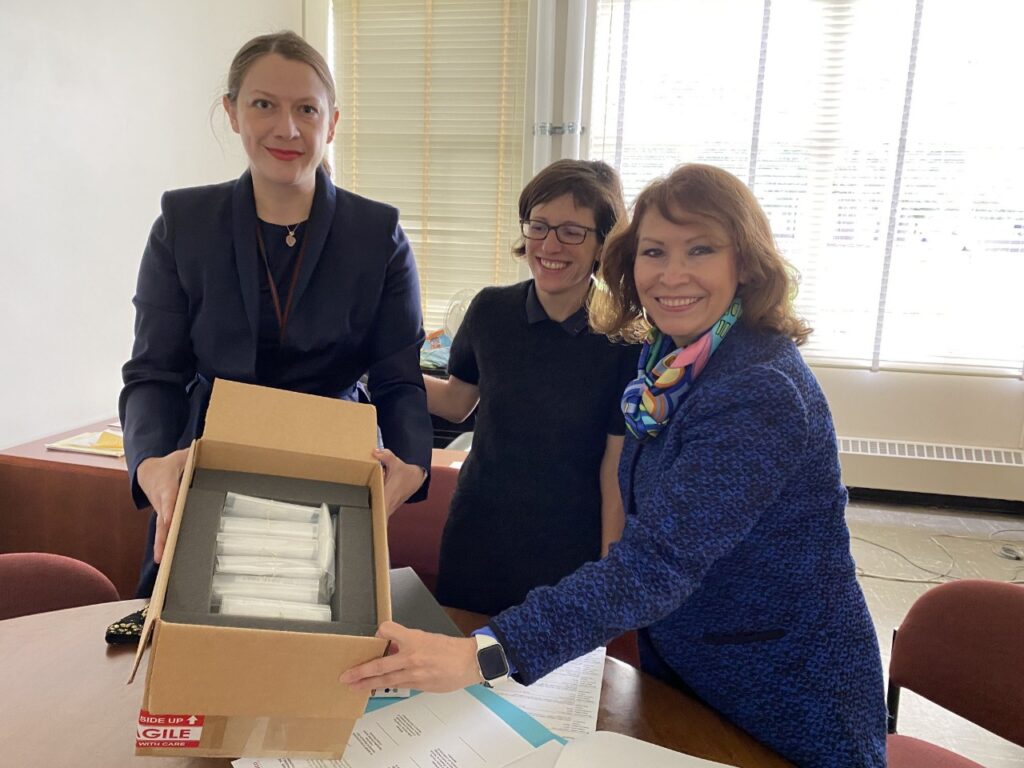 The Consulate General of Mexico in San Francisco informed that this Tuesday, June 29th, the Phoebe A. Hearst Museum of Anthropology in San Francisco will be open to the public. Hearst" Museum of Berkeley UniversityThe company returned 18 archaeological pieces from the pre-Columbian period to the Government of Mexico.
Prior to this procedure, the consulate explained, the pieces were examined by the National Institute of Anthropology and History (INAH), which determined that 11 pieces correspond to the Teotihuacan style that was developed in the central highlands of Mesoamerica during the classic period, specifically from 200 A.D. to 600 A.D.
He also pointed out that the remaining 7 pieces are of pre-Hispanic manufacture from Mesoamerica. Of these, 2 correspond to the Mexica style dating from 1325 AD to 1521 AD.
The Government of Mexico, represented by the Consulate General of Mexico in San Francisco, recognized and thanked the action as a "friendly and selfless gesture" by the Phoebe A. Hearst Museum of Anthropology and the University of California, Berkeley. Hearst" Museum of Anthropology and the University of California, Berkeley.
"It should be recalled that for the Government of Mexico it is a priority to promote international collaboration in order to effect the restitution and protection of cultural property of our country, and thus combat the sale and trafficking of our cultural heritage abroad," the consulate said in a statement.
It is worth mentioning that on June 8, 79 archaeological pieces and two paleontological goods were also delivered to the Mexican government at the Mexican Consulate in Los Angeles, California.
At the event, the head of Mexico's Ministry of Foreign Affairs, Marcelo Ebrard Casaubon, said: "As you know, it is a priority for Mexico to recover its historical and artistic heritage, and this is a great gesture by North American citizens committed to Mexican civilization and who are interested in having these pieces returned to our country, so we are very grateful to you".
Among the goods delivered were objects belonging to the Mayan, Zapotec and Teotihuacan cultures, as well as from the Tumbas de Tiro tradition and those settled in the Central Highlands, western Mexico and the Gulf of Mexico.
Of particular note are the paleontological finds: two plates with fish fossil impressions, in the form of cut-out slabs. The morphological and stylistic characteristics indicate that these are two specimens of the order Clupeomorpha, from Mexican territory.
You may be interested in: Carmen Aristegui joins the Gabo Foundation Board of Trustees