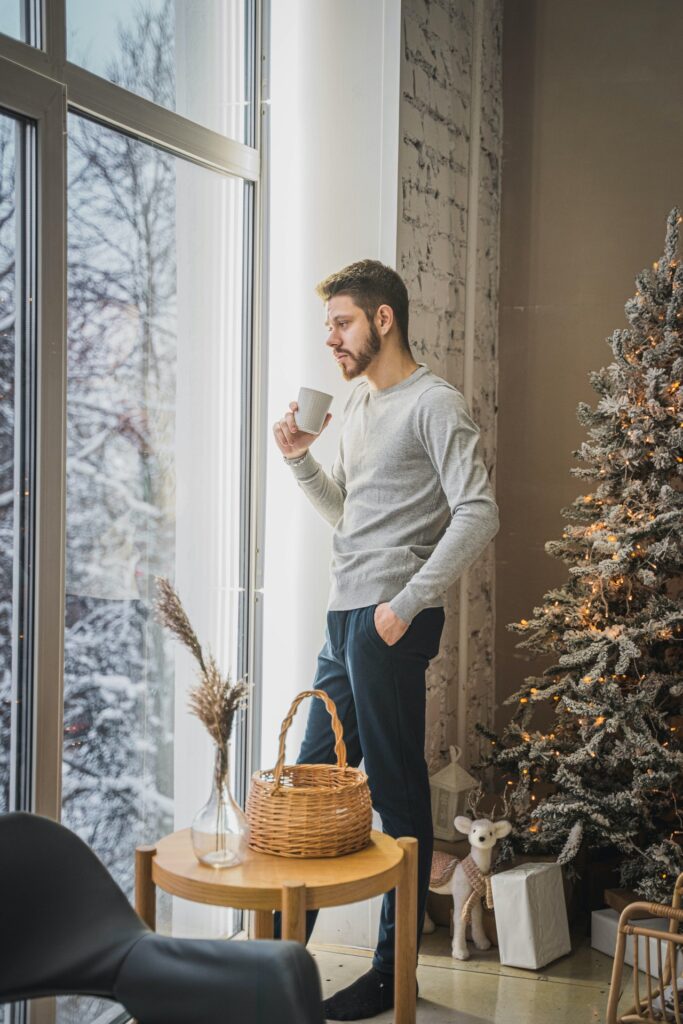 By Pamela Cruz. Peninsula 360 Press [P360P].
The holiday season is full of colors, from cheerful reds and golds to more soothing tones and somber hues. It is the multitude of colors that create the special beauty of the season. This time of year is an opportunity to celebrate and recognize that not everyone is feeling festive, and that not being okay is okay too.
Not everyone enjoys this season, and for many it can be highly depressing, especially in the midst of a pandemic that has taken friends, family, acquaintances; but also because the prolonged confinement has exacerbated the confrontations, fears, annoyances, anger and sadness with which, sometimes, we do not cope well at all.
In response, the San Mateo County Health Department's Recovery and Behavioral Health Services is calling for action and participation in its self-care challenge, with the first challenge being to communicate with others and get support, if needed.
It's okay not to be happy
The holiday season is filled with sights and sounds that can trigger symptoms of trauma -- feelings of sadness, guilt and shame because they are reminders of loss or vital things lost, the institution said.
When it seems like everyone else is swimming in joyful abundance, the contrast with how we feel can exacerbate the pain. Even if we are fortunate enough to live in a comfortable home and be surrounded by family, the increased presence of alcohol, rich foods, and more intense socializing can cause anxiety.
If you feel sad or angry, ask yourself, "What hurts and what kind of help do you need?
The institution invites you to name the things that trigger resentment and think about what makes you feel better. Simple things that can be found in everyday life are best, such as taking a walk or bike ride outdoors, reading a favorite book, watching a beloved movie, or practicing deep breathing. If your feelings are overwhelming, remember, you are not alone. It's okay to communicate with someone you trust.
It's also okay to be happy
Rejoice in these feelings and cultivate gratitude for being able to feel them.
Regardless of what happened this year, you deserve to celebrate and feel good. However, practicing balance and self-care is just as important when you're happy. Nothing will spoil feelings of happiness like overdoing it.
Be sure to moderate your alcohol and food intake, incorporate movement every day, and get enough rest. If possible, set aside quiet time for mindfulness practices, such as deep breathing and reflection.
How can you communicate with others who are having a difficult time during the holiday season?
Holiday expectations of and togetherness make this time of year especially difficult for those who may be lonely, have lost a loved one, or have no home or livelihood. In most cases, these are not problems you can solve, but you can get out of their way with a small act of kindness.
Acknowledge the homeless person you meet on the street, ask if you can buy them a coffee or sandwich. At social gatherings or when communicating with friends and family, watch for signs that the person may be sad and open the door for them to share their feelings.
To obtain emotional support 24 hours a day, 7 days a week for you or a loved one, law enforcement has made the following resources available to residents:
Star Vista Crisis Hotline: 650-579-0350
Crisis Text Line: Text "Bay" to 741741
Peer-run warm line: 1-855-845-7415
Find additional resources in Recovery and Behavioral Health Services.
For more information about the Take Action for Mental Health campaign, visit: www.takeaction4mh.com
You may be interested in: The challenge: pandemic mental health crisis in young people