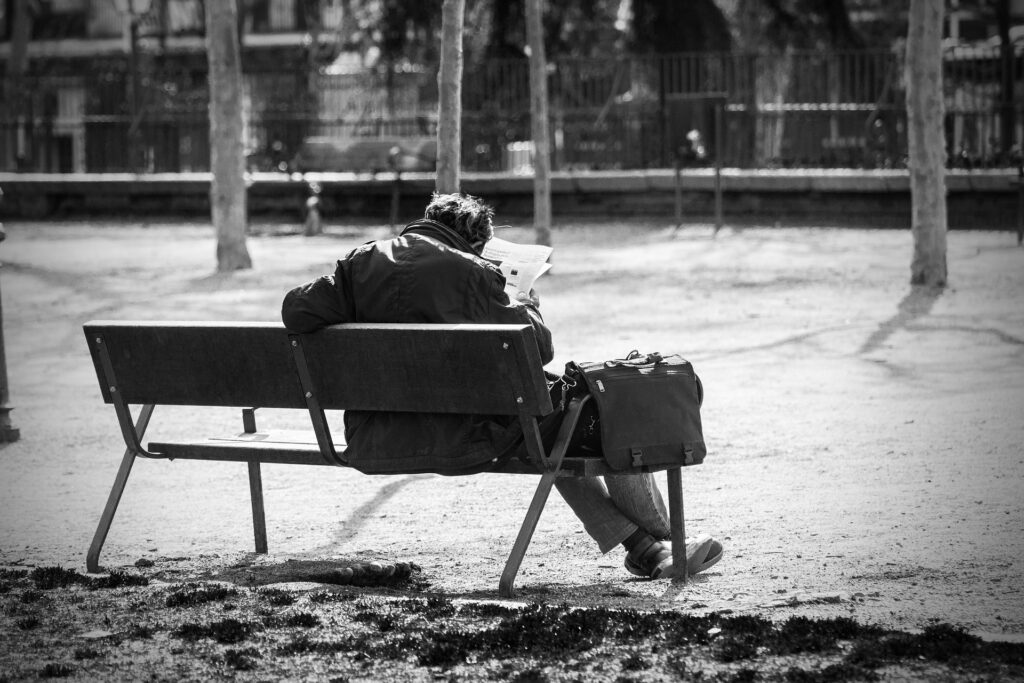 The number of homeless people in the country is increasingly worrisome, yet three cities managed to reduce homelessness in the US.
Since the beginning of the COVID-19 pandemic, the United States has faced an increase in the number of homeless people, and despite the efforts made by the government and organizations, the homeless rate has not been able to decrease.
"This is not an individual problem but a community problem," Mary Scott, head of the Open Doors Network's Executive Team, pointed out at a press conference given by Ethnic Media ServicesThe event brought together experts to discuss strategies used by cities such as Bakersfield, Columbus and Houston to reduce homelessness.
Lack of employment, high rent costs, mental illness, family abandonment, addictions and other health problems are some of the reasons why people are forced to live on the streets and, with the onset of the COVID-19 pandemic, the impact on these vulnerable sectors has increased.
Scott commented that "our homeless population is very diverse and scattered in mountains, deserts, farmers' fields and many other places."
However, three U.S. cities have succeeded in reducing the homeless rate through the joint efforts of counties, organizations, private businesses, housing authorities and neighbors who have been willing to end this problem through housing vouchers, low-cost units, hotel remodeling programs, incentives and flexible spending programs.
In 2019, Baskerfield reduced homelessness, managing to have fewer than three people experiencing homelessness, thus reaching the "functional zero" goal of chronic homelessness, which considers people who have lived on the street for one consecutive year or who have experienced homelessness at least four times and have a documented disability, however Scott commented on the importance of reaching those numbers again.
"In Columbus, we are doing prevention," noted Marcus J. Salter, Housing Stability Specialist at Ohio Community Mediation Services.
He commented that in this city, partnerships have been made with the community shelter board to develop "The Homelessness Prevention Network" in which organizations and individuals who can help reduce the numbers of homeless people collaborate.
In this U.S. city, they have sought to prevent homelessness by providing resources to families and individuals who are at risk of losing their homes in order to reduce the demand on community shelters so that they can be used by those who really need them, since in Ohio there are only five centers for adults and two shelters for families, which makes the process of providing services for those who live in these places complicated.
Ana Rousch, vice president of program operations for the Coalition for the Homeless, said that in 2011 Houston ranked sixth in terms of the largest homeless population in the country with more than 9,000 people experiencing homelessness, so despite the efforts of homeless service providers, it was identified as a priority community by the U.S. Department of Housing and Urban Development.
He noted that since 2011, the indigence rate has decreased by 63 percent, while the chronic indigence rate decreased by 69 percent. However, 52 percent of the population experiencing homelessness is of African descent. "We expect to declare the number of ?functional zero? homelessness very soon," Rousch stated.
He also pointed out that the success that has been achieved is the result of collaboration between the government, landlords and hundreds of non-profit organizations that seek not only to get people off the streets, but also to provide them with support when they are settled in housing.
Likewise, Catherine Villarreal, communications director of the Coalition for the Homeless, commented that criminalizing homelessness is not an option to end it, since disarming homeless encampments only causes them to move from one place to another, so the solution is "to be able to offer housing to all".
Finally, Matthew Lewis, communications director at Yes, In My Back Yard (YIMBY) in California, pointed out that in the "golden state" there are more than 60,000 homeless people, as there has been a housing construction crisis due to housing restrictions, in addition to economic problems that do not allow individuals to keep their homes.
"When you have a growing city, especially a city that is adding a lot of jobs, the consequence of those ?housing? restrictions is that as you go down the income ladder, people at the bottom become homeless," Lewis noted.
The experts commented at the end of the press conference that the problem of homelessness is solvable, but also pointed out the importance of a holistic approach to achieve strategies to educate, prevent and reintegrate people into their homes.
You may be interested in: 988 crisis hotline begins operations in San Mateo County